Why Invest in Rockwood Village Real Estate?
Located on the eastern side of Mississauga, Rockwood Village is a part of Rathwood, which is an officially designated neighborhood. It has the reputation of being a traditionally suburban location where all amenities are available and residents do not feel isolated from the rest of the city. It also enjoys close proximity to several parks and green spaces which includes Centennial Park. Rockwood Village is located to the east side of Mississauga, adjacent to the Etobicoke border. Its adjacency to Toronto makes this neighborhood a desirable one for residents who travel across the Greater Toronto Area frequently. Despite the suburban feel, the proximity of Rockwood Village to downtown Toronto allows the residents to have access to all local amenities. One of the main shopping centres is the Rockwood Mall, where you can find all your local amenities along with other shops and restaurants. The mall also features Chuck E. Cheese where you can take your kids out for a meal. The area has a series of green spaces and parks. Beechwood Park and the Rockwood Glen Park and two famous parks here and are located on the southern corner of the neighborhood. Both these parks are equipped with open green spaces while Rockwood Park even has a baseball diamond. Garnetwood Park in the northern side of the neighborhood also has a baseball diamond along with a softball diamond and a tennis court. Centennial Park in the northern border of the neighborhood is one of the busiest parks in the Greater Toronto Area and the amenities it provides are truly impressive. It is equipped with a golf course, a lake, go-cat course, ski hill, baseball diamonds, hockey arena and a stadium. The is the finest premium sports facility in the GTA.
List of New Condos in Rockwood Village Condos Neighbourhood
Why Buy New Condos In Rockwood Village?
Investing in a pre-construction condo in Rockwood Village would be a real investment as this location is a prime location through traveling in the GTA. The rest of the GTA is a breeze through the roads of Dixie Road that leads to HWY 401 or Queen Elizabeth Way. Whilst Rockwood Village enjoys the offerings of the city of Mississauga it is also located just by the border of Etobicoke. This location allows you to access both cities with their own different amenities. In Mississauga, Square One Shopping Centre is there to cater to any commerlife you seek. When in need of a smaller shopping centre, Etobicoke offers Cloverdale Mall. Rockwood Village is an established neighbourhood with many daily essentials within its neighbourhood such as Longo's
Commercial Life in Rockwood Village
Condos in Rockwood Village will have access to three different commercial centres. When residents are not willing to leave the area, Rockwood Mall is here to greet you with many name brands such as Winners, Rogers, and even its own Chuck E. Cheese, perfect for an afternoon out with their families. In Etobicoke, Cloverdale Mall offers different varieties such as Kitchen Stuff Plus, Dollarama, and even its own Service Ontario. Living in proximity to a Service Ontario assures many residents for their government related businesses. If a luxury shopping experience is what its residents are craving, Square One Mall is simply a 13 minute drive away. This mall, which boasts being Ontario's largest shopping centre, is filled with a variety of amenities from box stores such as Zara and H&M to entertainment locations such as The Rec Room and a Cineplex Cinemas. This mall is also filled with many dining options such as Anejo, Scaddabush, and Boston Pizza. From daily essentials to monthly shopping sprees Rockwood Village is the location to be!
Average Prices of Condos in Rockwood Village
The average price of all types of residences, including new condos in Mississauga is $1,180,818. In comparison to its neighbor region, Oakville averaged $1,297,250 in all types of residences. Those looking for a new condo in Rockwood Village will find that the average price will come close to that of Mississauga's $1,200,00 average price for condos. At the moment, a 1-bedroom apartment in Rockwood Village is $1,916 which saw a 7% increase in comparison to its previous year.
Getting Around the City
New condos in Rockwood Village will have a variety of transportation options when it comes to traveling within Mississauga, the GTA, or even other regions in Ontario. Dixie Road and Burnhamthorpe Road are essential public transport routes that allows Rockwood Village access Mississauga's MiWay, this transport service roams all over Mississauga making lives easier for commuters to get around. Dixie Road however, is used commonly for traveling throughout the GTA as this arterial route connects itself with the HWY 401 and Queen ExpressWay making trips to Downtown Toronto or North York highly accessible. For those who enjoy outer regions such as Burlington or Niagara, Dixie Station hosts a Go Station that allows residents to commute freely. Life in Rockwood Village is abundant in options!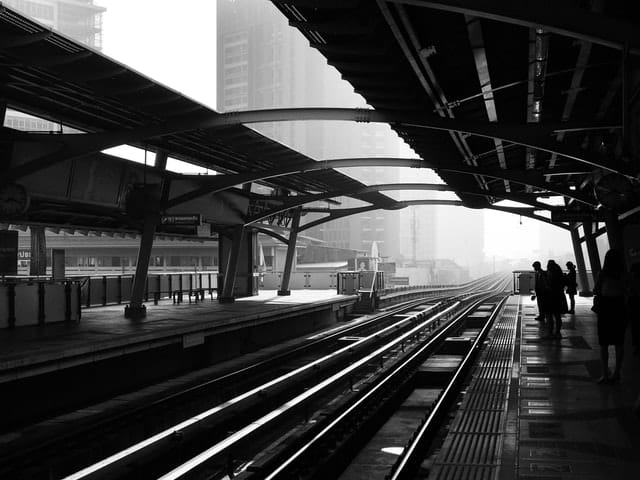 Rockwood Village condos are in proximity to one of the most iconic parks in the GTA , Centennial Park. This Park spans over 526 acres of greenspace for many recreational activities such as Golf and picnics. This park is also known for having its own Ski Hill, Cricket Fields, a baseball field, a conservatory park, and even its own stadium. Exploring hobbies or enjoying the greenery in Centennial is so common making it one of the busiest parks in the GTA. In Rockwood Village Garnetwood Park is another large greenspace offering a tennis court, hiking trails and even an off-leash park for dogs. Other notable parks in the area are Rockwood Glen Park, Beechwood Park, and Fleetwood Park.