Why Should You Invest in Brantford Real Estate?
Brantford's real estate market is heating up, the up-and-coming city experiencing an increase of about one third between 2020-2021, and looking to rise further. Specifically, pre-construction detached homes in Brantford are the city's biggest real estate staple. Yet compared to other cities with a similar size and proximity to the GTA, it still remains comparatively affordable. Brantford's landscape is infused with monuments that celebrate Canadian heritage. There are war memorials that remember the service and sacrifice of those who fought in the World Wars, as well as smaller conflicts before and after those landmark events. There are also monuments to civil events, or in celebration to figures such as Wayne Gretzky, the local-born Hockey player who may be one of the most iconic of the sport, represented by a statue of him bearing the Stanley Cup. With a low unemployment rate and vacancy rate even amid Covid-19, Brantford has weathered the pandemic storm well and come out strong on the other end. Its denizens are finding work and paying rent without issue. Brantford's residents are made up of a majority of people with a European or North American origin. Despite an average age of 40, there is a generally even distribution of people across younger to older age groups, making Brantford a city with a diversity of generations. This is partly thanks to the student population, who go there for school and to participate in more skilled labour.
List of New Homes in Brantford
New Homes in Brantford and Reasons To Buy
For investment in Brantford's real estate, renting out of pre-construction homes in Brantford is a field with huge demand ready to be filled by willing investors. It sports a low vacancy rate, and an increasing popularity of the city as a university town for students to reside during their studies. As the city's university town aesthetic develops, an inflow of students provides increasing economic value and general demand, as young professionals join the ranks to engage in the entrepreneurship that naturally comes from its proximity to major institutions. With renters accounting for over a third of the city's population in 2016, the city's growing reputation as a university town will increase this figure, as well as the possibility for rental investment gains.More locally, Tourism will provide a steady economic boost to Brantford, as visitors come to enjoy its beauty and heritage aesthetic, visiting museums and enjoying the sites and activities available, and transportation access to highways and bus terminals is high. Also, Brantford has been recognized as among the top places to invest, or come to live in Canada. A variety of magazines including Moneysense, Macleans, and Site Selection Magazine, have all placed Brantford in their top lists as far as 2020.
Employment in Brantford
Brantford has a low unemployment rate compared to the province at 5.7% as of August 2021. Its peak was close to 7% during the height of the pandemic, and has been lowering ever since. Brantford provides a variety of careers for those living or renting there, with a mix of manufacturing, television, warehouse logistics and food & beverage. The city provides employment opportunities for people of various levels of education, allowing its local university population to engage in highly specialized work. Brantford's manufacturing center provides a lot of employment. The top employer is Ferrero, employing 900 people on its location. Other manufacturing employers can be found throughout Brandford, often with half or fewer employees than the chocolate manufacturer. It also houses other food and beverage manufacturing companies, with the industry employing approximately 2300 people across a wide range of businesses. It also has a sophisticated manufacturing industry with a focus on automotive manufacturing and automation. Because of their closeness to leading post-secondary schools, these businesses may tap into the fresh knowledge base of recent graduates in similar fields, while also cultivating long-term partnerships with student locals. Apotex Pharmachem is currently the largest of Brantford's advanced manufacturing employers. Finally, cinema and television have established a presence in Brantford, with a rising number of companies opting to shoot their productions there. Brantford makes an attempt to encourage more projects to be held on their property.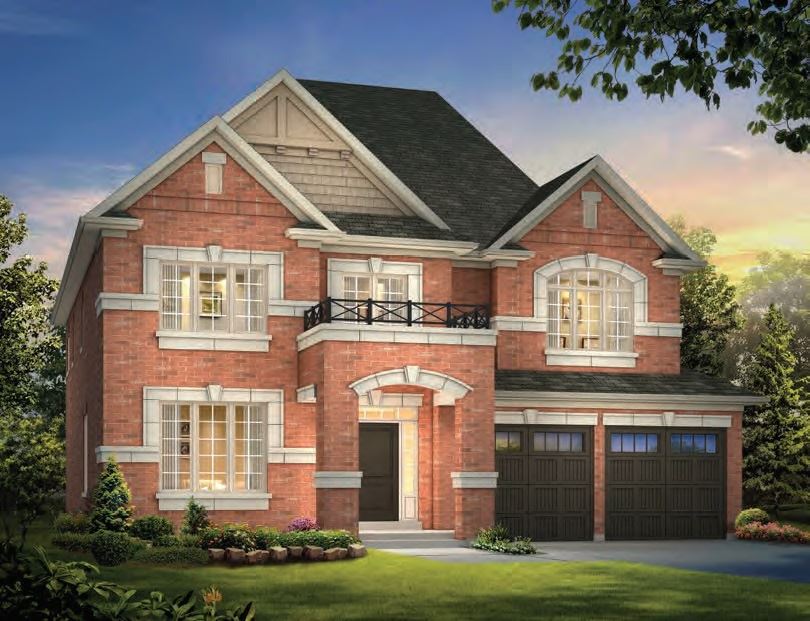 Average Price of Homes in Brantford
According to the BRREA (Brantford Regional Real Estate Association), prices for homes vary based on what ward of Brantford you're looking to buy property in. The average selling price for homes has increased by 33% from August 2020 to August 2021, and the number of homes sold has not changed more than 5% since that price increase. Using BRREA statistics, new homes in Brantford make up the city's most popular real estate developments. The average price for pre-construction homes in Brantford is $821,226 as of August 2021, and overall as many homes have sold this year as last.
Transportation and Accessibility in Brantford
Brantford is close to Highway 403, which provides easy access to important lines that connect to other major commercial areas. Owners of new homes in Brantford will always have quick access to a major highway, and to the cities beyond. For individuals without access to a car, public transit buses run throughout the city and connect to GO Bus lines and a VIA Rail station, which provide public transportation to Toronto and other major Canadian cities. To reduce traffic, the city is also striving to develop and improve walking and bicycle routes around the city. Flights can also be taken from the Hamilton airport. It takes around an hour to drive from Niagara Falls to Toronto via the highway, making for a manageable commute if you work outside of town. For work commutes, Brantford citizens on average have short trips – 40% take less than 15 minutes, while only 30% take 30 minutes to an hour.