Investing in Markham Real Estate?
Markham is a city in the region of York, located north of the Greater Toronto Area. The city is considered the Silicon Valley of the North and is Canada's High-Tech Capital. In recent years, the high-tech industry has gained recognition in the area. Many highways connect Markham to downtown Toronto, allowing for easy access. With a population of over 351,000, Markham is home to a highly diverse population, with over 70% of the population identifying with a visible minority group. The region's population is growing, bringing in Fortune 500 companies that create jobs. In Downtown Markham, new office buildings and commercial buildings will come together with luxury condominiums and townhomes, transforming the area into one of the most desirable areas in the entire Greater Toronto Area. This city has a wide range of facilities, many housing options, and excellent educational facilities. As a result of the increasing population of Markham, new home developments have been growing in the city. Residents of Markham will have easy access to many shopping options, public transportation, career opportunities, and city facilities. Motorists can easily reach other parts of the GTA by Highway 7, Highway 404, and Highway 407, and Downtown Toronto is about a 30-minute drive from Markham. Residents have access to excellent transit services provided by York Region Transit, Viva Transit, and the TTC, as well as GO Transit. Among the many new home developments in Markham, there are residences in many different neighbourhoods, with numerous amenities to enjoy.
List of New Homes in Markham
New Homes in Markham & Reasons to Buy
Markham has Ontario's seventh largest population. As part of its growth strategy, four main areas have been developed: neighbourhoods that are safe, secure, and sustainable, financial and resource resources, and high-quality services. The city offers many options for housing, careers, and education. In 2023, the York University Markham Centre Campus is expected to be built in the city. City of Markham and York University are partnering to establish the project, which is expected to have an initial enrollment of 4,200 students. The Seneca College Markham Campus can be found on Highway 404 and Highway 7. Students can enroll in either full-time or part-time programs at Seneca College. Markham offers elementary and secondary education through York Region District School Board and York Catholic District School Board, as well as through private institutions. Markham is home to a variety of attractions, dining options, arts and culture, parks, trails, and shopping options. A variety of events are held in Markham to showcase the many cultures that the city offers, including Night it Up and Taste of Asia. If you buy a new home in Markham, residents can enjoy all the excellent amenities the city has to offer, including parks and shopping malls. Although Markham is predominantly an urban area, it has taken steps to preserve its natural environment. The Milne Dam Conservation Park, Milliken Mills Park, and Bob Hunter Memorial Park are among the best places to enjoy nature.
Working in Markham
A new home in Markham puts you in an award-winning community with over 10,840 businesses in the city and one of the strongest economies in the province. The city is home to over 650 corporate offices, 1,500 technology and life science companies, and 240 foreign companies. 351,000 people are living in Markham, and 63.3% are in the workforce, with almost 160,000 of them being employed. Markham's unemployment rate currently sits at 7.3%, which is lower than the national rate of 8.1%. FIRE (finance, insurance, and real estate), science and technology, retail, manufacturing, and healthcare and social assistance are the five main industries in Markham. In Markham, the average total household income per household is $45,184, which is below the provincial and national averages of $47,915 and $47,487, respectively. Markham's top employers include Torce Financial Group, TD Financial Group, Estee Lauder, WSPN Canada Group Ltd., Allstate Insurance, and Markham Stouffville Hospital.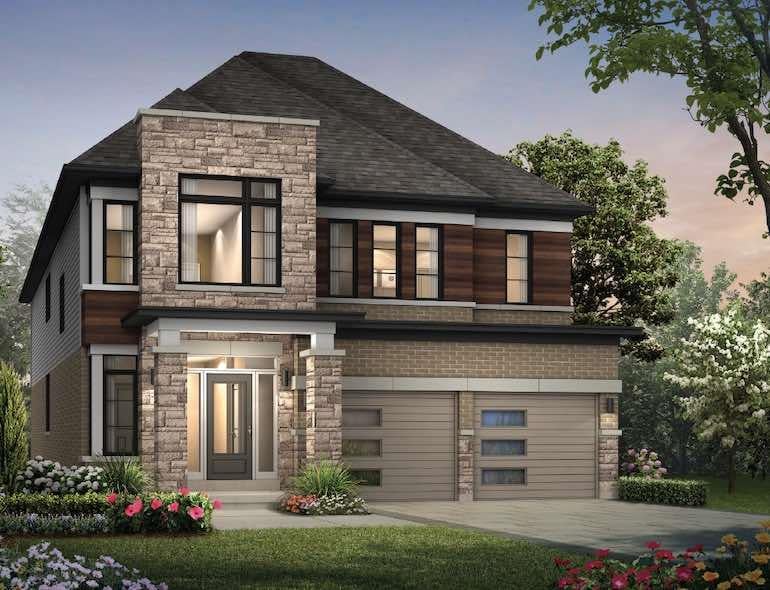 Average Home Price for Markham in 2021
According to TREB data, the average sale price for all types of Markham homes over the past year has been $1,259,516. The average price of detached houses in York is $1,589,879, while the average price of semi-detached houses is $1,012,865. The average price of detached homes in the York Region is higher than that of all GTA regions, which is $1,415,698. The average price of semi-detached houses in York is also lower than other regions in the GTA, with an average of $1,064,361. A detached home in Markham sells for an average of $1,728,385, with an average listing day of 12 days. The average price of semi-detached homes is $1,110,958, with an average listing day of 12 days. Home prices in Markham are higher than the average in York Region. In comparison to last year, benchmark prices for single-family detached homes changed by 19.53% to $1,506,800 this year. The benchmark price of attached single-family homes increased 20.78% in the past year to $1,045,200.
Markham Transit and Accessibility
Transit services are provided by York Region Transit (YRT) in Markham to all York region cities. The Toronto Transit Commission (TTC), GO Transit, and Viva Transit also offer commuting services for all residents of the city. PRESTO cards in Markham can be used to pay for all public transit fares, allowing easy travel between all transit providers. Numerous routes are offered by the YRT, including Viva routes, local routes, and school routes. Mobility services are also available for residents to make travel easier for everyone. Viva Transit's Purple Line runs from east to west of Markham, along Highway 7, and makes 25 stops. Markham is served by five TTC bus routes, including Route 102D (Markham Road), Route 68B (Warden), Route 17A (Birchmount), Route 160 (Bathurst North), and Route 129A (McCowan North). The GO Transit system operates two stations in Markham, Unionville GO and Langstaff GO, which residents can use to travel across the Greater Toronto Area. Purchasing a new home in Markham will provide residents with easy access to the many transit options available in the city, so residents can easily travel around the city and the Greater Toronto Area.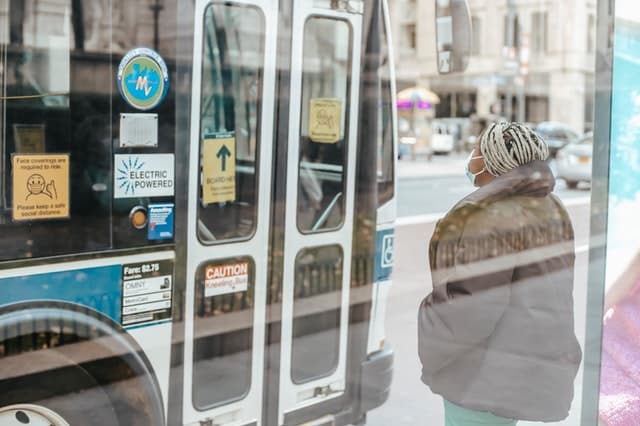 Markham Neighbourhoods
The city of Markham has many diverse and unique neighbourhoods. There are many new home developments in Markham, including in Unionville, Angus Glen, Wismer, Greensborough, and Berczy Village. The Unionville neighbourhood is located in the heart of Markham and offers a wide range of amenities such as shopping, parks, and schools. There are many shopping plazas and shopping malls in Unionville, such as CF Markville. Additionally, Unionville's location makes it easy to access highways and public transportation. Unionville is located on Highway 7, where residents can easily access Highway 404 and take the purple line of Viva Transit to travel throughout the York Region and the Greater Toronto Area. In Unionville, residents can enjoy some time outdoors at Toogood Pond Park and Austin Drive Park. North of Unionville is the picturesque neighbourhood of Angus Glen. The houses in the neighbourhood area are a mix of older and newly developed townhomes, detached homes, and semi-detached homes. The neighbourhood is home to the brand-new Angus Glen Community Centre, which offers many amenities to residents. The complex features two NHL-size arenas that have a 450-seating capacity, a swimming pool and a gymnasium. Wismer is a new family-friendly neighbourhood located at the northeast end of Markham. Wismer has safe roads, plenty of open space, and good schools. In Wismer, you will find detached and semi-detached homes with large front and back yards. Splash pads, soccer fields, tennis courts, picnic areas, and golf courses are all available in the neighbourhood's green space at Wilmer Park. The neighbourhood of Greensborough lies directly east of Wismer and offers a variety of housing options, including mid-rise condominiums, freehold townhomes, and detached houses. Greensborough is home to several shopping centers and Main Street Markham, where there are plenty of local retailers and restaurants. Berczy Village is a family-friendly neighbourhood north of Unionville, offering new homes in Markham. There are primarily detached homes and townhomes in the community, with some newer developments on the way. Berczy Park North and South is in the middle of the neighbourhood, where residents can enjoy picnic areas, sports facilities, and walking trails. Berczy Village Shopping Centre is an outdoor shopping plaza with restaurants, shops, and professional offices available to residents of the neighbourhood. When looking for a new home in Markham, these neighbourhoods are worth exploring.