Orillia's Real Estate Market
Owners of new condos in Orillia have access to boating, skiing, hiking, and cycling, as well as time to spend with family and friends, on hobbies, and engaging in exciting community activities. It's a bustling community within an hour from the GTA. For events, its downtown conducts a range of festivals and events that allow citizens to meet one another and engage in the city's common culture, contributing to the city's identity. It's a perfect location for seasonal or permanent inhabitants to occupy a new condo. Orillia is culturally dynamic, with visitors and inhabitants coming from all over South Ontario—people travel from Parry Sound, Barrie, and Penetanguishene, to name a few—to spend money or live in the city and its lovely surroundings. The City of Orillia Region, which includes both permanent and seasonal inhabitants, has a population of 76,167 people. This figure includes both the urban centre and the rural area around and inside its limits. The City of Orillia, in particular, has a population of 31,166 and is located within major and secondary trading regions with a combined population of almost 350,000. Orillia has recently witnessed significant investment in the development of its valuable waterfront site in the downtown core, the construction of the North American Advanced Technology Center, a new Costco in the city, a rec centre, and, of course, new residential units around the city. Due to its closeness to Lakehead University and Georgian College, it boasts a highly qualified workforce. These citizens, who average 47 years old, constitute around 31,166 permanent inhabitants in the city. As of 2015, the average family income was close to $71,000, while individual incomes were comparable to the national average.
List of New Condos in Orillia
Why Invest in New Condos in Orillia?
Orillia is widely lauded as a great location for living and investing, garnering praise from a variety of media. According to the Canadian Property Investor magazine, Orillia is the fifth greatest area in Canada to invest. Additionally, Orillia was placed among the top ten locations in Canada to invest in real estate in the 2018 annual study. It was ranked in MoneySense Magazine's top ten small cities to reside in Canada for livability. The area to which it belongs has a total population of around 200,000 permanent residents, with an estimated growth rate of approximately 23% by 2031. Additionally, it is a popular tourist location for those planning to stay for a few nights to a full season. With a seasonal resident population of around 150,000, it has a thriving renter's market. Finally, development in the Golden Horseshoe of Ontario is predicted to seep into Orillia, increasing the population by around 34% by 2031. Orillia is part of a larger strategy to promote public wellness, which includes the LINX and LINX+ bus networks, which will connect the city to the Simcoe Region's other main centres, such as Wasaga Beach and Barrie. Orillia's older condominiums are also receiving a facelift, courtesy of local initiatives that repair and upgrade them to keep them current with modern developments. Orillia has been engaged in a project dubbed the Downtown Tomorrow Plan since 2012, with the goal of connecting its downtown core to the waterfront and populating it with a more lively commercial and cultural life. It has premier beachfront real estate, a vibrant downtown centre, and a strong sense of community among its citizens. Residents of new condos in Orillia are certain to enjoy the dynamic lifestyle offered by the city and its residents.
Primary Industries of Orillia
Health Care and Social Assistance, Public Administration, Retail Trade, Accommodation and Food Services, and Educational Services are the top five industries in the Orillia region. Casino Rama is the largest employer, employing over 2500 people in 2018. The fastest expanding jobs in the previous two census reports have been in natural and applied sciences, as well as in education, community, and government service. Tourism as a whole is fairly big, employing around 20% of the town's workforce. Around 40% of Orillia citizens have completed a post-secondary education. Residents of Orillia are essentially divided into two groups: those who work inside the community's limits and those who commute outside of it on a regular basis. Many individuals come to Orillia to work as well. There are more people commuting into Orillia than each category of inhabitants. Residents have access to a sizable urban region in and around Barrie within a 30-40 minute commute via Highway 11 onto Highway 400, which provides many chances for skilled work within a comfortable driving distance.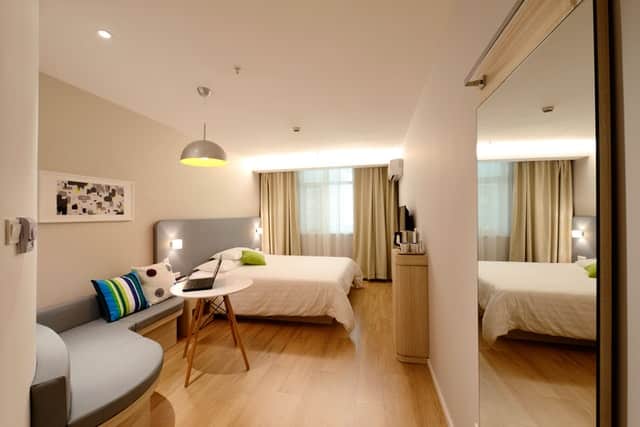 Average Price of New Condos in Orillia
Compared to other cities within 1-1.5hr of the GTA, there are more affordable options for pre-construction condos in Orillia. The average price for new condos in Orillia fluctuates greatly because it is produced in smaller volumes than other homes. Right now it is $460,000 for a 2 bedroom condo, but can range up to $560,000. Unlike homes and townhomes, this price has not increased significantly since 2020.
Orillia's Transportation Networks
Orillia, like many other rural villages and towns, relies heavily on automobile travel. Residents of Orillia's New Condos will require a car for shopping and work excursions. Having said that, the city does boast a public transit system. Orillia is scheduled to be the newest addition to the LINX+ bus network, which connects Simcoe settlements to large urban areas and their respective municipal transportation systems. Orillia is approximately an hour from the GTA's north/south highway 11/400 intersection and the east/west terminus of Highway 12. Additionally, it is adjacent to the Lake Simcoe Region Airport, which is a passenger airport. Orillia is located adjacent to Barrie and near the city of Bracebridge. With a 30-minute drive to downtown Barrie and a 35-minute journey to Bracebridge. However, its commuters frequently travel inside the Orillia community, with over half of its citizens travelling less than 15 minutes to get to work and only a small percentage taking more than 45 minutes.