Investing in Calgary Real Estate
Calgary is known as the Heart of the New West, representing the largest city in the province of Alberta and the fourth largest city within Canada. Calgary continues to develop itself and showcase its growing diversity as nearly 30% of its current population is made up of immigrants resulting in Calgary to be deemed as one of the cultural capitals of Canada. The Heart of the West allures newcomers with its opportunities, affordability, and its unpar natural beauty. Calgary is the urban centre for Alberta's southern regions, encapsulated with a resource-rich natural environment where many job opportunities lie. Many residents here embody a "can-do" attitude and business-friendly environment building a culture of motivated and passionate individuals and communities. Many Canadians refer to Calgary as "the Texas of Canada" for its "Cowboy" traditions and focal point of employment within the oil industry. A great example would be the Calgary Stampede, a cowboy rodeo for talent showcases lasting for 10 days every July and is recognized as the "Greatest Outdoor Show on Earth." Calgary assures its regions future with the University of Calgary ranking within top 10 with many institutional rankings. The University of Calgary has high student satisfaction and prides itself for developing industry professionals in its workforce. Many high ranking Universities such as Mount Royal University and Southern Alberta Institute of Technology (SAIT), are also present for students to choose the best pathway for their careers. Life in Calgary is full of opportunities and adventure, come along and take part of the Canadian pride that surrounds its communities.
List of New Condos in Calgary
Why Buy New Pre-Construction Condos in Calgary?
When it comes to developing a new condo many investors consider many factors such as budget, amenities, location, and the current market. What makes a new condo in Calgary attractive is its current average pricing. As Calgary as a city urbanizes from its rural and suburban roots it's evident that home ownership is still costly whereas condo ownership can provide the same amenities with a smaller price tag. Moving forward, many experts have foreseen and predicted the higher equity produced by owning a condo property. Whether it be your new home or a new business venture, owning a condo in Calgary during current market trends would only result in profit. Reviewing market trends and transactions, one can easily see how Condos are strategized in areas with higher populations. With the on-going population and immigration boom Calgary is experiencing, condos have an advantage with Calgary's transportation, job opportunities, and life amenities. Imagine a life near Calgary's iconic landmarks like the Calgary Tower, Heritage Park, Stephen Avenue Walk, while still having the variety of access to transportation to Calgary's natural beauty.
Employment and Industries in Calgary
Calgary is heavily reliant on the Petroleum, agriculture and tourism industries to fuel its economic activity. Most petroleum companies in Canada have their headquarters located in Calgary, making it currently one of the wealthiest Canadian cities. This is because Alberta is Canada's oil-producing province, with its oil reserves ranked second only to Saudi Arabia's. This has led to Alberta's and, by extension, Calgary's economies to rely mainly on the export of oil. The reliance on this industry has resulted in Calgary's economy to be heavily tied to the price of oil, with 'boom' and 'bust' cycles. Currently, low oil prices have resulted in a downturn in Calgary's economy as it is considered to be in the middle of an economic recovery. However, with Calgary's further urbanization developments many other jobs are currently in high demands. Immigration Canada released information that carpenters rank #9 as one of the most in-demand jobs currently as Calgary's due to development progresses. With a booming population, nursing and health care physicians are highly sought out to provide for their community, ranking #1 and #3. Jobs like retail associates, cooks and food and beverage servers are also highly sought out as more businesses rise. Transportation jobs such as transport truck drivers, delivery and courier service drivers are also in need. Through this list, we can conclude that the growing city of Calgary is enhancing job opportunities and diversifying the job market trends. As Calgary progresses further, it will come to no surprise if its industries take a turn.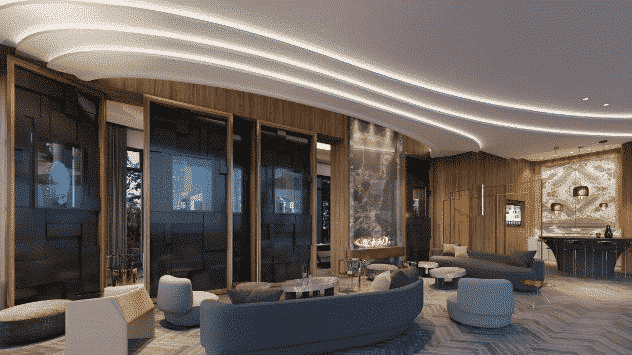 Average Condo Prices for Calgary in 2022
Current WOWA reports and statistics show that all property types in Calgary are sold at an average of $520,013 with a 2% increase from last year's data. As of May 2022 Condos in Calgary are sold at an average of $288,580 with no changes from the previous year. With current average prices, Calgary is experiencing an influx of condo purchases as transaction rates for Condos are at a 66% increase in comparison to May 2021. Currently, a 1-bedroom apartment in Calgary is at an average price of $1,329. This is an 18% increase in comparison to last year's data.
Be A Tourist In Your Own City of Calgary
The province of Alberta on its own stands as one of the most picturesque locations on Earth. Calgary is no exception as it comes to no surprise that it became a tourist hub for its many attractions, culture, and bounty of natural beauty. Within Calgary, Heritage Park Historical Village is the top destination to visit. This recreational centre features many historical fragments of Alberta. Whether you're looking for a real horse to ride or just opt out for the carousel, you can find it all here! Another destination would be the Calgary Zoo in the heart of Calgary. Learn and be in-love with its many homed animals such as Pandas, Lions, Gorilla's and more! There is so much to love about Calgary, Prince's Island Park, Bow River, Calgary Tower, Glenbow Museum, are just a few of the endless attractions within the city! If you're looking for a real vacation but don't want to spend too much, then your in-luck as Banff and Lake Louise is simply an hour and a half drive away from the city! Whether it be enjoying the 5-star hotels there or taking a $10 shuttle bus for a day trip, Banff is an amazing place to see. Its coloured lakes, breathtaking mountains, and endless adventure is what drive Banff to be one of the most visited places all throughout Canada and you'll simply be a drive away! Other notable destinations would be Moraine Lake, Icefields Parkway and the Columbia Icefield, and Lake Louise Ski Resort. Whatever season it may be, Alberta extending to Calgary offers so many things to love.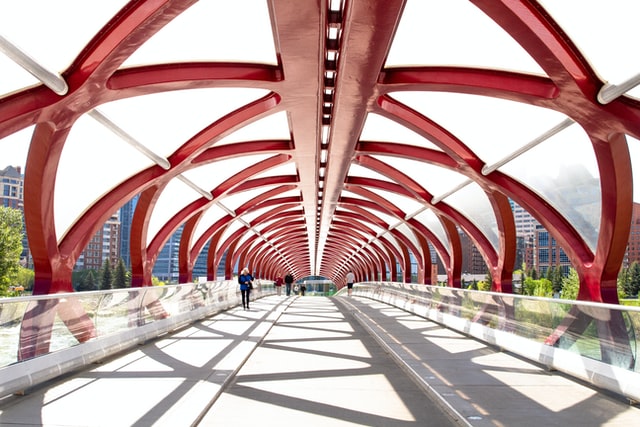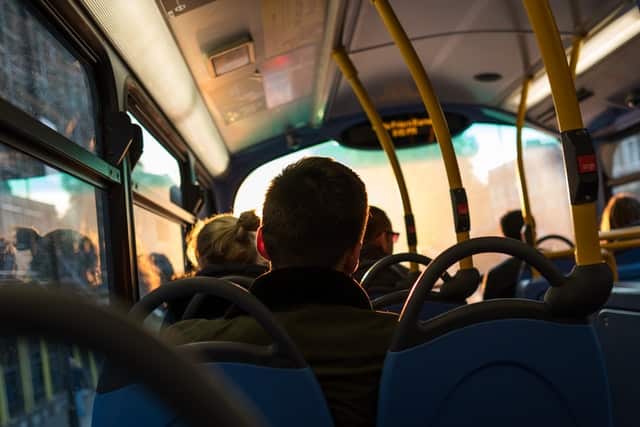 Commuting in Calgary
Commuting in Calgary is far superior in comparison to many Canadian cities such as Toronto and Montreal. In a National Household Survey, we found that the average commute in Calgary simply takes an average of 27 minutes. The city's public transportation known as Calgary Transit or CTrain is a variety of combinations between a light rail transit and 169 bus routes. Other transport services such as Access Calgary are also there to help transport residents with disabilities with a door-to-door service. The convenience of its public transit system is evident through a study that proved that over 50% of Calgary's major employment hubs use Calgary Transit. Calgary also has highways beneficial to daily living. Stoney Trail is a great way to access the city or outside as this ring road spans over 92-kilometre with connections to other highways to Edmonton, Alberta and even the United States. Another highway that cannot be missed would be Deerfoot Trail. This highway expands from northern and southern parts of Calgary making exploration of amenities such as Calgary Zoo, Calgary International Airport, Sue Higgins Park, and more a breeze