Why Invest in Mississauga Real Estate?
Mississauga is a city in the Greater Toronto Area and the region of Peel and is a diverse and progressive city that houses over 720,000 residents. The city of Mississauga is a great place for those who enjoy a mix of city and suburban life, with its city centre surrounded by commercial areas, green spaces, and diverse neighbourhoods. Mississauga is the home of Canada's main airport, Toronto Pearson International, which is the largest and busiest airport in the country, serving up to 49.5 million passengers who travel through the hub. Located west of Toronto, Mississauga has easy access to the largest highways in Canada that connects it to the rest of the Greater Toronto Area via Highways 401, 407, and 403.
Why Buy New Condo Developments in Mississauga?
There are many new condo developments in Mississauga as the city continues to develop exponentially. Buying a newly developed condo in Mississauga will give residents access to the city's wide range of amenities, activities, and attractions. Located on the north shore in the middle of the Golden Horseshoe, Mississauga is a city on Lake Ontario's lakefront. Government and community partnerships manage the preservation of public spaces, parks and forests in the city. With more than 500 parks and wooded areas, Mississauga is a paradise for recreational activities. During the winter season, residents can skate at Celebration Square or Woodhurst Heights Park. In the summertime, Credit River Trails is a great place for activities such as hiking, cycling and jogging. Mississauga values diverse ancestral cultures from several regions around the world. The city has a rich cultural diversity with different types of food, artistic work, architecture and other activities based on the several communities living in the city. There are many upcoming new condo developments in Mississauga, many near the City Centre and lakeshore area.
Transit and Accessibility
Mississauga counts on several affordable public transit services, making commuting within the city very convenient. Presto is an electronic fare card that can be used throughout GTA and can be used on MiWay buses as well. All MiWay buses have low floors and ramps, and all buses have two accessibility areas. There are also several GO stations, including Cooksville, Port Credit, Dixie, Erindale, Streetsville, Clarkson, Lisgar, Meadowvale, Malton and Square One. Mississauga is also surrounded by three major highways, including the 407, 401, and 403, providing easy access to travel between neighbouring cities.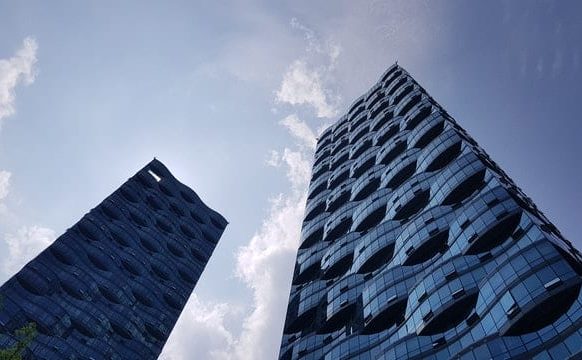 Average Prices of Condos in Mississauga
The average selling price for all types of homes, including condos in Mississauga, was approximately $1,008,347 for the current year of 2021. The average selling price for condos in Mississauga in 2021 is $575,832 and the average listing days on the market is 11 days. As for pre-construction condos in Mississauga, the average price for two-bedroom units is $617,000. The average price per square foot for pre-construction condos in Mississauga ranges between $1100 to $1200. As for resale condo units, the average price per square foot ranges from $750 to $850. The average rental rate in Mississauga in the last quarter of 2020 was $2,113 and is a 10% decrease from the previous year. The vacancy rate is at 2.4% because of the reduced demand for rental housing in the city.
Neighbourhoods in Mississauga
Mississauga holds a total of 22 neighbourhoods and is one of the top ten most culturally diverse cities in all of Canada. Popular neighbourhoods with a growing scene for new condominiums in Mississauga include Hurontario, Mississauga City Centre, Clarkson, Port Credit and Cooksville. Hurontario is located north of the City Centre and is an ideal place for first-time buyers and investors, as there are many options for residents, from homes to pre-construction condominiums. Living in Hurontario will grant residents easy access to transit lines, major highways, and amenities like Square One. In the 'downtown' area of the city is the Mississauga City Centre, where there is a high concentration of new condominiums that are becoming part of the city's skyline. Living in the City Centre makes commuting simple via easy access to transit lines and main highways. Residents in the City Centre are close to city amenities, including Celebration Square, Square One, and the Living Arts Centre. Southwest of the Mississauga City Centre is Clarkson. The Clarkson neighbourhood is located close to the lakeshore and is up-and-coming and has its share of high-rise condominiums. Residents of the Clarkson neighbourhood include young individuals and new families and are perfect for those who want to be part of a small lakefront community. Clarkson is situated close to the QEW, and residents who commute can easily access transit lines. Neighboring Clarkson is the Port Credit area, which is located right along the lakefront, by Hurontario St and Lakeshore Rd E. The Port Credit area is a great neighbourhood to consider when searching for new condos in Mississauga by the lake. North of the Port Credit area is the neighbourhood of Cooksville, where there is a mix of the old and new. Closer to the City Centre are high-rise condos, and further south are typical suburban homes. Residents in Cooksville have easy access to the QEW and transit lines (Cooksville GO). Look to these neighbourhoods when in the market for new condo developments in Mississauga.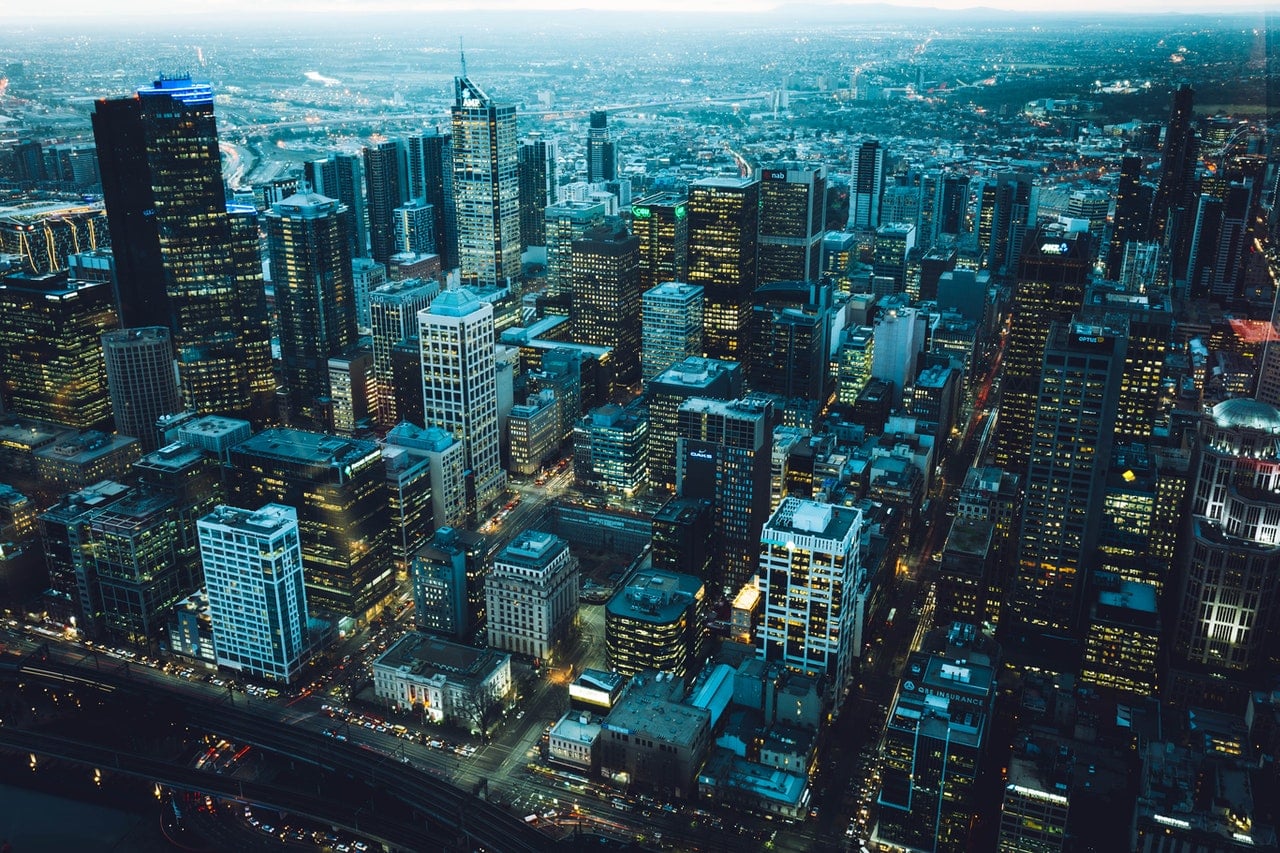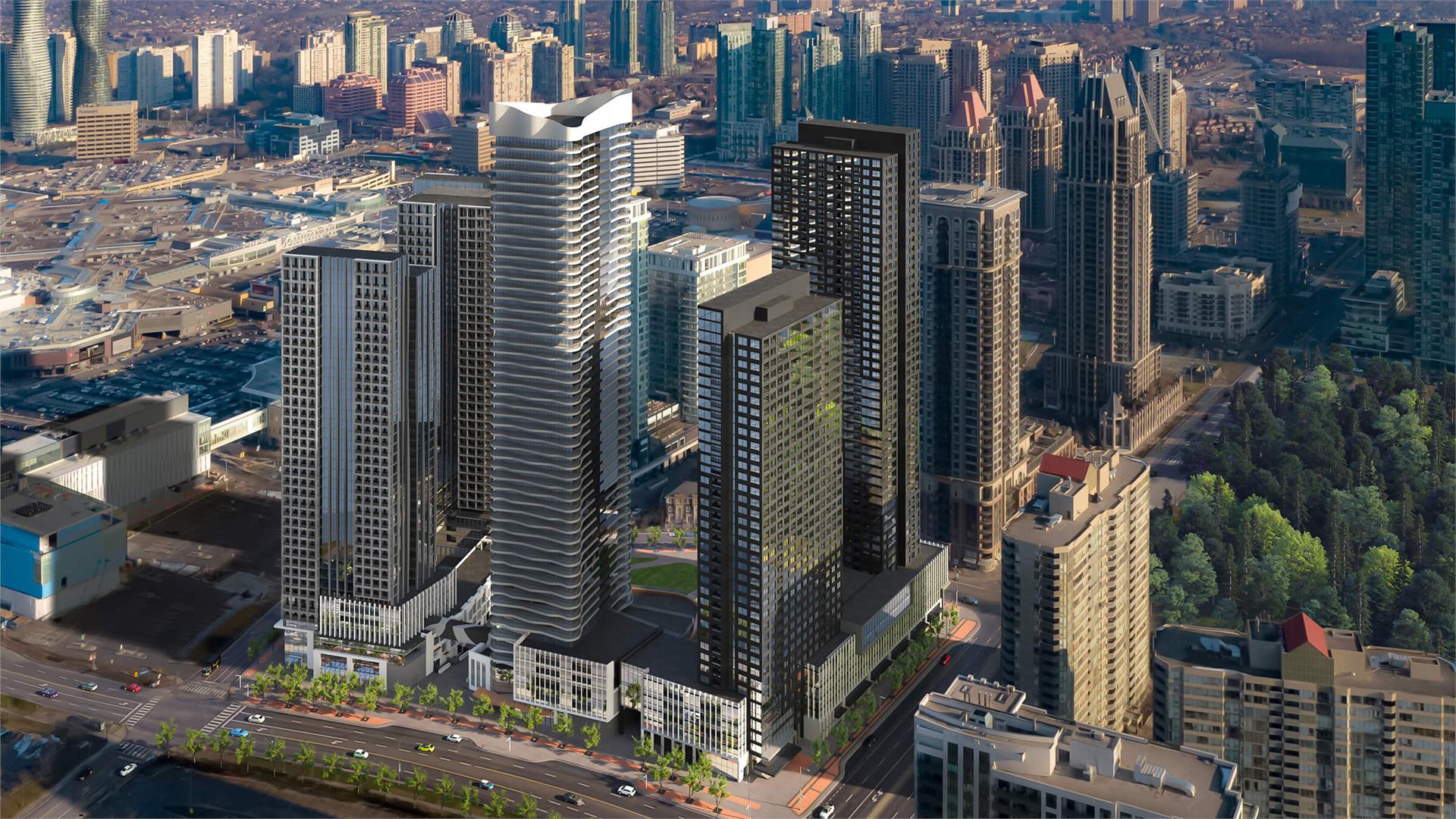 New Mississauga Condos and Reasons to Buy
The population has grown more than four times in the past 30 years, making Mississauga GTA's second-largest city and the third biggest city in Ontario. As the city continues to develop, there has been an increase in new condos in Mississauga. Buyers should look into purchasing pre-construction condos in Mississauga because of the wide range of opportunities that the city has to offer. Due to the many business opportunities in several industries such as automotive, aerospace, information technology, among others, the population will continue to increase at a fast rate. Thus, new condos are being constructed, projecting a population of around 800,000 people by 2031. Commercial complexes and residential condos have been built due to many investments in the city. To improve connections with GTA, Mississauga has invested massively in transportation. One of Mississauga's steps to make transportation easier is the construction of the Hurontario LRT. The light rail will create route changes affecting 53% of Mi-Way's routes. All routes are being streamlined to provide a more reliable service and comfortable trips, following Mississauga's plan to improve structure in five years. Mississauga's various transit services make it easier for residents to travel throughout the city and the GTA. Purchasing a new condo development in Mississauga will help buyers find more affordable options compared to pre-construction prices in Toronto. Residents of condos in Mississauga will be within driving distance of Downtown Toronto without having to pay Toronto condo prices. The city's welcoming atmosphere, leisure options, excellent services and programs, will attract people from all over the world, making Mississauga a perfect city and opportunity for newcomers.