London Real Estate Market
London, in the southwestern part of Ontario, is a city that offers the advantages of both types of communities. Residents of new condos in London have access to the enormous facilities and vibrant event culture seen in larger cities, while also enjoying the tranquil park and neighbourhood aesthetic found in smaller towns and garden-home suburb communities. It's a developing metropolis that's diverse in many ways, including the kind of surroundings where pre-construction houses in London are being built—more 'city life' or more small-town, the people who live there and are moving in, and the educational and career options accessible to inhabitants. It has long been an important element of Canada's economy, with its history reflecting the country's economic and political development. The city was created in 1826 and quickly established itself in the region due to its strategic location during the civil war, then as a significant port for agricultural exports, and finally as a prominent manufacturing hub throughout the twentieth century. It's still a major commerce and transportation hub today, with historical competence in industries like manufacturing, agriculture, and healthcare mingling with newer specialities in the city, such as robots and financial technology. The Quebec-Windsor Corridor is where London is located. The Quebec-Windsor corridor gets its name from the fact that it's a tiny strip of land connected by major roads, VIA Rail, and GO Stations, with London at the far end. The area has a population of approximately 530,000 people, making it Canada's 11th biggest city. It is ideally placed between Toronto and Detroit, with a good transit network linking it to both. Because of the enormous number of picturesque routes that run through the city, with large intervals for acres of parks made up of hills and woods, London is known as The Forest City. It is all connected by the Thames River, which it is constructed along. Richmond Street in the city centre, which mixes the modern culture of present inhabitants and immigrants with the city's legendary background, epitomises the town's pioneering, old-timey culture. The Grand Theatre, music halls at the Budweiser Gardens, exhibitions at Museum London, and a variety of events surround new condos in London, providing a cornucopia of options for how these new homeowners would want to spend their night out. Year-round, London hosts a variety of events, including its own Film Festival, Rock the Park, Snow and Sun Festivals, and Jazz Weekends. Parks and bicycle paths abound throughout the city, and Richmond Street, the city's main thoroughfare, is lined with boutique stores, cafés, and excellent restaurants.
List of New Condos in London
New Condos in London and Reasons To Invest
London has a bright future ahead of it, with huge initiatives to upgrade the city's infrastructure and community support. London is growing in order to secure its long-term viability, ensuring that the surrounding environment is both visually beautiful and healthy for its residents, with transportation made safe and simple. It also aims to preserve its position as a top competitor for new employment and investments, in part by establishing an atmosphere that encourages individuals with an entrepreneurial spirit to prosper. With further improvements to its transportation infrastructure, such as the opening of a GO Rail station, the city serves as a cosmopolitan hub for all economic activity in the southwestern end of Ontario, providing both the immediate benefit of easier and faster transit to other cities and the long-term benefit of establishing the city as the foundation for continued economic development in the region. Every new town and small city that sprouts up in the area will be inextricably tied to London, both metaphorically and practically through motorways and train lines. One of London's long-standing advantages has been a cheaper cost of real estate and living in comparison to incomes that were typically on par with those in more expensive urban areas. This has been the case, even as real estate prices have skyrocketed in recent years. Prior to the price increases, London's average property price was half that of Toronto, with monthly payments that were likewise lower when mortgages were excluded. It has a lower cost of living than most other big Canadian cities, and it was the lowest in Ontario. London, Ontario, has a large proportion of renters, with around 40% of the population renting on a regular basis, and rent rates in London have been continuously rising. Making new condos in London a good investment for those looking to rent them out to the city's most populous demographics of students and young professionals aged 20-30.
Employment in London
London Ontario's historic economic backbone has been agricultural and industry, although the province has followed pace with a number of towns that have seen significant movements away from manufacturing since the 1970s. Residents of new condos in London today will enter a broad economy — there is still a robust industrial sector, but there has been a significant increase in IT and service sectors. Agri-food, manufacturing, digital media and technology, healthcare, and professional services are among London's fastest-growing significant industries. The Agri-food sector in London employs over 7,000 people and is focused on large-scale meat processing and frozen foods, with sub sectors such as health food, cannabis, and ready-made meals continuing to grow through new enterprises and acquisitions. Its sophisticated manufacturing area continues the city's legacy as a manufacturing powerhouse, employing more than 34,000 people to manufacture anything from goaltender pads to defence materials. The town's extensive transportation network connects it to other Canadian towns and the United States, ensuring that the city's produced commodities are never without a market. Digital Media and Technology occupations are a more recent and rapidly increasing sector of the London economy, with some of the fastest rising firms in fintech, video game creation, eCommerce, and information technology calling London home. London has been designated a test market city, making it a magnet for large and small businesses looking to establish a presence and test new goods and services.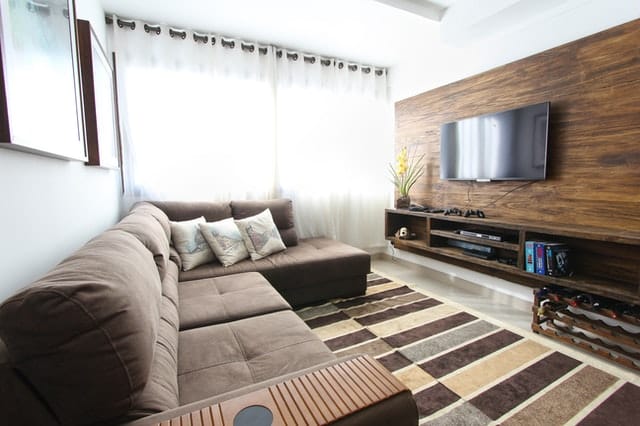 Average Condo Prices in London
The median price across all house types is $625,000, according to LSTAR-the London St. Thomas Association of Realtors, a 200 percent rise since2011, with an exceptionally short time on market of 8 days, compared to 37 days in 2011. New Condos in London cost an average of $386,136 for apartment-style condos.
London's Transportation Network
The City of London is attempting to improve public transit, with community involvement playing a big role. Many Londoners drive as their primary means of transportation, but there is also a robust public transportation system of buses for moving around town, with cross-city public transportation being aggressively developed. Residents would drive around 2 hours from their new condos in London to Toronto, which is the same distance as London to Detroit. The trip time to Kitchener-Waterloo is closer to 1 hour 20 minutes, which is similar to the time it takes to go to Hamilton. There are already VIA Rail journeys available to bring citizens to these locations, with each VIA Rail trip taking up to 40 minutes longer to arrive, for example, the London-Hamilton VIA Rail route takes 2 hours. The new plan to offer weekday GO rail trips from London, Ontario to Union Station in Toronto and beyond, which will begin on October 18, 2021, is a big improvement in the city's public transit system. Traveling by GO train from London to Union Station will take four hours—too lengthy for a casual working commute, but adequate for all other travel requirements, and substantially lowering the need for a car for anybody planning a long vacation—from a visit and stay in Toronto to a journey to Niagara Falls. This will make new condos in London a better option for people, especially families, who do not own automobiles and prefer to take public transportation for lengthy excursions. However, the shorter travels that this now permits are critical to London's economy. Every stop on the London-Toronto line is now accessible by public transportation, making trips to any of the cities between London and Toronto, such as Kitchener, Guelph, and Acton, much more convenient. Traveling by rail to a variety of holiday spots is also possible. Furthermore, this is just the start of a series of initiatives that will serve to cement London's position as the region's cornerstone town by allowing the rapid growth of the Southwestern portion of Ontario.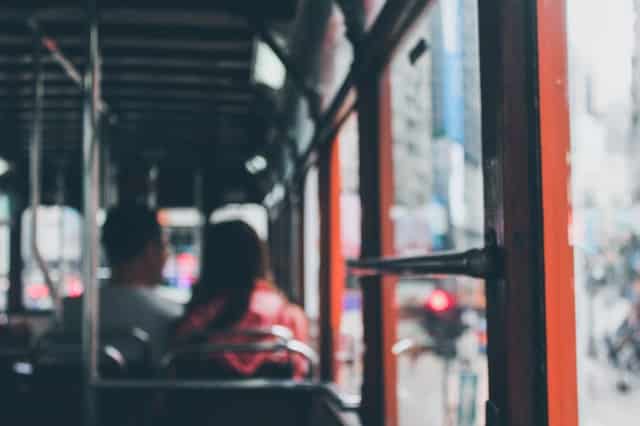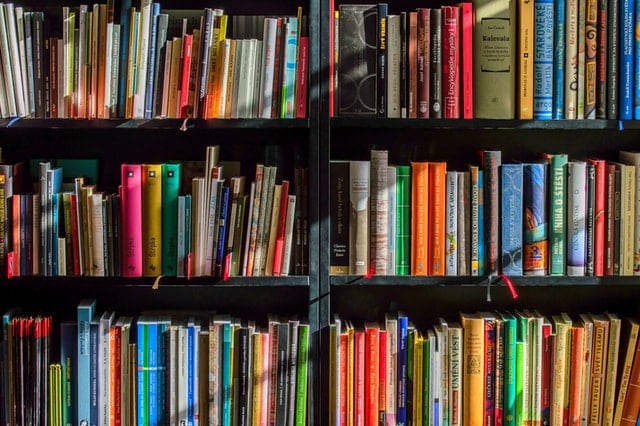 Post Secondary Education in London
Due to the city's size and age, as well as its continued significance in the history of Ontario, London Ontario has its own massive university and college spread across many campuses. The University of Western Ontario and Fanshawe College are the city's two major institutions. The former—affectionately known as Western—was founded in the late nineteenth century and is devoted to advanced research. It features a sprawling campus surrounded by lovely residential neighbourhoods and a big river, and annually houses more than 30,000 undergraduates and 5000+ graduates. Fanshawe College of Applied Arts and Technology is one of Canada's largest institutions, having many facilities around London and approximately 43,000 students enrolled in a diverse range of programmes. Since the epidemic, these schools have also enhanced their capacity to deliver instruction directly to students' homes via e-learning. For trades, the NATS—North American Trade Schools—has a campus in London, however its local college also offers courses in all trade disciplines. London's schools have a rich history and tradition, allowing the city to develop its own identity rather than relying on the campuses of other colleges.