Why Should You Invest in Vaughan Real Estate?
With a new home in Vaughan, you'll have the opportunity to enjoy all the amenities, attractions, educational institutions, and career opportunities the city has to offer. In Vaughan, you can find a variety of homes, such as newly built detached homes and high-rise condominiums. In response to the city's growing population, the city is striving to be a great place to live, shop, work, and play. A new house in Vaughan will give you access to many of the area's attractions, such as Canada's Wonderland, the largest theme park in the country. The Kortright Center for Conservation and Boyd Conservation Park are two of the many attractions in Vaughan that provide outdoor recreation. Other popular attractions include the LEGOLAND Discovery Centre and Reptilia Vaughan, making this city an enjoyable place to live. Vaughan is located in the Greater Toronto Area, making it an ideal place to invest in a new home. It has easy access to highways to and from other parts of the GTA, including downtown Toronto. The City of Vaughan is within the Greater Toronto Area's York Region. The majority of Vaughan's homes are located in the southern part of the city, where residents can easily access city amenities, transportation, and attractions. In the 80s and 90s, the city grew from a small community into an urban center. In its vision, the city intends to develop a "true downtown." In order to serve businesses and residents in an urban environment, Vaughan created the Vaughan Metropolitan Centre. Around 10,000 businesses, companies, and developers will be created as a result of establishing a viable and sustainable community. With the friendliness of a small town, Vaughan has grown into one of the most rapidly growing cities in Canada.
List of New Homes in Vaughan
New Homes in Vaughan & Reasons to Buy
The City of Vaughan, part of the Greater Toronto Area and is one of the fastest-growing municipalities in Canada. Over 300,000 people currently live in the city, and its population is projected to grow to 410,000 by 2031. The City of Vaughan has made significant cultural, economic, and social changes to create opportunities for its citizens. Amidst all the new construction and people moving into the city, Vaughan continues to be a friendly, family-oriented community. Buying a new home in Vaughan will place you in a family-friendly environment with easy access to city facilities, attractions, and educational and career opportunities. New home developments have increased in Vaughan due to the city's efforts to modernize and attract more people. In 2020, 2,000 jobs were created at the Mackenzie Vaughan Hospital, in which the city had invested 1.5 billion dollars. In addition to these developments, YMCA/Library facilities are under construction, including a gym, library, performance arts space, and childcare facilities. There has been a high demand for real estate in Vaughan due to its proximity to other communities. There are also plenty of educational opportunities in the city, including elementary and secondary education, which is provided by the York Region District School Board and York Catholic District School Board. The YRDSB operates 39 elementary schools and eight secondary schools in the city, including French Immersion schools, while the YCDSB manages 33 elementary schools and five secondary schools. Several post-secondary schools are located nearby, including York University, Seneca College, and Niagara University.
Working in Vaughan
As a result of fast growth in the city, the labour force in the city is also growing. As of 2019, there were over 227,000 people employed in Vaughan. Unemployment in Vaughan is currently 5.1%, which is below the provincial rate of 8.4% and the national rate of 7.8%. You can easily access the numerous career opportunities available in the city when you purchase a new house in Vaughan. The city of Vaughan is considered the 4th largest business centre in the Greater Toronto Area. Vaughan's top industries include Advanced Manufacturing, Arts and Culture, Construction, FIRE, Food and Beverage, Professional and Business Services, Technology, Tourism, Transportation and Warehousing, and Wholesale Trade. Due to Vaughan's proximity to several highway 400 routes, living in Vaughan also gives you access to many job opportunities in Toronto and the Greater Toronto and Hamilton Area. One of the city's largest sectors and main economic contributors is advanced manufacturing. There are more than 37,000 people employed in the advanced manufacturing sector, which operates in different clusters, such as automotive, food and beverage, building materials, and furniture. Among the 1,313 advanced manufacturing companies in the city, Magna International, Martinrea International, Kisko Products, Riverside Natural Foods, Teknion, Toro Aluminum, and Wholesome Harvest Baking are some of the leading companies in the advanced manufacturing sector. Vaughan's second-largest industry is FIRE, also known as finance, insurance, and real estate. The FIRE sector is highly skilled and active, with over 19,000 employees. Both domestic and international companies operate in the sector, with companies like Yum! Brands, 407 International, Oriana Financial Group, SmartCentres, Remax Premier, and Century 21 Heritage Group. Several city projects have come from the FIRE sector, including the Vaughan Metropolitan Centre. The city's fastest-growing sector is professional and business services, which includes accounting, engineering, and management firms. Just over 18,000 people are employed in this industry, which has over 2,800 companies. PwC Canada, KPMG, Telecon Design, The Municipal Infrastructure Group, and C.H. Robinson Worldwide are some of the leading companies in the professional and business services sectors.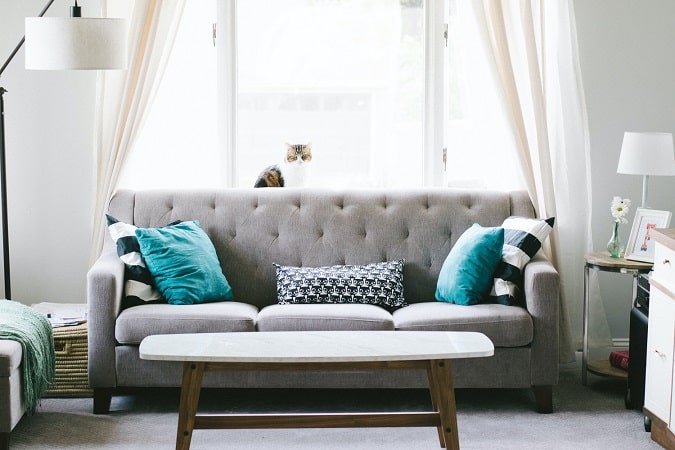 Average Home Price for Vaughan in 2021
TREB data indicates that the average sale price for Vaughan homes in 2021 is $1,280,141. A detached house in the York Region costs an average of $1,538,058, whereas a semi-detached home costs an average of $1,022,040. In York Region, the detached home average is higher than that of the GTA, which is $1,407,540. The average price for semi-detached homes in York is also lower than other regions in the GTA, at $1,055,640. The average price of detached homes in Vaughan is $1,718,295, and detached homes stay on the market for an average of 15 days. Semi-detached homes in the area cost an average of $1,089,094, while the average listing day is nine days. Vaughan has higher prices for detached and semi-detached houses than York Region. The benchmark price of a single-family detached home changed by 21.35% compared to last year, making it $1,381,300. The benchmark price for single-family attached homes is $1,022,500, which represents a 23.87% change from the previous year.
Vaughan Transit & Accessibility
Investing in a new home in Vaughan will give residents access to a variety of transit options. Vaughan residents can travel within the city or anywhere within the Greater Toronto Area, using GO Transit, TTC, and York Region Transit. With YRT, the Viva light rail runs through different parts of the York Region. In addition to connecting the cities of Aurora, Markham, Newmarket, Richmond Hill, and Vaughan, the YRT also has connections with the TTC and GO Transit. Commuting in Vaughan has become more efficient and faster due to these routes. From Vaughan Metropolitan Centre, which is the last station on TTC Yonge-University (Line 1), residents can access TTC subway services. Riders can arrive at Toronto Union Station in 45 minutes from Vaughan Metropolitan Centre station. For GO Train services, customers can travel from Rutherford GO or Maple GO station to Union Station in thirty minutes by using the Barrie Line. With the YRT, you can travel in the city on Express Routes, Local Routes, and GO Connection Routes. Vaughan is served by the Viva Transit Orange Line that runs from Martin Grove to Richmond Hill Centre. There are several highways nearby that provide easy access to other parts of Toronto and Vaughan. Through the city's center, Highway 400 travels north and south before merging with Highway 7, Highway 407, and Highway 401. A second route connecting Vaughan to Highway 7 and the Highway 400 series is Highway 27, which runs parallel to Highway 400. Vaughan is also connected to Toronto through Keele Street, Dufferin Street, Jane Street, and Weston Road. You will be able to travel around the Greater Toronto Area and the city of Vaughan easily with the many transit options available in the city when you buy a new house in Vaughan.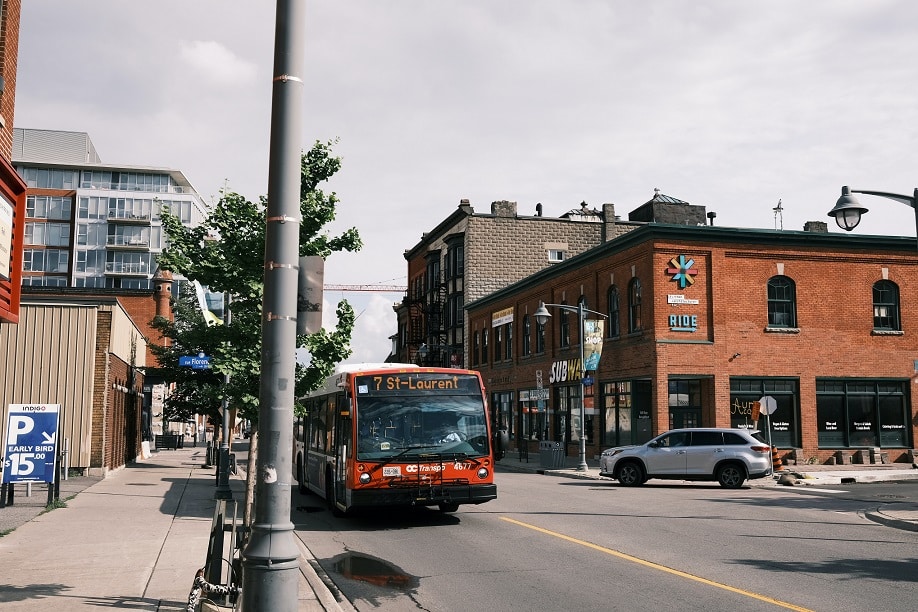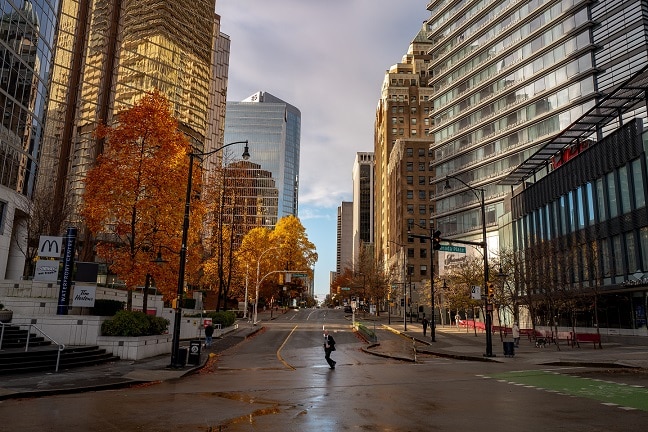 Vaughan Neighbourhoods
Vaughan is divided into 19 neighbourhoods. Each neighbourhood has its unique features and attractions. The neighbourhoods of Woodbridge, Vellore Village, and Maple are popular places to buy a new home in Vaughan. Woodbridge is on the southwest side of the city, located along the border of Toronto to the south and Brampton to the west. There are many homes available in the neighbourhood, ranging from detached to freehold townhomes. The neighbourhood is populated mostly by young families. Residents of Woodbridge have excellent shopping and dining opportunities in downtown Woodbridge, as well as easy access to natural areas like Rainbow Creek Park and Boyd Conservation Park. Woodbridge residents can access YRT transit services via the Viva Orange Line. There are also facilities for skating, sports, and swimming at the Woodbridge Pool and Memorial Arena, which are available to residents. Additionally, there are two golf clubs and a sports park in the area. In the area are two private golf clubs, The National Golf Club of Canada and Country Club. Vellore Village is a new neighbourhood located in central Vaughan, on the west side of Highway 400. Vellore Village is a family-friendly neighbourhood with excellent facilities and schools nearby. Most of the homes in the area are larger detached homes, as well as clusters of townhomes. Residents can find many retailers at the SmartCentres Vaughan Northwest and Vellore Village shopping centre, located at the intersection of Major MacKenzie Drive and Weston Road. Residents can also use amenities available at Vellore Village Community Centre, which features a gymnasium, swimming pool, fitness centre, and skating rink. If you are looking for a new home in Vaughan, Maple is another neighbourhood to consider. The area around Maple is in central Vaughan, directly east of Highway 400. It consists of residential and commercial properties. Residents of the neighbourhood can take advantage of facilities, such as Maple Pool, Maple Arena, Maple Community Centre and Maple Fitness Centre. The area is well-connected to public transportation, with GO Transit, the Toronto Transit Commission, and York Region Transit available in the area. From Maple GO Station, residents can access GO Train services. Many Vaughan attractions can be found in the neighbourhood, such as Canada's Wonderland and Vaughan Mills. There are many beautiful new home developments in Vaughan in these neighbourhoods.