Why Invest in Toronto Real Estate?
Toronto is regarded as the largest city in the province of Ontario in Canada. This city is diverse in nature and is perfectly located on Lake Ontario's shores where residents can enjoy a list of activities such as boating, kayaking and sailing. The city also has a list of several educational institutes along with three top universities. Not only does this city offer god education but also has lots of opportunities when it comes to employment. the growing economy of Toronto is defined by the list of new constructed real estate developments as well as the renovations that are coming up every now and then throughout the entire city. Toronto happens to be one of the most popular choices when it comes to real estate developments and more and more people are choosing this place over other cities owing to its amenities as well as its excellent transit system, which includes buses, trains, subways and streetcars. One of the most recognizable landmarks in the city if the famous CN Tower, which helps in making Toronto's skyline unique and stand out among other cities. Toronto's real estate market is booming and with its diverse community, it is definitely one of the best places to look for your new home.
List of New Homes in Toronto
Why Buy A New Home in Toronto?
Over the past decade, the city of Toronto has experienced a resurrection in terms of upscale condominium and home developments. Renowned developers and award-winning architectural firms have taken up the onus to construct state-of-the-art housing facilities for the inhabitants of this beautiful city. It is estimated that by the end of the year 2020, Toronto will be the worldwide leader in high-rise condo buildings. It has been observed that people of all age groups have a strong desire to settle in this city. Young professionals who fall under the age group of 25-35 years are more inclined towards residing at the Downtown core. In this area, there is an abundance of new pre-construction condominiums designed to suit the needs of the growing population, especially working professionals and nuclear families. Toronto is the economic powerhouse of the nation, characteristically dynamic in its demeanor with a favorable business environment. Luxurious housing facilities, top-notch transit options, career opportunities, and a vibrant lifestyle is what the city offers its residents. Below we have listed new pre-construction condominiums in Toronto for sale in 2018. Each of these condos is unique in its own way, featuring a plethora of amenities, stunning interiors, and exquisite finishes. Register with us for first access to units, special incentives, and promotions and be a part of this dynamic city!
Employment in Toronto
Toronto is an ideal place for those who love living in big cities such as Los Angeles and New York. One of the best features about living here is the fact that it has a comparatively lesser crime rate as compared to other big cities such as Los Angeles and New York. The Statistics Canada Labour Force Survey has released data that over 1.26 million people out of the total residents are employed. Service-producing industries are most common among the residents and 85 percent of the population are engaged in it. The city is now focusing on continuing to increase the rate of employment, which has had positive results over the last couple of years. The unemployment rate on the other hand is expected to fall way below 8 percent in the coming years. The housing market has been booming and will continue to do so with growth in the domain of sales, construction and prices. The city of Toronto has a little bit of everything for everyone. You will find that there is always something or the other going on throughout the year to keep you engaged and entertained. Summer is actually when the city comes to life as there are numerous festivals and events that take place, drawing people from all over the country.
Average Prices of Homes in Toronto
Homes in Toronto had an average selling price of $485,650 for the year 2019. New listings for the current year have been maintained at a price per square foot of about $883. Prices are also continuing to grow every year at a rate of 10.2 percent annually. The average rate for rent is however at $2700 for the city of Toronto at present. This is also keeping in mind a rate of 3.5 percent as rental appreciation which has been maintained over the last 10 years. The vacancy rate is currently at 0.7 percent which indicates that the demand for both homes and condos is strong here. On the other hand, the average resale price for condos in the city of Toronto is at $883,782 with the average rate of resale appreciation being maintained at 5.4 percent for the last 10 years.
Diversity in Toronto
Whether you are purchasing a home for business purposes or as an investment vehicle, investing in Toronto real estate is bound to reap a favorable outcome. The rising popularity of condo living primarily due to its affordability and convenience has led both young working professionals as well as growing families to consider it as a housing option. It is predicted that by the year 2020, Toronto will feature the most number of high-rise condominiums globally. Owing to the vivacious nature of the locale, young working professionals prefer Downtown Toronto as their preferred location since it is one of the liveliest corners in the city featuring an array of diverse entertainment outlets and recreational venues. Downtown Toronto has experienced an upsurge in pre-construction condos for sale over the past few years, and this will add to the enterprising nature of this beautiful landscape. Thus, it is a good time to invest in Toronto condos and homes as it will fetch you a very high ROI.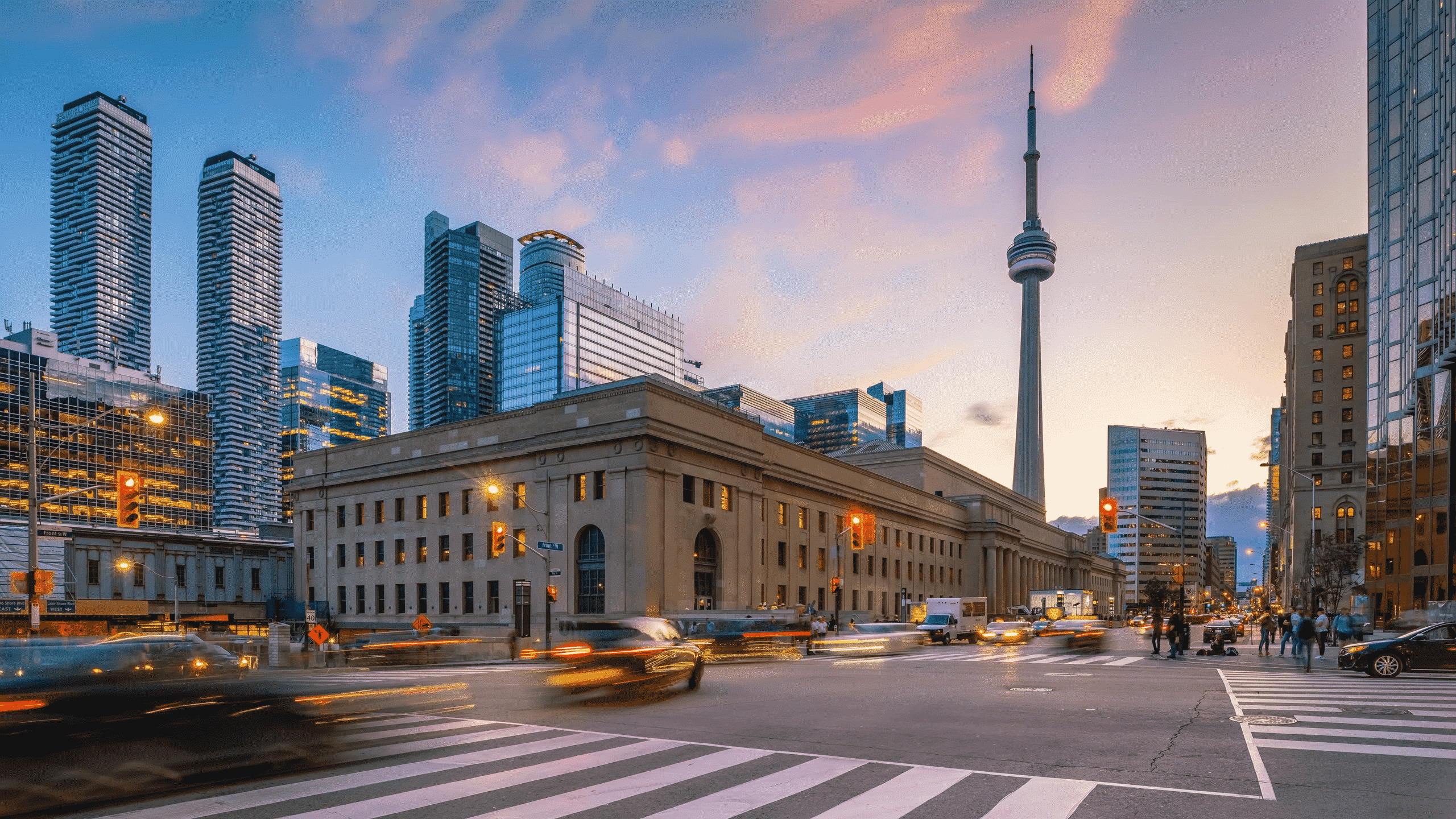 Getting Around in Toronto
When it comes to transportation, Toronto is one of the most accessible cities in the whole of North America. The Toronto Transit Commission or the TTC is one of the best options when it comes to traversing within the city and nearby areas. There are subway services, bus services and streetcar services available that can help you reach your destination in no time and without any hassle. After New York and New Mexico, Toronto's public transit system is the third largest in the American continent. The Under Gardiner Park is also an exciting project that is in the pipeline coming up for the city of Toronto. The city plans to create a pedestrian-friendly streetscape too by implementing new LRT Lines along with bike lanes.