Investing in Real Estate in Uxbridge
Uxbridge is a charming town that is suitable for anyone with a pioneering spirit. Living in Uxbridge is an indication of a desire to experience the untamed landscape that early Canadians established in, all while being close enough to a highway to get them to Oshawa and Toronto in a short amount of time. Uxbridge is able to connect its citizens and tourists with the historical world of Canada's heritage through farms and orchards, ski resorts, mountain biking ranges, and heritage sites. It boasts an above-average demography of persons aged 50-60, with an average population age of 43, making it an attractive spot to settle down. Its occupants are largely Caucasian, with married couples with children residing in the majority of single-detached houses and a minority of apartment condos and row townhomes. They have a comfortable lifestyle, with an above-average household income of around $100,000 in 2015 and a very high income percentile of homes earning over $200,000. The majority of them go out of town for employment, which takes anywhere from half an hour to over an hour. These residents are willing to forgo a longer drive to work in order to immerse themselves in Uxbridge's magnificent natural environment, knowing that they may return home to a world completely different from where the motorways carry them.
List of New Condos in Uxbridge
Why Get Into the Uxbridge Real Estate Market?
Uxbridge's biggest strength is its reputation as Canada's "Trail Capital," with its capacity to transport residents to a different world than what the metropolis, or even more metropolitan small towns, have to offer. While Uxbridge, like any other town of comparable size, has its huge merchants and a central core brimming with boutiques, it is uniquely positioned to provide its residents a heritage tourism experience. Although the town is not developing at the same rate as other hotspot sites in the Durham region, it does have a varied variety of working sectors, a high-class talent pool, and, most crucially, a cheaper real estate cost than other towns that are more focused on real estate growth. These initial low costs, like those in the Durham region as a whole, are climbing at a higher rate year over year than in other GTA suburbs. Investors will undoubtedly gain from capturing and seeing this market grow, since it offers a rural, small-town appeal at affordable yet increasing costs. Personal owners would undoubtedly profit from purchasing real estate early, as early buy-ins allow inhabitants to select the ideal locations to take advantage of Uxbridge's unique attractions for anyone looking to be surrounded by nature. Purchasing a home to renovate it is a crucial strategy for investors and refinancors, as it allows the owner to update a home and set it up for rentals to residents and longer-term tourists, or to be acquired outright by individuals searching for a new or second home in Uxbridge.
Uxbridge's Employment Landscape
Only around 29% of Uxbridge's citizens work within the town limits, and much of that job is shared between the retail and tourism industries, with ski resorts, heritage foundations, and other facilities such as its equestrian establishments. There are also a slew of small firms that provide scientific and technological services, with highly educated residents setting up shop to market their particular abilities. The post-secondary educated citizens of this highly educated community are evenly split between college and university educated, with a basis of skilled workers with crafts training. Even so, the majority of Uxbridge's professional labour has technical skills training, and approximately 60% of the working population commutes to work outside of home census subdivision, frequently to urban centres like Oshawa and Newmarket.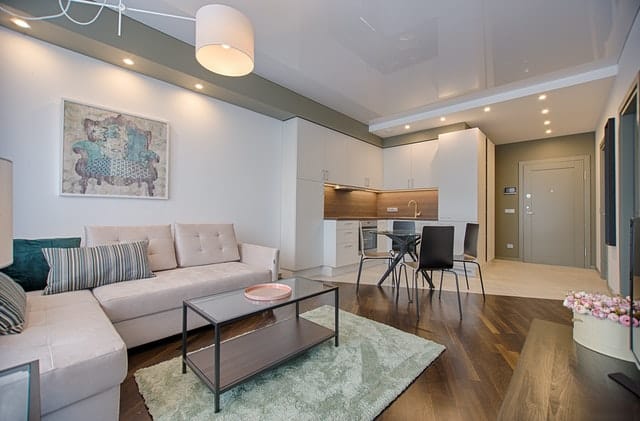 Average Prices for New Condos In Uxbridge
Apartment Condos are the second largest form of real estate in Uxbridge, although still far behind single homes in first place. The average price for new condos in Uxbridge is around $440,000 for a 2 bedroom apartment condo. Increases can be expected as the tourism industry– and the desire for luxury condos near ski resorts and other sites like equestrian clubs arises.
Getting Around in Uxbridge
In this small town, as in most of its neighbors, driving is king. While carpooling and taking the GO Bus are encouraged, the bulk of the population still drives their own automobile. The majority of travel to and from Uxbridge is done on lesser highways. The village is connected to highways 12, 407, and 404 by country roadways such the 47 and 8. Nearly two-thirds of the town's people commute to work, either to nearby small towns or to larger cities like Newmarket and Oshawa. Depending on how far into the GTA folks are going for work, these trips can take anything from 30 minutes to over an hour. Oshawa, Whitby, and Newmarket are all less than half an hour away from the town centre, providing quick access to densely populated places for any facilities, leisure, or work that the town cannot give.