Investing In Barrie Real Estate Market
Barrie is a city in Simcoe county that is rapidly growing. This city offers stunning views of the lakefront as it is located right by the water. It features some of the best natural as well as urban amenities. Residents are given the chance to live by the water with both Kempenfelt Bay and Lake Simcoe which border the eastern edge of Barrie. There are several beaches here which offer spectacular views of the lake along with water based activities. There are many activities here in the area including hiking and cycling trails, boating, fishing, paddle boarding and splash pads for children. Barrie also features some of the best hills for skiing and snowboarding in the area with Horseshoe Valley and Mount St Louis close by. Outdoor activities here include snow tubing, snowshoeing, ice skating and skating. Be it summer or winter, you will always find something to do out here throughout the year. If you invest in a new pre-construction condo in Barrie, then you will have the liberty of enjoying a dynamic urban environment that includes residential homes, big box stores along with numerous employment opportunities. Barrie is based in Southern Ontario and is bordered by both the Kempenfelt Bay as well as Lake Simcoe.
List of New Condos in Barrie
Why Buy New Condo Developments In Barrie?
The city of Barrie is located merely 80 kilometers north of Toronto and is commonly regarded as a commuter city. Many people that reside here commute south to the city for work. However, there has been a major influx of residents and the city has witnessed an increase in its population in the last couple of years owing to its real estate affordability and its close proximity to the Toronto downtown core. Over the years, Barrie has started to become one of the most desirable places to live in Ontario. In 2016, the population of this city was 141,434, which was an increase of 4 percent from 2011 to 2016. The population of Barrie is not expected to slow down anytime soon, rather it is expected to increase up to 210,000 by 2031, making it one of the fastest growing cities in Canada. Although Barrie is regarded as a commuter city, there are still many employment opportunities in the area. The city is home to higher education institutes, healthcare as well as data and distribution centres. Future residents living here will witness many big corporations residing in this area which will include IBM and BMO data centres, TD Canada Trust technology and operations centre, TD Waterhouse regional centre, Simcoe County District School Board, The Source distribution centre and Coca-Cola corporation just to name a few. Besides these, there are already numerous corporate employers in this area, making Barrie an ideal place to call home.
Things To Do In Barrie
Tourism here plays a crucial role in the local economy of Barrie. During the summer months, tourists usually come to the area to spend a day at the beach and take a stroll around the downtown core of the city where the city hall can be found. Downtown Barrie features several historic monumental buildings with many unique shops, dining experiences, boutique stores, live entertainment and local art. Some of the historic buildings here date back to the 1800s and have been well maintained through preservation. The culture, arts and history of Barrie have played a crucial role in helping define its identity. This city is merely an hour north of the city of Toronto and is in close proximity to the province's cottage country with the famous Wasaga Beach, which is a popular tourist spot located to the immediate north side of the city. This region provides a safe yet dynamic environment with renowned schools nearby, making it an ideal spot for growing families. The Georgian College is one such example. It spreads over 140 acres worth of land on the north eastern corner of the city and has more than ten thousand students who are enrolled full-time, along with over 25,000 students who are enrolled on a part-time basis. This is the largest campus of Georgian College. Barrie also offers several schools including high schools, elementary schools, catholic schools, private schools, public schools as well as French immersion schools.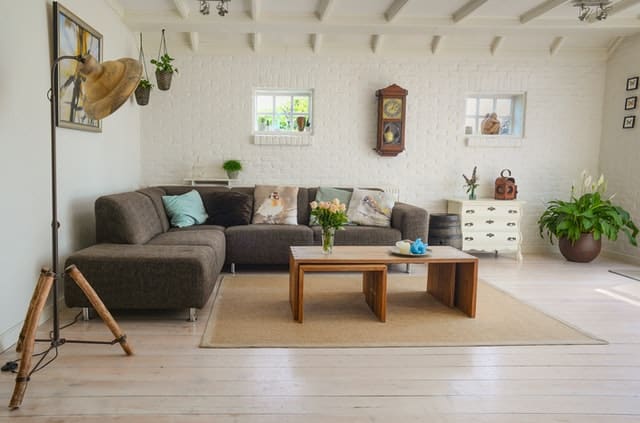 Average Condo Prices In Barrie
At present, Barrie features single-family homes, townhomes, semi-detached homes and detached homes. The city is also already starting to get the attention of developers and investors alike, which is largely due to the employment opportunities, housing space, affordability, close access to the city and the unique amenities that the city has to offer. The average resale price for all types of homes here including condos was around $541,808 for the year 2019. This was an increase of 3.6 percent as compared to that of the previous year. The average rental rate currently stands at $1500. The vacancy rate is presently at 2.7 percent, which in turn makes the demand for housing strong.
Transit And Accessibility In Barrie
Highway 400 is one of the main highways in the region and traverses through the centre of Barrie, making it a convenient access point. Residents can go south on this highway to travel to other important cities within the Greater Toronto Area such as Aurora, Newmarket and Vaughan. This highway also allows for easy commuting to Downtown Toronto in no time. Residents who commute from this area also largely depend on the GO Train at Barrie South that can get passengers to the Union Station in just 90 minutes. Passengers have enough time to relax and enjoy some time for themselves while travelling to and from work using the GO Train. This GO Train is associated with the Metrolinx expansion that provides quick and dependable service that takes passengers through the Greater Toronto Area. This is a two-way, all day reliable train service and has a new train which arrives every 15 minutes. This is ideal and convenient for professionals who have to keep their eyes on the clock while travelling to work regularly.