Why Should You Invest In Kitchener Real Estate?
Kitchener at one point used to be regarded as a manufacturing powerhouse; however, it has since evolved and brought about crucial economic diversification, making it one of the most exciting destinations in the Greater Toronto Area. Kitchener is located in Southern Ontario and holds a futuristic mindset. It is also one-third of the Tri-Cities along with Cambridge and Waterloo as their municipalities are intrinsically connected. Kitchener features a prime location with Waterloo taking up the northwest position and Cambridge in the southeast. Out of the three cities, Kitchener happens to be the largest with a population of about 233,700 residents. The downtown core of Kitchener is centered around King Street, which has an important role to play in serving as a hub for multiple new developments, restaurants and businesses. Kitchener being a part of the Waterloo region, features several students who belong to two of the best universities in Canada – Wilfrid Laurier and the University of Waterloo. Wilfrid Laurier enrolls over 20,000 students annually and is famous for its courses in business and commerce. The University of Waterloo on the other hand has been ranked as one of the top schools in the country for innovation. Universities across Canada have the habit of retaining the trademarks for innovations that were discovered by either the students or professors; however, the University of Waterloo gives the founder a chance in retaining their intellectual property. This feature is one of the reasons why the University is preferred by both students and faculty. It also serves an important role to the city's tech hub by being a major influencer. When it comes to culture, Kitchener also has some dynamic scenes as well. The city was set by German Mennonites and because of this, it has strong German roots. This in turn has helped in influencing the city from its layout of the streets, right up to its monuments. An annual Kitchener-Waterloo Oktoberfest is held which is influenced by the famous Bavarian festival, which hosts over 700,000 people every year.
List of New Homes in Kitchener
New Pre-construction Homes In Kitchener And Reasons To Buy
Kitchener has been progressing towards a series of developments which has in turn helped in influencing the local authorities to be more committed towards the revitalization of its downtown core. King Street is the main focus when we talk about the downtown core of Kitchener. It is known for its abundance of restaurants, new developments and businesses. Majority of the revitalization has been centered around King Street where several new street lights have been installed along with the sidewalks being widened. It was a success which helped Kitchener bag the renowned International Community Places Award, which recognized the efforts that were put in densifying the downtown core area. This revitalization process was also done keeping a sustainable future in mind and has been termed as a Green Street by Tree Canada. After looking at the magnitude of real estate development in the city, any investor would be excited coming to this market. Post the huge success with the revitalization of the downtown core, the city has witnessed tremendous growth, which can also be reflected in the building permits around the area worth $1.2 billion. This is an ideal situation for an investor which includes a market that is emerging and has huge investments pouring in. There is no doubt about the fact that this is one of the most potential investments in all of Southern Ontario.
Employment In Kitchener
Kitchener is slowly starting to gain recognition as a tech industry centre which is mainly focussed on the Lang Tannery building, which features several values both historically and symbolically. It was acquired in the year 2007 by Cadan Inc. and has been converted ever since to become a hub for digital media companies giants such as Google Inc as its tenants. Google set up its largest R&D office in Downtown Kitchener in 2018, which has since then become the largest in Canada. The medical industry in Kitchener is also starting to boom as a major driver for the economy in the city, owing to the opening of two medical campuses recently – McMaster University Michael G. DeGroote School of Medicine and University of Waterloo School of Pharmacy. These are located well within city limits and can be accessed easily. Besides these, there are also medical centres such as Cambridge Memorial Hospital, St. Mary's General Hospital and Grand River Hospital. The establishment of these industries in Kitchener have immensely driven up employment opportunities as well as resulted in the overall economical growth of the region.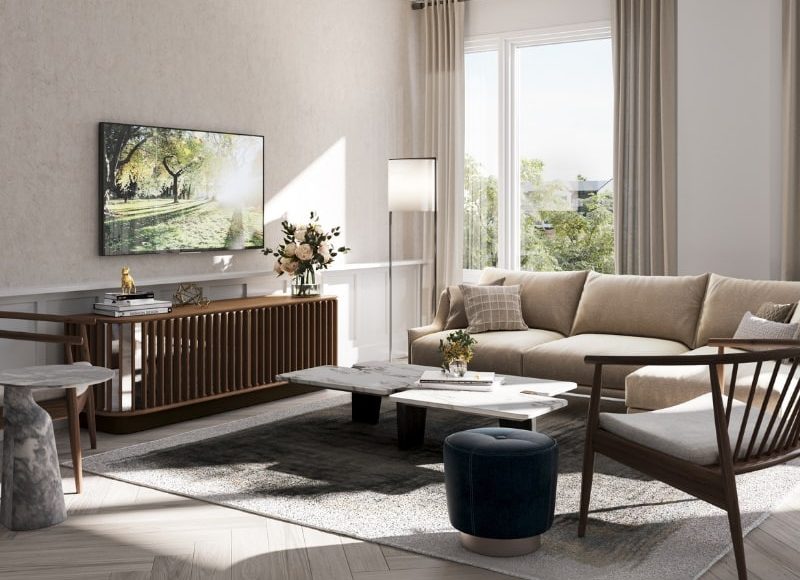 Average Prices of Homes in Kitchener
All types of homes in Kitchener come with a resale price tag of $483,275 on an average. Over the last 10 years, the rate for average resale appreciation stood at 5.5 percent. The average rental rate on the other hand stands at $1,100 for Kitchener along with an average rental appreciation rate of 4.2 percent which has been maintained for the last 10 years. The vacancy rate for Kitchener currently sits at 2.9 percent, making the demand for homes quite strong here.
Transit And Accessibility
The introduction of the ION Light Rail System is one of the best new developments in the recent years of Kitchener. This train operates between Kitchener and Waterloo, and takes passengers from one place to another within no time. It is expected that this will help in bringing about a drastic improvement in the region's public transit and also help in increasing the connectedness between Kitchener and Waterloo. There will be 19 stops initially when the rail line is ready. This route will commence from Conestoga Station in Waterloo and go on till Fairway Station in Kitchener. The Wilfrid Laurier University and University of Waterloo will also be easily accessible, which will make Kitchener a good option for students who are enrolled in these schools. At present, a rapid bus service takes passengers right up till Cambridge. This will however be replaced soon with the railway extension which is aimed for completion in 2025. The Grand River Transit also operates several bus services that help in connecting the Tri-Cities. This place is also very convenient for motorists as there are several highways that are linked to this city. The Conestoga Parkway is one such route that helps in commuting locally and also connects to the 401 Ontario Expressway. The 401 Ontario Expressway is one of the most crucial roadways in the entire North America and helps in connecting all the places in the Greater Toronto Area. Besides these options, Go Transit is also available and serves as a more extended public transit. The station is located in the heart of the city and helps in connecting to various parts of the Greater Toronto Area.