Why Invest In Bradford Real Estate?
The small, rural community of Bradford is growing quickly in the Simcoe region north of the GTA. It has seen a population increase of 30% over the 2011-2016 period, which is a far higher percentage than the provincial average of 4.6%. In Bradford, people under 40 make up the majority of the population, especially young professionals and their families. This explains why the city's average age is five full years younger than the province. The demand for pre-construction townhomes in Bradford has risen thanks to this demographic deluge, developing closer to the urban heart of Bradford to provide quick access via bus and car to its amenities and transit hubs like the GO station. Bradford is seeing an increase in economic activity as businesses from the GTA set up shop in the up and coming town, as business and employment are highly assisted by a robust transit network in Bradford that has been in place long before its exponential growth. This transit is being expanded further with the construction of a motorway to connect highways 404 and 400, which will run along the northern perimeter of the town and offer inhabitants with easy access to either. Unlike other towns that struggle with an identity crisis between rural and urban living, Bradford is able to balance its rural town aesthetic and sense of community while also providing urban amenities such as a diverse range of schools, recreation and leisure centres, and other amenities expected of a small city such as malls. The city continues to invest in improving its parks and transit infrastructure in order to attract more people, with the ultimate objective of offering all facilities and amenities required for its citizens to never feel obligated to travel to the GTA for something they can't get in town.
List of New Townhomes in Bradford
Why Buy New Pre-construction Townhomes In Bradford
The Greater Toronto Area has experienced a movement of residents from its largest urban cores to places like Bradford, which offer small-town charm while being within a comfortable commuter distance of Toronto. Bradford is preparing itself to capitalise on these demographic transitions by improving its infrastructure to facilitate the rapid construction of new commercial, industrial, and residential buildings. The town intends to encourage enterprises to relocate and entrepreneurs to establish businesses on their land, rather than merely constructing suburbs devoid of homes, forcing citizens to go to other urban regions for work. Bradford is still a work in progress in this area, but has a sound development plan in place that includes working directly with prospective investors to maximise their use of this site. A demonstration of this strategy in action is the construction of a freeway connecting the two major roads 404 and 400. As new residences are built in Bradford, businesses will be strategically situated near highways and the linking motorway, as they develop a 95-acre industrial and commercial property zone. Bradford's presence of multiple schools and numerous parks, which the town is actively developing, combine with these business objectives to create a not-so-distant future city.
Working In Bradford
Bradford's principal objective as a municipality is to encourage industrial and commercial development that is compatible with the flood of new residential constructions, allowing these new residents to live and work inside the town's boundaries. The town's economy is booming, with a varied and adaptable workforce that is continuously rising. Bradford offers a huge expanse of zoned land suitable for commercial and industrial usage to present and future company operators. The Reagans Industrial Park, located five minutes from Highway 400, is the most prominent of these property offerings, with the town granting grants and working individually with all enterprises interested in developing in this zoned area. At the moment, its two major industries employ between 2500 and 3000 people each. Construction is the largest industry in terms of employment, owing to the proliferation of residential, commercial, and industrial developments. Demand for these new homes and companies raised the number of construction jobs in the town by 50% between 2011 and 2016, and the industry will continue to thrive as a result of the influx of population and improvements to transportation infrastructure. They are followed by retail, healthcare, and lodging, with a sizable portion of the employment pie allocated to service, financial services, professional and technical services, all of which are growing at a rate of up to 50% to fulfil the demands of the town's growing population.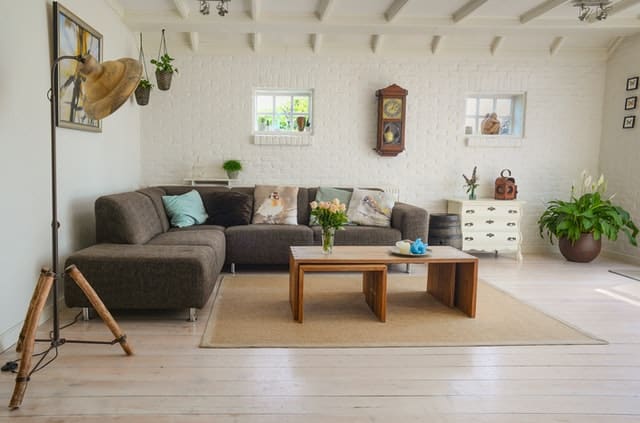 Average Prices of Townhomes in Bradford
Costs of homes have increased by 270 percent between 2016 and 2021 in the whole Simcoe region represented by the Barrie & District Association of Realtors. Bradford is the Simcoe region's closest town to the GTA, increasing its rising value even further. Pre-construction townhomes in Bradford are being developed at a lower rate than its homes, but are a staple of real estate development in the town with an average listing price of $834,000.
Transit and Accessibility in Bradford
The Town of Bradford recognises the importance of a robust transportation infrastructure in order to allow its projected growth of houses, services to support them, and companies to employ the residents who will come to occupy those homes. GO Transit exists to provide rail and bus transportation, with the train connecting the town to major metropolitan areas like Barrie and Toronto, and the GO bus bringing inhabitants to the many smaller villages that dot Ontario. These large public transit hubs also provide rapid access to a range of colleges and institutions in Simcoe and the GTA, with Barrie and Toronto boasting vibrant schools not far from those with easy access to the GO station. BWG Transit is Bradford's public transportation system, with buses connecting neighbourhoods to major hubs like the Reagans industrial park, the GO station, and a variety of other in-town locations. Finally, and most crucially, Bradford is building the 400-404 interlink expressway, which will run across the northern border of the town's urban centre, giving people quick and simple access to either major transport line.