Why Invest In Brantford Real Estate?
Brantford is a city with an established student population base, highly educated workers as a result, businesses that cater to their professional labour, all built atop an aesthetically beautiful city with its own core of hard-working locals with a pride in their city's heritage. Pre-construction Townhomes in Brantford are one of the city's staple real estate developments. People from North American and European backgrounds makeup Brantford's majority population. They have an average age of 40, but a more accurate picture is that the population is generally evenly distributed from 1 to 49, with the 50-54 bracket being the most populated. A lot of younger people come into the city as students, staying there for school and either moving on or joining the skilled workforce from employers specifically targeting them. Compared to other cities with a similar size and proximity to the Greater Toronto Area, Brantford retains a level of affordability in its real estate market that is too far gone in other cities. It has however experienced the same kind of housing price increases that other cities have between 2020-2021, increasing by about one third. For employment, the impacts of Covid-19 have had a smaller impact on job growth in Brantford than other comparable-sized cities, the city has seen a lower overall increase in unemployment. And with a vacancy rate of less than 3%, rental properties are in great demand, enabling for higher rents to be paid. For those seeking to respect past sacrifices, or celebrate more modern achievements, Brantford has monuments and memorials to both the soldiers of past wars, and the heroes of current sports. From war memorials of the Boer War and World Wars, to modern statues celebrating the city's pride in its local Hockey Player, Wayne Gretzky, and his celebration of winning the Stanley Cup.
List of New Townhomes in Brantford
New Pre-construction Townhomes In Brantford And Reasons To Buy
Investing in pre-construction townhomes in Brantford early means cashing in on high long term gains, especially for those seeking to rent out property. Brantford's population is strong and is expected to maintain a strong, double-digit percentage growth for many years to come. At over 100,000 people, it expects to reach close to double that in 25+ years. Tourism is also an increasingly valuable development for the city. For Brantford, tourism is a steadily growing money-maker. An ideal tourism spot, visitors come to enjoy its activities, museums, and publicly-available monuments and other sites. Investing in Brantford's Real Estate means opening up homes and condos to be shared by the growing student population of Brantford as the city becomes a university town, with real estate there facilitating their tenure and offering no shortage of new hands to move in and pay for single or shared accommodations. As the city's 'university town' aesthetic develops, the continued flow of students increases the city's economic worth and general demand, as young professionals join the ranks to engage in the entrepreneurship that naturally comes from the proximity to major institutions and colleges. Renters made up over a third of the city's population in 2016, and the city's growing reputation as a university town will only increase this number and the potential for rental investment gains. Additionally, top magazines including Site Selection Magazine, MoneySense, and Macleans' list the city as among the top locations for investment and quality of life, due in part to corporate investments in the city and the jobs those investments have produced.
Employment in Brantford
In comparison to the rest of the province, Brantford has a low unemployment rate of 5.7 percent as of August 2021. It peaked at around 7% during the peak of the pandemic and has been steadily declining since then. For those who live or rent in Brantford, there are a variety of jobs available, including manufacturing, television, warehouse logistics, and food and beverage. The city employs people with various levels of education, allowing its university population to engage in highly specialised work. The manufacturing centre in Brantford employs a large number of people. Ferrero is the largest employer, employing 900 people at its location. Other manufacturing employers can be found throughout Brandford, often with half or fewer employees than the chocolate producer. Other food and beverage manufacturing enterprises are also located there, with the industry employing around 2300 people across a number of businesses. It also has an advanced manufacturing industry that focuses on automotive and automation production. Because of their proximity to leading universities, these companies can tap into the fresh knowledge base of student graduates in related firms, while also building relationships with student locals to form more permanent bonds. Apotex Pharmachem is currently the largest advanced manufacturing employer. Finally, film and television have established a presence in Brantford, with an increasing number of studios choosing to film in the city for their projects. Brantford makes an effort to encourage more projects to take place on their property.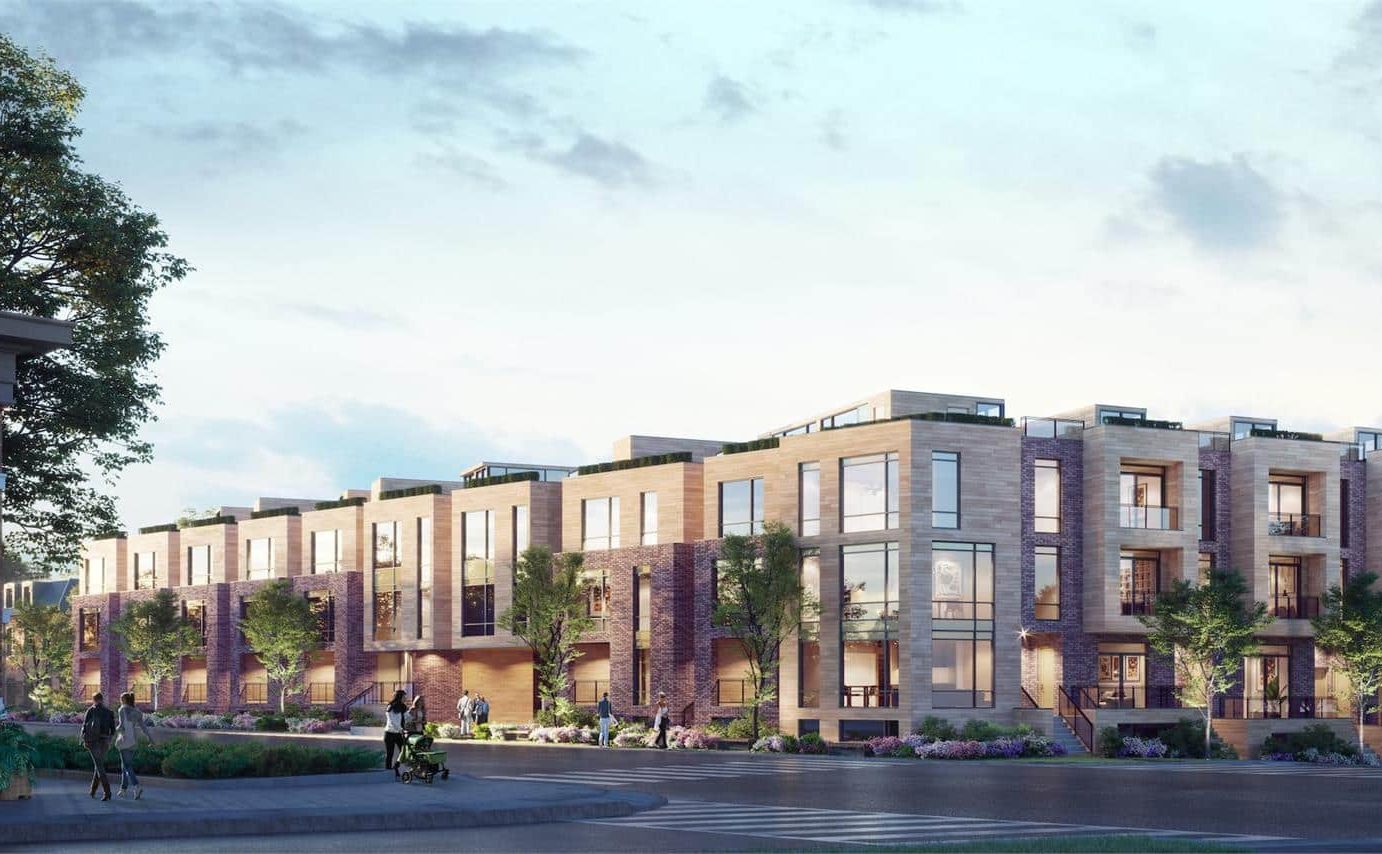 Average Prices for Townhomes in Brantford
The BRREA (Brantford Regional Real Estate Association) stated that prices for townhomes vary based on what ward of Brantford you're looking to buy property in. The average selling price for homes has increased by 33% from August 2020 to August 2021, and the number of homes sold has not changed more than 5% since that price increase. According to the BRREA, New Townhomes in Brantford make up the city's second most popular real estate developments. These pre-construction townhomes are a staple in Brantford, averaging at a listing price of $666,700 according to the CRE, which jumped close to 40% between August of 2020 and August of 2021.
Getting Around In Brantford
Brantford is close to Highway 403, which gives it easy access to other major commercial hubs. New neighbourhoods focusing on pre-construction townhomes in Brantford are built with quick access to this highway in mind. For people without access to a car, public transportation buses are available throughout the city, and lead to GO Bus lines and a VIA Rail station that provide public transportation links to Toronto and other major cities in Canada. To cut down on traffic, the city is also striving to create and upgrade walking and bicycle routes around the area. Flights can also be taken from the neighbouring Hamilton airport. It takes around an hour to drive from Niagara to Toronto via the highway, so it's doable if you work elsewhere in the city. About 40% of people who live in Brantford take less than 15 minutes to get to work, and 30% take up to or over an hour.