Why Should You Invest In Cambridge Real Estate?
Cambridge is a thriving city in the Waterloo Municipality and is also a part of the Tri-cities along with Waterloo and Kitchener. It features a perfect blend of natural elements along with urban amenities and historical monuments as icing on the cake. Cambridge was added to the Ontario province only after 1973. This was around the time when the municipalities of Preston, Galt and Hespeler were infused into one single entity. These communities have a history right from the 1700s, which is one of the reasons that there are several historical elements that can be found here. Cambridge has always been one of those cities which have been constantly transforming for the better. With a population of 136,810 in the year 2019, it is expected to have a surge of 28 percent and rise to a population of 176,000 by the year 2031. Cambridge is one of the only cities in the Waterloo Municipality that is growing at an exponential rate. The other unique thing about Cambridge is that it is positioned perfectly in the west-end in close proximity to Highway 401, which makes it easy to travel to Toronto with a simple 40 minute drive.
List of New Homes in Cambridge
Sold Out

Sold Out
New Homes In Cambridge And Reasons To Buy
One of the main advantages of owning a pre-construction home in Cambridge is that you will have access to several post-secondary educational institutions in the area. Costenga College is one such institution in the region and features over 30,000 student enrolments annually. The University of Guelph as well the University of Waterloo are also just 24 kilometers away from Cambridge and can be reached easily using various transit options available. Cambridge also offers various scenic elements that make staying here a pleasurable experience. There are many rivers that run through this city, one of them being the famous Grand River. This river runs through the city from the north right till the south and has other smaller rivers joining it at various stages. There are also other natural elements such as woodlands and lush green spaces that residents can enjoy. This is all thanks to the abundance of parks in the area along with conservation and recreational areas. The presence of these natural facilities allows residents to have outdoor activities throughout the year. One of the most unique things about Cambridge is the fact that it houses parklands that spread over 900 acres, along with natural trails of 70 kilometers, 140 sports fields, 99 parks and several golf courses. Everything that the city does is planned out first and is added to the vision that is set for the prosperity of the Cambridge community. The municipality also looks to invest in the overall growth of the city as well as its economy. Very soon investors are going to come across several opportunities to invest here and contribute to the growth of the city.
Entertainment In Cambridge
Cambridge has a lot of influence in arts and culture which can be seen in some of the aspects of this city. The municipal government along with the provincial and federal governments had collaborated together in 2013 in order to give rise to the Dunfield Theatre. This is a state-of-the-art complex that will help in promoting performing arts as well as culture, spreading over a 59,000 square foot area. It was initially built with the intention of bringing visitors here which would in turn help in enhancing the economy of the city. Cambridge also hosts a series of events all year round that keep the residents longing for more. Some of these events include Mill Race Festival, Mill Road Winter Fair, Jazz Festival, Cambridge History Festival and the famous Christmas program in Cambridge. Besides this there are also several businesses here that make the place thrive when it comes to the economy. One of the biggest companies here is the Toyota Motor Manufacturing Canada which not only enhances the economy but also helps in generating employment for thousands of residents. Some of the other corporations here include ATS Automation Tooling Systems, Frito-Lay Canada, Rockwell Automation and Loblaw Company Limited.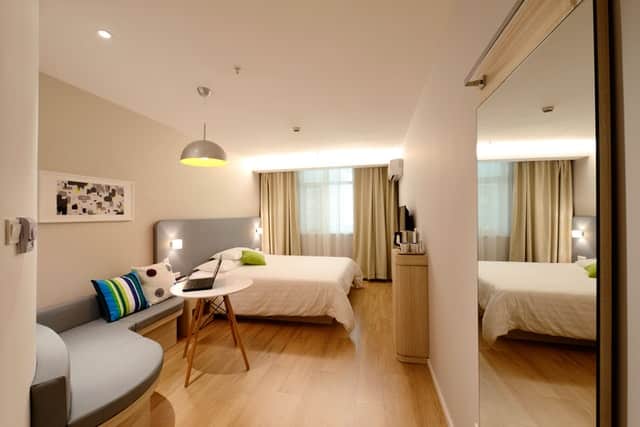 Average Prices for Homes In Cambridge
All types of homes in Cambridge come with an average resale price tag of $524,000, which experiences a yearly increase of 17 percent. The average rate for rent in Cambridge however is currently at $1,163 which is besides the rate of rental appreciation at 2.2 percent annually. Cambridge happens to be the 3rd fastest growing city among the Tri-cities, besides being the 2nd fastest selling as well as the 2nd most expensive.
Transit And Accessibility
Residents of Cambridge have access to the Grand River Transit which runs through the city. Another exciting project coming up for this city is the Stage 1 for the ION LIght Rail Transit which will help commuters to reach their destination in no time. This train service helps to connect Waterloo and Kitchener, thereby making it easy and convenient to reach various landmarks throughout the tri-cities which include the Wilfrid Laurier University and the University of Waterloo. With Stage 1 already in place, Stage 2 of the LRT is being developed. Once completed, this will extend its routes to Cambridge, thereby allowing commuters to travel effortlessly throughout the tri-cities. Not only will this extension help in reducing traffic congestion, but it will help commuters reach their destination in no time while being a reliable mode of transportation. Cambridge also features several arterial routes which make it easy and convenient to get around in a car or public transport. Highway 24 and Highway 8 both traverse through the city and create an x-shape intersection that makes it convenient to travel in all directions. Thanks to the presence of these routes, commuters can now travel to places like Kitchener, Waterloo and Guelph within no time. Highway 401 is also a convenient route as it passes through Cambridge and can help residents get to downtown Toronto in less than 40 minutes.