Investing in Bowmanville Real Estate
Bowmanville combines a beautiful lakefront country lifestyle with metropolitan conveniences, a culturally diverse downtown, and easy access to larger cities. It is one among the communities in the Durham region that has seen an influx of new population and investment. It has various walking trails, many of which are located in conservation areas or alongside fish-filled waterways. It hosts multiple festivals throughout the year, lending the community a vibrant personality, and numerous downtown businesses cater to a diverse range of interests. It's charming, like going back in time, yet rapidly developing, rewarding early investment. While large box stores are present, one can obtain whatever they require by strolling down Main Street's little shops. It has a storied past that is reflected in its stores, community activities, and municipal history. Three-quarters of the town's people are of European ancestry, with Canadian and American influences. 60% of them are married or in a common law relationship. The majority of residents live in separate houses, with around half of them occupied by families with children. The town will soon see a significant expansion of the 407, the addition of a go train, and the construction of numerous modern preconstruction residences. Invest early, as all of these things are still in their infancy, resulting in a lower entry cost for those in the know. Investing in new Bowmanville real estate, whether as an investment or a personal residence, is a wise financial and life decision. It is located 45 minutes east of Toronto. Highways 401 and 407 are only a 5-minute drive from the city's residential areas. The GO train connection is scheduled to be completed by the end of 2021, with GO bus service providing public transportation to surrounding cities.
List of New Condos in Bowmanville
Why Should You Invest in Bowmanville's Real Estate Market?
Bowmanville real estate is reasonably priced for investors looking to acquire prime land for clients. Whether you're an investor looking to profit from the town's rapid expansion or a would-be resident looking for a reasonable entry price for a home in this lovely town with your family, Bowmanville is an excellent area to buy real estate. The two primary reasons to invest in Bowmanville's real estate market are the town's proximity to major transit, notably the nearly-completed GO Train line, and the injection of money that is upgrading the town's infrastructure and introducing new businesses and expansion. Out-of-town investments are widening the highway that connects present residents to the city for employment, resulting in a smoother commute, as well as establishing a GO Train station in the town, allowing residents to easily access all major urban centres connected to the GO Line. Additionally, the town is undergoing a beautification process that will include new brick sidewalks and vintage lighting to complement the town's 'history' appearance. This downtown district is home to a variety of businesses offering anything from heritage items to fashionable clothing and delicious meals. This region frequently fills up during the five major festivals held throughout the year—from the Summer Maple Festival to the Fall Apple Festival to the Winter Moonlight Magic Festival. Bowmanville is the #1 neighbourhood in the Durham Region to purchase new real estate, according to MoneySense Magazine. It is located 75 kilometres east of Toronto and is surrounded on one side by fertile agricultural areas and on the other by Lake Ontario. Summers are hot and humid, while winters are pleasant. Although the neighbourhood is more expensive than some others, this is largely owing to the city's proximity to employment prospects via transit, which is certain to increase in value as the GO rail grows. In comparison to the GTA, purchasing a home in Bowmanville is roughly 40% less expensive.
Employment in Bowmanville
Living in Bowmanville is economical, which means that a resident can own a larger property than they might elsewhere in the greater Toronto area while still staying within their budget. For many, work opportunities exist further afield in other major areas such as Oshawa, Toronto, or any other point along the GTA. With this in mind, over half of the population commutes to work in less than a half hour, and the building of the GO train will boost the employment prospects available to Bowmanville inhabitants. As of 2015, these residents earned an average of $41,133 per year, with a household median income of $91,193. By and large, the town has extremely low unemployment and vacancy rates when compared to the provincial average. Residents are also highly educated, having a significantly greater rate of college degrees than the national average. Retail is divided into various local businesses that fill the city's core and larger retailers that service the city's new and developing neighbourhoods, such as Walmart. Toyota Canada has a manufacturing presence in the town and is establishing a new parts distribution facility. Toyota Canada is also contributing to the development of the local community by supporting new nature trails, such as the Toyota Trail.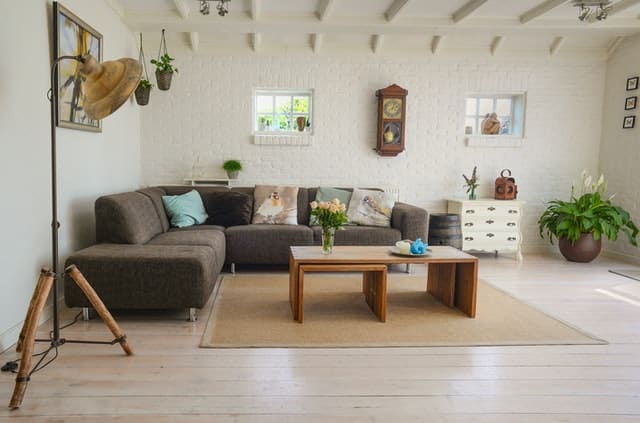 Average Prices For Condos in Bowmanville
Despite its small town nature, there are indeed pre-construction Condos in Bowmanville. In the last year, 140 Apartment Condos alone have been listed, with the expectation that development of new Condos in Bowmanville will increase as the GO Train expansion is completed. Right now, the average cost for a new Condo in Bowmanville is $507,942. Condo Townhomes can cost up to $743,575.
Accessibility And Transit
It is fundamentally a commuter town, with the majority of residents driving to larger cities such as Oshawa and Toronto—and eventually using the train. Along with the establishment of a GO Train stop in Bowmanville, highway 407 is being expanded to ease traffic flow by adding an additional lane on either end of the roadway that connects the city to Bowmanville residents. Bowmanville's GO Train expansion will allow residents to travel longer distances and to more metropolitan centres in less time and with less fuss than highway driving and city parking. Within town bounds, Bowmanville operates its own bus service, which connects inhabitants from more remote residential districts to the town's vibrant centre, as well as to other retailers and various parks. Bowmanville is already close to the GTA, and the train line will provide inhabitants with a commute time comparable to those in the more expensive region.