Why Should You Invest in Markham Real Estate?
The City of Markham is located in the regional municipality of York, north of the Greater Toronto Area. Markham is considered the Silicon Valley of the North and is Canada's High-Tech Capital. This area has seen growth in the high-tech industry over the past few years. A number of highways connect Markham to downtown Toronto, allowing easy access to the city. Markham has a population of over 351,000 and is highly diverse, with 70% identifying with visible minorities. With a growing population, Fortune 500 companies begin to establish themselves and create jobs in the region. Markham's Downtown will be transformed into one of GTA's most sought-after areas with new office buildings and commercial buildings mixed with luxury condos and townhomes. In this city, you will find a variety of facilities, many housing options, and excellent educational opportunities. There have been new townhome developments in Markham, among other developments, due to the growing population. There are many shopping options, public transportation, career opportunities, and city services that are easily accessible from Markham. Markham is easily accessible to other parts of the GTA by Highway 7, Highway 404, and Highway 407, and downtown Toronto is about a 30-minute drive away. Residents have access to excellent transit services provided by Viva Transit, York Region Transit, the TTC, and GO Transit. New townhome developments in Markham can be found in many different neighbourhoods, with many amenities to choose from.
Why Buy Pre-Construction Townhomes in Markham
The City of Markham has the seventh-largest population in Ontario. To help make the city grow and turn it into a liveable place, four main areas have been focused on. The city's goal is to create neighbourhoods that are safe, secure, and sustainable, financial and resource resources, and high-quality services. For housing, education, and careers, the city offers a variety of options. In 2023, the York University Markham Centre Campus is anticipated to open in Markham. The City of Markham and York University are partnering to establish this project, which will initially enroll 4,200 students. Near the intersection of Highway 404 and Highway 7 is the Seneca College Markham Campus, where full-time and part-time programs are available, with a focus on business, finance, and IT programs. Through the York Region District School Board and the York Catholic District School Board, as well as private institutions, Markham offers elementary and secondary education. A variety of attractions, dining options, arts and culture, parks, trails, and shopping options can be found in Markham. It hosts several cultural events, such as Taste of Asia and Night it Up, that allow Markham to promote the diversity of its cultures. With a pre-construction townhouse in Markham, residents have access to an excellent range of amenities, including shopping malls and parks. However, despite being predominantly an urban area, Markham has taken steps to preserve its natural surroundings. A few of the best places to enjoy nature are Milne Dam Conservation Park, Milliken Mills Park, and Bob Hunter Memorial Park.
Markham Employment
New townhomes in Markham are in the midst of an award-winning business community with over 10,840 places of business throughout the city and one of the strongest economies in Ontario. About 1,500 technology and life science companies, and 240 foreign companies, are located in the city. Markham has a population of 351,000 people, with 63.3% in the labour force, and around 160,000 people are employed. Currently, Markham has a 7.3% unemployment rate, which is below the national average. There are five main industries in Markham, which include FIRE (finance, insurance, real estate), retail, manufacturing, and healthcare and social assistance. Markham has an average total household income of $45,184, which is less than the provincial average of $47,915 and the national average of $47,487. Markham is home to many top employers including, Allstate Insurance, Homelife Landmark Realty Inc., Enercare Home Services, Markham Stouffville Hospital, CGI Information Systems, and Torce Financial Group.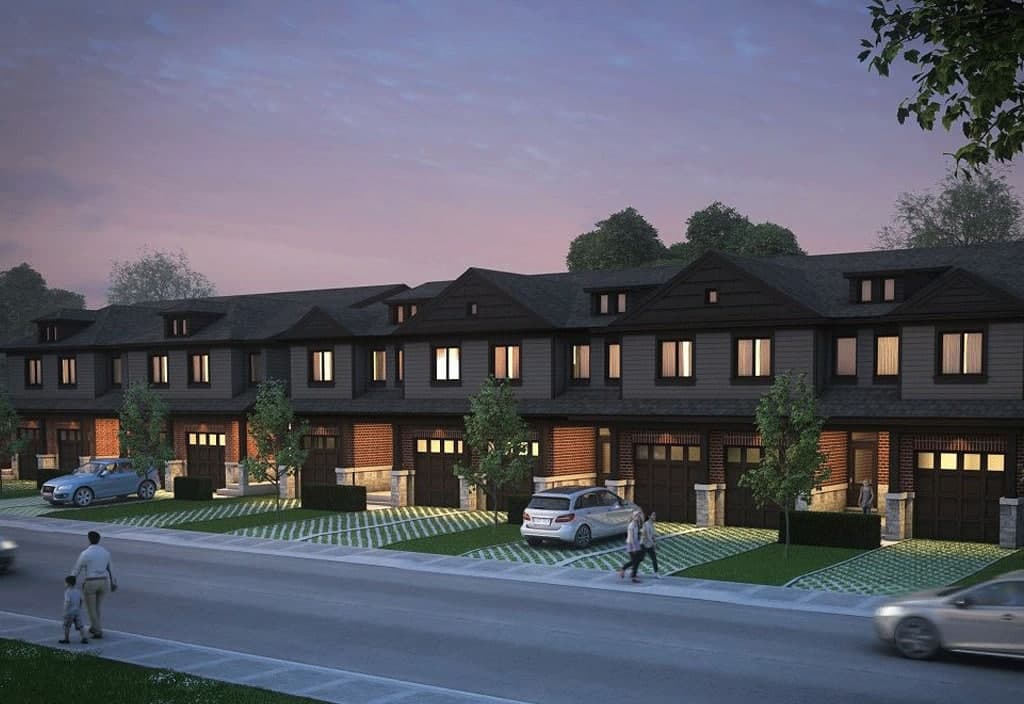 Average Prices for Townhomes in Markham
TREB data indicates the average price of all homes in Markham this year, including new townhomes, is $1,259,516. In the York Region, the average townhome costs $1,036,692. Townhouses in the York Region are more expensive than those in any of the Greater Toronto Area's regions, which average $949,983. Markham's average listing price for a townhouse in 2021 was $1,109,251, and it spent an average of 14 days on the market. In Markham, townhome prices are higher than in the rest of the York Region and Greater Toronto Area. For townhomes, the benchmark price is $795,600, a change of 25.02% from last year.
Getting Around Markham
York Region Transit (YRT) provides transit services to all of the York regions, including Markham. Residents can also commute using the Toronto Transit Commission (TTC), GO Transit, and Viva Transit. PRESTO cards are accepted by all public transportation services in Markham, allowing easy travel between all transit providers. The YRT offers many routes, including the Viva route, local routes, and school routes. Residents who need accessible travel options can also take advantage of the mobility services, making travel more convenient. Viva Transit's Purple Line runs along Highway 7 from east to west of Markham, making 25 stops. TTC routes 102D (Markham Road), 68B (Warden), 17A (Birchmount), 160 (Bathurst North), and 129A (McCowan North) serve Markham, offering easy access between Toronto and Markham. Residents of Markham can use GO Transit's Unionville GO and Langstaff GO stations to travel throughout the Greater Toronto Area. Residents who purchase a new townhome in Markham will have easy access to the many transit options available in the city, so they can easily explore the city and the Greater Toronto Area.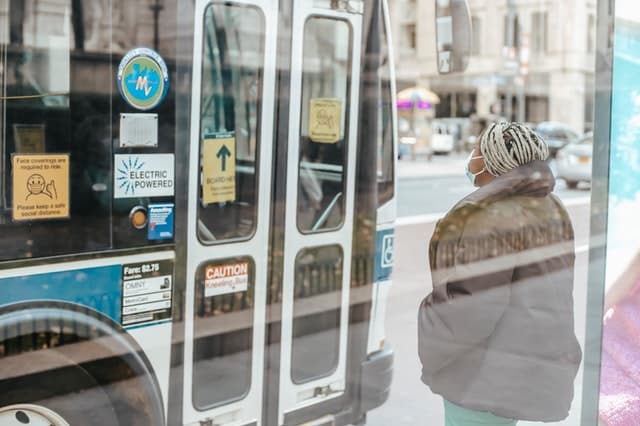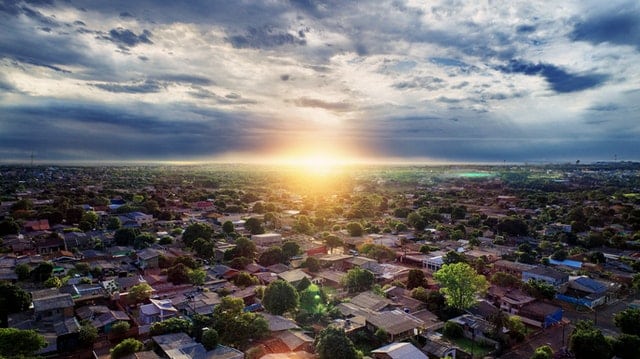 Markham Neighbourhoods
The city of Markham has many diverse and unique neighbourhoods. There are many new townhome developments in Markham neighbourhoods like Wismer, Cathedraltown, Unionville, Angus Glen, and Box Grove. At the northeast end of Markham, you'll find Wismer, a family-friendly neighbourhood. There are safe streets in Wismer, lots of open space, and good schools for children. Wismer's subdivisions feature detached and semi-detached single-family homes with large front and back yards. In Wilmer Park, the neighbourhood's green area, residents have access to baseball diamonds, soccer fields, tennis courts, and golf courses. Cathedraltown is a master-planned community in the northwest area of Markham, which features a mix of homes, from boutique townhomes to mid-rise condos. Cathedraltown is located directly east of Highway 404, which makes it easy for residents to access other highways in the 400-series. There are many townhomes in Cathedraltown that feature easy access to public transportation, green spaces, and two local shopping centers. Markham's Unionville neighbourhood is located in the heart of the city and offers a variety of amenities, including shopping, parks, and schools. CF Markville shopping mall is one of many shopping centres available in Unionville. The location of Unionville also offers easy access to highways and public transportation. On Highway 7 in Unionville, residents have easy access to highway 404 and Viva Transit's purple line if they want to travel throughout the city as well as the York Region. Residents can spend some time outdoors at Toogood Pond Park or Austin Drive Park in Unionville. The picturesque neighbourhood of Angus Glen is located north of Unionville. Throughout the neighbourhood are older and newly constructed townhomes, detached houses, and semi-detached houses. Residents of the neighbourhood can enjoy the amenities available at the brand-new Angus Glen Community Centre. The new community centre has two NHL-sized arenas with a seating capacity of 450, a swimming pool, and a gymnasium. On the border of Markham and Toronto, Box Grove is another neighbourhood to consider when searching for a new townhome in Markham. Most of the homes in the neighbourhood are newly developed detached homes and townhomes. Residents can make use of the facilities at two nearby community centres, the Box Grove Community Centre and the Rouge River Community Centre. These are the neighbourhoods to consider when searching for a new townhome in Markham.