Investing in Etobicoke Real Estate Market
Etobicoke is a district of Toronto, Ontario, and is situated between Toronto and Mississauga. It is located on the shore of Lake Ontario, with the Humber River running through the east side of it. Even as the area becomes increasingly urban, Etobicoke has maintained its green spaces and waterfront parks. The population of this city is over 360,000, all from different backgrounds, which makes it a diverse city. As part of Toronto, Etobicoke is a city with a diverse population. Most households consist of couples without children, and the largest age group is 25-44 years old. The most common type of dwelling in the city is a high-rise condominium, while single-family homes are the second most common, followed by mid-to-low rise condos. As more people move to the city, the selection of new townhomes in Etobicoke is becoming plentiful. Etobicoke is also conveniently located near major economic hubs such as Toronto and Mississauga, where job opportunities are abundant within 30 minutes. The 400-series of highways, the Gardiner Expressway, and the QEW make it easy for residents and visitors to travel in the city and around the Greater Toronto Area. Transit services are also offered by the Toronto Transit Commission (TTC) and GO Transit. Residents of the city have access to a variety of facilities, amenities, and attractions. There are many recreation facilities available for public use, including the Etobicoke Olympium, the Thistletown Community Center, and the Centennial Recreation Centre. Elderly and senior citizens in the city are offered a variety of services, including ESS Support Services. Numerous parks and outdoor attractions are available in the city, including Humber Bay Parks, Colonel Samuel Smith Park, Humber Arboretum, and Marie Curtis Park.
List of New Townhomes in Etobicoke
New Townhomes in Etobicoke & Reasons to Buy
The prime location of Etobicoke makes it a favourable place to invest in a new townhouse. From freehold townhomes to stacked townhomes, Etobicoke has a variety of townhome options. The area offers many possibilities for real estate investments, career growth, and educational opportunities. A variety of developments have been built in the city, from suburban houses to high-rise condominiums. A new townhome in Etobicoke gives residents access to diverse work sectors and educational opportunities. The top occupations in Etobicoke include business and finance, management, trade and equipment operations, and education, law and government. Etobicoke is also located near Toronto and Mississauga, both of which have a variety of employment opportunities. Etobicoke residents are also within reach of various post-secondary institutions in the Greater Toronto Area. The Lakeshore Campus of Humber College, the University of Toronto's St. George Campus, and Ryerson University are just a short drive from Etobicoke. Etobicoke is served by the Toronto District School Board and the Toronto Catholic District School Board. As part of the Greater Golden Horseshoe, Etobicoke is part of the Places to Grow Act. As part of the Greater Golden Horseshoe Growth Plan, a variety of initiatives are designed to increase housing supply, create jobs, and enhance community development to improve the quality of life for residents.
Jobs in Etobicoke
With 64% of the population having a post-secondary education, Etobicoke's workforce is well-educated. In Etobicoke, most jobs are sales, service, business, finance, management, education, and trades. Some of Etobicoke's top industries include health care, retail trade, finance and insurance, and educational services. Toronto is home to many notable employers, including Bell, BMO, Magna International, Toronto District School Board, Toronto Transit Commission, and TD Bank. As part of the City of Toronto, the location of Etobicoke allows easy access to a variety of career opportunities.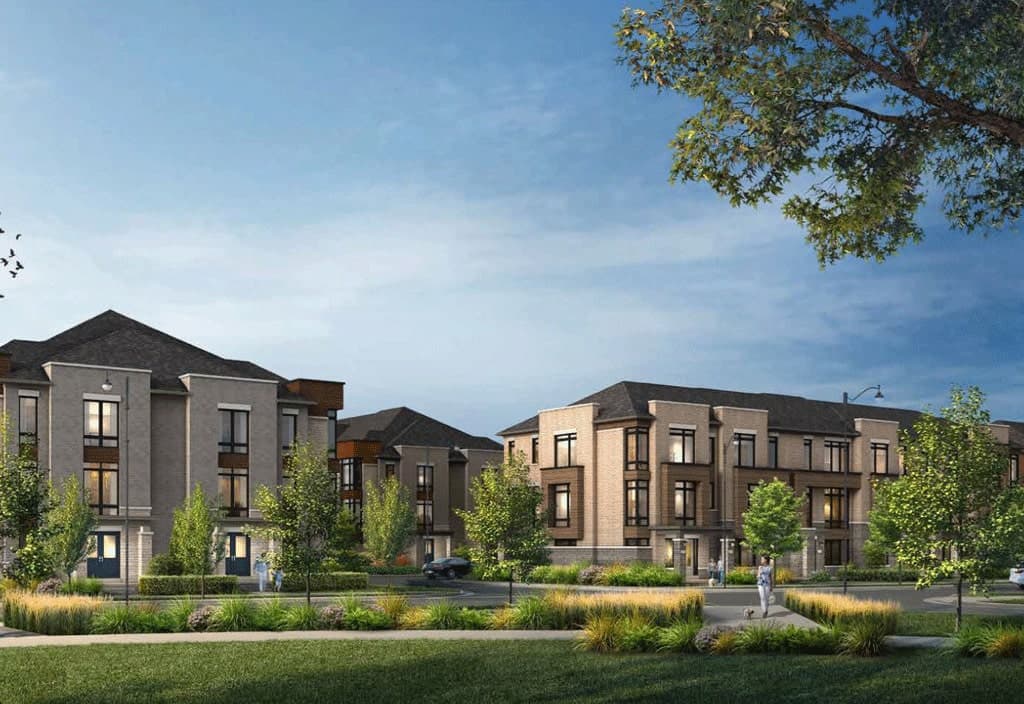 Average Townhome Price for Etobicoke in 2021
According to TREB data, the average price of all homes in Etobicoke (Toronto West), including new townhomes, is $1,073,104. In the City of Toronto, a townhome costs $1,226,639 on average. A townhome in the City of Toronto costs more than the average price across all regions in the Greater Toronto Area, which is $949,983. In 2021, the average listing price of a townhouse in Etobicoke was $1,178,229 and remained on the market for an average of 11 days. Etobicoke has a lower price for townhomes compared to the average price for the City of Toronto. Etobicoke, however, has higher prices than other parts of the Greater Toronto Area. The benchmark townhome price is $783,900, a change of 12.45% from last year.
Transit and Accessibility in Etobicoke
New townhomes in Etobicoke offer easy access to many transit options as well as proximity to highways. In the city, transit is provided by the Toronto Transit Commission (TTC) and GO Transit. There are various GO Transit stops in Etobicoke, including Kipling, Mimico, and Etobicoke North. Union GO Station, which is just a few stops from these lines, provides direct service into Downtown Toronto. The Toronto Transit Commission's Line 2 provides commuters with another option for travelling to Downtown Toronto by subway. In less than 30 minutes, residents can arrive at Downtown Toronto by taking the TTC Subway from Kipling, Islington, or Royal York Stations. Additionally, Etobicoke has many bus lines and streetcar routes operated by the TTC. The TTC also offers wheelchair-accessible services and community buses to residents of Etobicoke. Wheel-Trans is available 24 hours a day, seven days a week, and customers are required to schedule trips either online or by phone. The TTC has implemented barrier-free technology on all its vehicles. To make it easier for those who require assistance to board streetcars or buses, TTC vehicles are equipped with ramps and kneeling features. In addition, TTC vehicles feature Priority Seating, where the elderly, wheelchair users and pregnant women take advantage of designated seats. Passengers taking the 900 Airport Express bus route can reach Pearson International Airport approximately in 10 minutes from Kipling Station. To get to other parts of the GTA by car, residents have three options, the Queen Elizabeth Way, Gardiner Expressway, or Highway, which connects to Highway 401.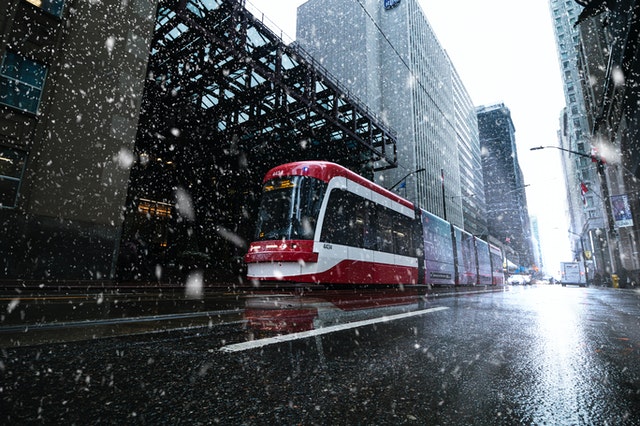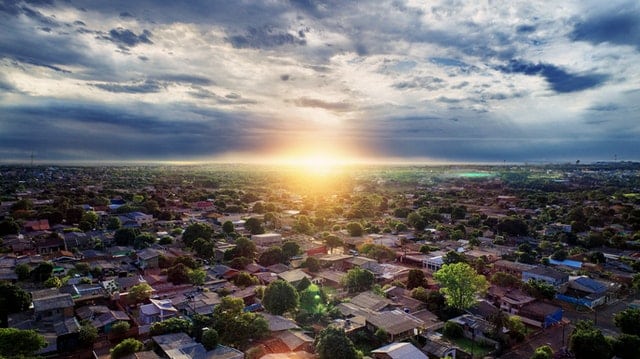 Neighbourhoods in Etobicoke
In Etobicoke, there are over 20 diverse neighbourhoods, each of which has its unique set of features. If you are searching for a new townhome in Etobicoke, look at the neighbourhoods of Mimico, New Toronto, Richview, Queensway, and Islington City Center. The neighbourhood of Mimico is located at the southern end of Etobicoke along Lake Ontario. Mimico has many green spaces, waterfront parks, and trails. Residents needing to travel to Toronto can take GO Transit at Mimico GO station or travel on the Gardiner Expressway or Highway 427. Mimico features several newly developed townhomes, detached homes and condominiums. Residents of Mimico can enjoy local shops and restaurants along the waterfront, as well as a waterfront trail where they can bike or walk. New Toronto is located west of Mimico and shares many of the same features as its neighbour. New Toronto is home to many lakefront parks and provides an easy commute to Downtown Toronto. There are several waterfront parks in the area, such as Colonel Samuel Smith Park, Rotary Peace Park, and Prince of Wales Park. Residents can either ride the train at Lakeshore GO, take the 501 Streetcar or drive to Toronto by using Highway 427 or Gardiner Expressway. The neighbourhood of Richview is in central Etobicoke. It is a very diverse neighbourhood in which people come from a variety of backgrounds. Richview has many shopping centers, schools, parks, and public transportation lines available to its residents. Many shopping options are available in Richview's commercial areas. There are also 11 schools in Richview, ranging from public schools to Catholic schools and French-language schools. Residents can enjoy the area's six parks, such as Richview Park and Wincott Park. If you are looking for new townhouses in Etobicoke, Queensway is a great neighbourhood to consider. With its convenient location, Queensway residents can reach downtown Toronto within 20 minutes by taking the Gardiner Expressway or Line 2 (Bloor-Danforth) of the TTC. Queensway residents can enjoy the outdoors in nearby parks like South Humber Park or Jeff Healey Park. In the Queensway area, there are eight schools operated by the Toronto Catholic District School Board and the Toronto District School Board. There are many options for new townhomes in Etobicoke within the vicinity of Islington City Centre, as it's close to shopping, public transit, highways, and green spaces. With easy access to Highway 427, the QEW, and the Gardiner Expressway, Islington City Centre is ideal for commuters. Several shopping centers can be found in the area, such as the CF Sherway Gardens, SmartCentres Etobicoke, and Kipling-Queensway Mall. Besides the TTC stations Islington and Kipling, the neighbourhood is also served by a GO station, Kipling, which permits travellers to travel through Etobicoke and Toronto with ease. The benefits of investing in a new townhome in Etobicoke include easy access to public transit, recreational activities, schools, and employment opportunities.