Investing In The Waterloo Real Estate Market
Waterloo is one of the few cities in the Southern Ontario region that possesses the best potential when it comes to the real estate market. Often regarded as a 'University Town', the city of Waterloo is home to numerous post-secondary educational institutes including The University of Waterloo, Wilfrid University and Conestoga College. International companies have already started to see the potential here thanks to the abundance of bright, young and talented minds that attend these universities. Several companies have set up their base here, opening the door to multiple employment opportunities. Waterloo is also one of the three cities along with Cambride and Kitchener which collectively form the Tri-Cities, also known as the Waterloo Region. Leaving proximity aside, these three cities also share a common public transit system that ties them together. This may be hard to believe but Waterloo has a much faster rate of growth as compared to Toronto at 6.25% over a period of 5 years. This growth has not been left unnoticed as several developers have already grabbed the opportunity with new developments coming up all across Waterloo. The proposed development also includes Uptown Waterloo, which is one of the designated Urban Growth Centres. During the years 2012 to 2017, the total tech employment in the Waterloo Region had grown by 29 percent, which is quite impressive compared to other regions within the state.
List of New Townhomes in Waterloo
Pre-construction Townhomes In Waterloo And Reasons To Buy
The real estate market in Waterloo has seen several improvements over the last couple of years, mainly owing to some of the major developments coming up in the area. Waterloo has always been known for the abundance of educational institutes including high-ranking schools, colleges and universities. This in turn has driven several companies to set up their industries here, generating thousands of job opportunities. In most cases, the universities themselves happen to be the employers besides giants such as lackBerry, Manulife Financial and Sun Life Financial. This city also has a large number of post secondary graduates which seem to be attracting big companies such as Intel, Shopify and Google to invest. These giant tech companies have already started to take advantage of the brilliant minds present here and have established research and development units within the city of Waterloo. What makes this place great for investors is the presence of both educational institutes and employment opportunities. One of the major reasons why investors look out for students is the fact that they are not the type to buy a place of their own, rather opt for renting something within close proximity to their campus. Thousands of students enroll every year and this is where new investment condos start turning lucrative. The post secondary education present here also looks to ensure that these tech industries continue to have their interests kept in the research and development offices in the city, that can further attract more companies, leading to the generation of more jobs in the city. Most young professionals prefer renting a place rather than buying their own, and this is where investment condos also come in handy. With the present rate of development, Waterloo will soon be regarded as Southern Ontario's city of the future, and getting a condo for yourself now is the best time to do so, before the market rates get soaring!
Education In Waterloo
Waterloo is home to two major universities – The University of Waterloo and Wilfrid University. The University of Waterloo is the bigger of the two and features an annual enrollment of 35,000 students. It is a public research university and has been regularly ranked as Canada's most innovative university. This honour has been awarded to the University of Waterloo by Macleans magazine for the last 25 years in a row. Their engineering program is regarded as one of the best in the world and is known all over. Wilfrid University on the other hand has a smaller student body with an annual enrollment of about 20,000 students. This university has been famous over the years for its courses in video game design and business programs. The Conestoga College is also another place that students in Waterloo can check out. It features an annual program of about 20,000 students and is located towards the Kitchener-end of Kitchener-Waterloo. The programs here focus on business management, computer technology and system engineering. The presence of the universities is something that an investor can take advantage of when it comes to the real estate market as there is massive potential in terms of students and working professionals who are looking for accommodations within close proximity to their educational institutions as well as employers.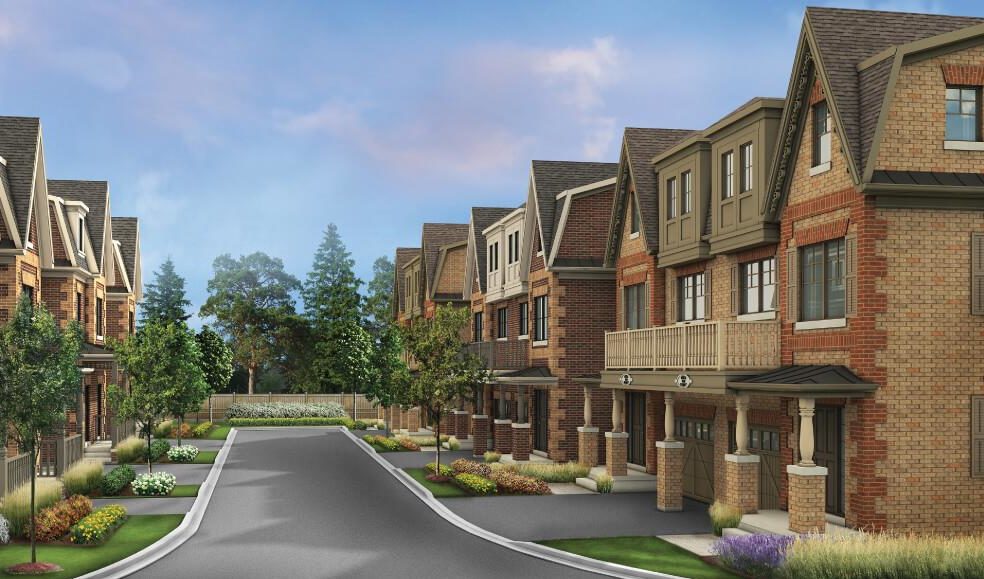 Average Prices Of Townhomes In Waterloo
Townhomes as well as other types of houses in Waterloo come with a price tag of about $483,275. This is also inclusive of a resale appreciation rate of 5.5 percent which has been constant for the last 10 years. The average rental rate for Waterloo on the other hand is presently at $1,100, which is in addition to a rental rate appreciation rate of 4.2 percent for the past 10 years in a row. The vacancy rate currently is at 2.9 percent which makes the demand for condos strong here. Townhomes are ideal for investing here in Waterloo owing to the presence of several educational institutions. Often regarded as 'University Town', there are thousands of off-campus students here that are in constant search of places to rent out that are in close proximity to these campuses. Investing here is a lucrative option as there you will never run out of tenants to choose from.
Transit And Accessibility In Waterloo
Waterloo has one of the best transit systems in the Ontario region. It is very convenient to travel throughout Waterloo as well as the 'Tri-Cities' which is formed along with Cambrideg and Kitchener. King Street serves as one of the main thoroughfares and is the main one for the region as it bisects all the three cities. Motorists can use this road to travel from Uptown Waterloo in the north, right up till Concession Road to the south in Cambridge. The city of Waterloo is also adjacent to Highway 401 in Ontario. This is a convenient route and is considered a major highway as it covers the whole of Southern Ontario while connecting some of the most important economies together in Canada. Highway 401 is also regarded as one of North America's busiest highways. Besides the major highways and routes, this area also features excellent public transit. The Grand River Transit is famous here and is a single public transit service that is shared by the Tri-Cities. This name was derived from the river that these three cities share. Buses available at the Great River Transit are capable of transporting commuters throughout their individual communities, besides being able to take them from city to city. One can travel from Waterloo to Cambridge without ever having the need to transfer. The region is also about to experience a major upgrade in the public transit service as the ION rapid transit network is about to be introduced, whose route is mostly likely to follow the path of King Street. This is intended to replace the iXpress bus system that offers direct routes to some of the more disconnected parts of town. As per the plan, the first phase will connect northern Waterloo with that of southern Kitchener, while the second phase will also have Cambridge in the loop. Not only will this increased service bring about convenience in commuting, but will also help in uniting the Tri-Cities further, thereby creating a new thriving urban centre. These stops are also an ideal destination if you are looking for a good location in the city. The new 19-km LRT system, also known as the ION Rapid Transit, is currently going through its final stages of testing and will be in operation very soon.