Welland's Real Estate Market
Welland is a thriving centre for innovative manufacturing and transportation logistics. It's a town where ocean-going vessels, freight trains, and trucks bring goods in and out of Canada, with commodities made in its own workshops put onto those ships. It is, nonetheless, far from being a desolate industrial landscape. Rather, it is surrounded by a plethora of canals as well as vast swaths of greenspace and forest trails, all of which contribute to the city's aesthetic splendour. With wineries, cycling trails, orchards, and strawberry farms dotting the landscape, the city offers a diverse range of industries and lifestyles to newcomers at reasonably priced prices. Welland is the third most populous city in Niagara, behind Niagara Falls and St. Catharines, and is only a short drive away from both. Although Niagara Falls and St. Catharines are more expensive, Welland is seeing rapid population growth and real estate development. The 25-44 year age group is by far the most populous in Welland, with an average age of 44 years. As of 2015, their median household income was $61,750, with an increasing percentage of the population having a college or university education, attributable to the presence of Niagara College and Brock University campuses in or close proximity to the city. About 22% of the population occupy new Condos, making preconstruction condos in Welland its second most popular real estate market. Its residents are fit and happy, thanks to a wide range of recreational and sporting options, including major sports complexes, extensive biking routes, and numerous creeks and rivers for boating and swimming.
List of New Condos in Welland
Reasons to Invest into New Condos in Welland
Welland is a well-established city in the heart of a significant goods-and-services transit network between Canada and the United States. It boasts a broad economy of industries that are thriving despite the global economic downturn, and it is a magnet for entrepreneurs interested in international trade. It is close to large schools with programmes tailored to these industries, and preconstruction Condos in Welland are affordable, with highways connecting inhabitants to nearby cities in a short amount of time. Welland has a sizable population, with approximately 52,000 people living in the region. The city was named after the Welland Canal and River, which served as popular and active waterways for trade, industry, and recreation as well as recreation and leisure. It is located near the United States' border, and its waterways connect it to Lake Eyrie, which Canada shares with the United States. All of this easy access to transportation, as well as its role as a middleman for US-Canada trade, have resulted in strong and dependable sectors for producing goods and managing the logistics of getting them from one location to another. Welland is a good site to pick up real estate for investors betting on additional expansion and urbanisation of the area between Toronto and Buffallo, given the Go Train's planned expansions toward Niagara Falls and its location in between the densely populated US Border and the Greater Toronto Area.
Employment in Welland
Welland has a thriving economy as a result of its strategic position, which benefits a variety of businesses. It has a significant workforce in advanced manufacturing—precision machining, metal forming, and ship building—as it is the geographical hub of the Niagara region's supply chain network. It contains offices dedicated to aiding the logistics behind the transportation of commodities on the logistical side of this 'port town' business. Because of its closeness to Niagara College and the universities of Waterloo, Windsor, and McMaster, which all have advanced automotive research centres, a considerable portion of its population is college educated. Big box shops like Canadian Tire, as well as health care services, are the most important employers in Welland, as they are in many other cities and towns. Manufacturing, transportation and warehousing, and construction, on the other hand, are strong industry. As a result, Welland not only has excellent job prospects for college and university educated citizens looking to integrate themselves into the city's entrepreneurial spirit, but it also has close access to three other major urban centres, including Buffalo, which is directly next door.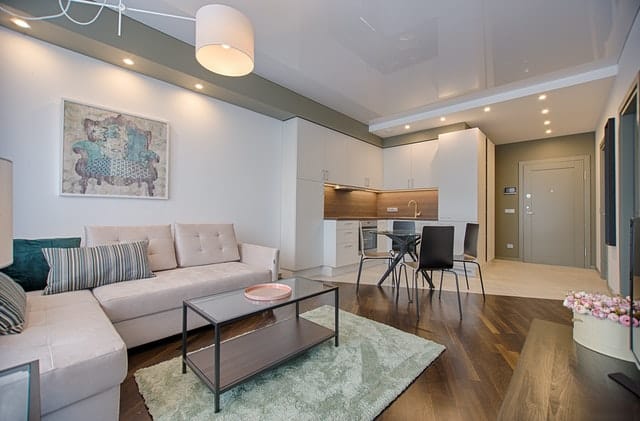 Average Prices for New Condos In Welland
Between 2020 and 2021, Welland has not seen a large decline in new listings like other cities– namely Niagara Falls and St. Catharines, has seen. Even amid a decline of new listings Ontario-wide the city remains industrials in its development and sale of new homes in Welland. Like the area, however, its real estate prices have increased from a HPI Benchmark price from $396,100 to $526,700.
Transit And Accessibility
The city of Welland is named after a canal and river that run through it. The Welland Canal and River connect Lake Ontario and Lake Eyrie, which are shared waters between the two countries, and serve as the principal entry point for US freshwater shipping to Canada. There are also important railway connections to the rest of the United States and Canada, as well as a local airport. Welland is a half-hour drive from St. Catharines, Niagara Falls, and Buffalo, New York in the United States, and a one-hour drive from the centre of Hamilton or Burlington along the Queen Elizabeth Way expressway. On the industrial side, it boasts a port that can load ocean-going ships, as well as important industrial railway lines. However, there is no passenger train that allows locals to quickly go to the GTA; instead, they must travel to St. Catharines and then take the GO Bus to Burlington before being able to board the GO Train. Residents can get around the Niagara region using public transportation, but they'll need a car to get to the rest of the GTA.