Why Should You Invest in London Real Estate?
In the southwestern end of Ontario, London is a city that offers the benefits of either category of community. Residents of new homes in London have access to the big amenities and lively event-culture in its downtown that are typically associated with larger cities, while offering the serene park and neighbourhood aesthetic of smaller towns and garden-home suburban communities. It's a growing city which is diverse in many ways: the kinds of environments that pre-construction homes in London are being developed in– more 'city life' or more small-town, the different types of people who are there and moving in, and the education and employment opportunities available to residents. It's always been an integral part of Canada's economy, with its history reflecting each of the major steps of Canada's economic and political evolution. The city was founded in 1826, and got itself established early on in the region because of its strategic position during the civil war, and then a key point for the shipment of agricultural exports, followed by the development of a strong manufacturing center into the 20th century. It's still a central hub for trade and transport today, with its historical expertise being in fields like manufacturing, agriculture and healthcare– mixing in with newly developing specializations in the city like robotics and financial technology. London is located in what is called the Quebec-Windsor Corridor. The Quebec-Windsor corridor is partly named that way because it's a narrow strip connected by major highways, VIA Rail and GO Stations, with London being on the southwestern end of it. The region has over 530,000 people, being the 11th largest city in Canada, and is located strategically between Toronto and Detroit, with a strong transportation network connecting it to them. London has the title of The Forest City, because of the large number of scenic pathways that run through the city, with large gaps for acres of parkland made up of hills and forests, all tied together by the Thames River which it is built along. The pioneering, old-timey culture of the town is celebrated most in Richmond Street in the city centre, which combines the modern culture of current residents and immigrants, with the storied heritage of the city. Beyond this, the Forest City is home to The Grand Theatre, concert halls at the Budweiser Gardens, exhibitions in Museum London, and a variety of events surround new homes in London with a cornucopia of choices for how these new residents would like to spend their night out. London boasts a number of events year-round, ranging from its own Film Festival, Rock the Park, Snow and Sun fests, and Jazz weekends. Parks and biking trails as mentioned before run throughout the city, and its main street– Richmond Street, is where all kinds of boutique shops, cafes and fine dining can be found.
List of New Homes in London
Reasons to Invest in New Homes in London
London's future is bright, with major plans to improve the city's infrastructure and support for its community. London is developing itself for future sustainability, seeking to ensure the surrounding environment continues to be aesthetically pleasing, and is also healthy for its community, with transportation being made safe and simple. It is also focused on developing a high quality workforce, and wants to maintain its position as a top contender for new jobs and investments, partly by fostering an environment where those with an entrepreneurial spirit can thrive. The city itself serves as a cosmopolitan hub for all economic activity in the southwestern end of Ontario, with further improvements to its transportation infrastructure– like the opening up of a GO Rail station, both giving it the immediate benefit of easier and faster transit to other cities, and the long-term benefit of setting up the city to be the foundation for continued economic development in the region. Every new town and small city that develops in the area will be intrinsically linked to London, both figuratively in its economic relationship, and literally through highways and train lines. One of London's traditional benefits has been a lower cost of real estate, and cost of living, relative to wages which were often on par with that of other pricier urban cities. This has continued to be the case, even amid the price rocketing that real estate has experienced in the past few years. Before the price surges, London's average home price has been half that of Toronto, with monthly payments also lower when excluding mortgages. Specifically, it had a lower cost of living than most other large cities in Canada, and the lowest for Ontario. London Ontario also has a high representation of renters, with about 40% of its population consistent renters, and steadily rising rent rates in London making new homes in London a sound investment for those wanting to rent it out to the demographic of students and young professionals aged 20-30, which are the biggest population brackets in the city.
London's Biggest & Fastest-Growing Industries
London Ontario's traditional backbone has been agriculture and manufacturing, however it has followed suit with a number of cities which experienced large shifts away from fields like manufacturing since the 70s. Today, residents of new homes in London will enter a diverse economy– there is still a strong manufacturing sector, but there is also a large influx of tech and service jobs. London's fastest-growing important sectors are: Agri-food, Manufacturing, Digital Media & Tech, Healthcare, and Professional Services. London's Agri-food sector employs more than 7,000 people and has a focus on large scale meat processing, and frozen foods, with sub sectors like health food, cannabis, ready-made meals continuing to prop up with new businesses and acquisitions. It's advanced manufacturing district is the continuation of the city's history as a manufacturing hub, employing over 34,000 people to build everything from goalie pads to defense materials. The town's strong transportation network with other Canadian cities and the United States has helped ensure the city is never at a loss of customers for its manufactured goods. Digital Media and Technology jobs is a more recent, fast-growing part of London's economy, being home to some of the fastest growing companies between fintech, video game development, eCommerce and information technology. London has been recognized as a test market city, making it a hot spot for companies large and small to set up shop and try out new products and services in the city.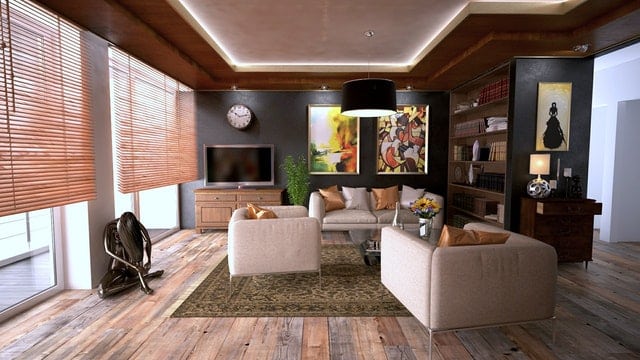 Average Home Prices in London
According to LSTAR – the London St. Thomas Association of Realtors, the median price across all home types is $625,000, a 200% increase since 2011, with an incredibly short time on market of 8 days, compared to 2011's 37 days. New Homes in London currently have an average cost of $724,632.
London: A Transportation Hub
The City of London is working on improving its public transportation, led in large part by community input. Many of London's residents drive as their primary mode of transportation, but there is also a strong public transportation infrastructure of busses for getting around town, with cross-city public transit being actively developed. From your new home in London to Toronto, residents would be driving about 2 hours, the same distance from London to Detroit. For Kitchener-Waterloo, the drive is closer to 1 hour 20 minutes, which is a similar time spent driving to get to Hamilton. Currently, there are VIA Rail trips to get residents to these cities as well, with each VIA Rail trip to their respective city taking up to 40 minutes longer to get there, for example London-Hamilton's VIA Rail route taking 2 hours. A huge development in the public transportation infrastructure for the city is the recent plan– as of Oct 18, 2021, to provide weekday GO train tips that go from London Ontario to Union Station in Toronto and beyond. For this GO train, travel between London to Union Station will be a four hour trip; too long to allow for a casual working commute, but able to facilitate all other needs for travel, and dramatically reducing the need for a car for anybody looking to make a long trip; from a visit and stay to Toronto, all the way to the Niagara Falls. This will make new homes in London a better choice for people, or people with children, who do not have cars as their major mode of transportation, or who would prefer to rely on public transit for long trips. Important to London's economy however are the shorter trips that this now allows. Every station that connects London to Toronto is now available via public transit, which means a trip for leisure or for work to any of the cities between London and Toronto– like for example Kitchener, Guelph, and Acton, is much shorter. The train can also be taken to travel to a large number of vacation destinations. Additionally, this is just the first of a number of steps that are facilitating the fast development of the Southwestern end of Ontario, helping to secure London's position as the keystone community for the region.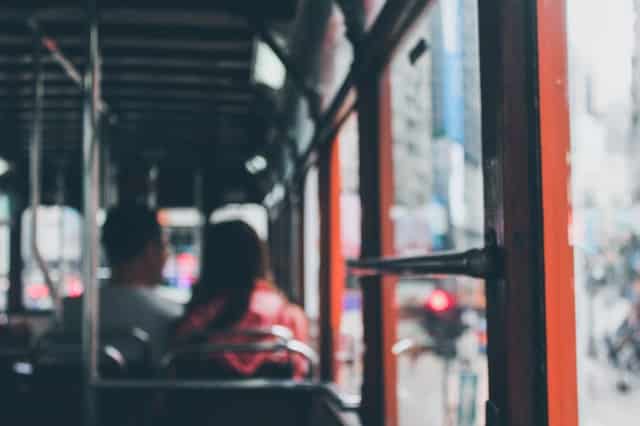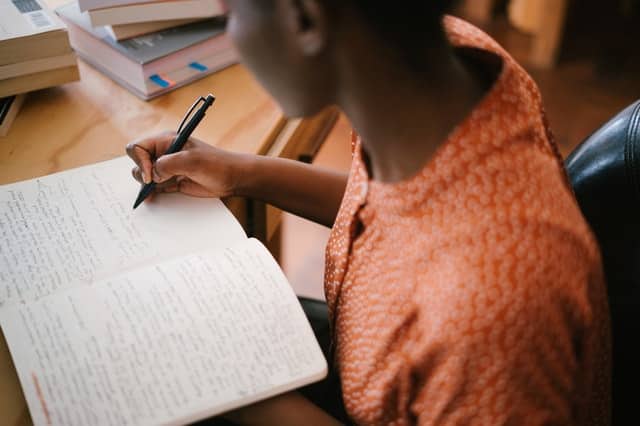 London's Post-Secondary Education
Not being a part of the GTA, one might assume that the opportunities for post-secondary education are limited in London. This is in fact not the case! Because of its high population, and the age of the city alongside its persistent importance in Ontario's development, London Ontario has its own gigantic university and college across multiple campuses. The two main London-based schools are the University of Western Ontario, and Fanshawe College. The former– also called Western, was opened up in the late 19th century, and specializes in advanced research. It has a huge campus and is surrounded by beautiful residential neighbourhoods and a vast river, housing over 30,000 undergrads and 5000+ graduates on a yearly basis. Fanshawe College of Applied Arts and Technology is one of the largest colleges in Canada, with various campus locations spread throughout London, offering a vast number of programs to over 43,000 students. Since the pandemic, these schools have also improved their ability to bring their education to people's homes through e-learning. For trades, the NATS– North American Trade Schools, have a campus in London, although its local college also covers all trades specialties. London's schools have their own deep history and heritage, allowing the city to build upon its unique personality rather than depend upon the campuses of other universities to set up shop.