King City Real Estate
King City lies within lush, protected greenspace, is conveniently located near Highway 400, and is home to a Go Rail stop. It is a prosperous, educated section of a larger township with a flourishing agricultural economy, with the city being home to a number of consultancies and small professional enterprises serving the region and the Greater Toronto Area. King Township is surrounded by the Greenbelt on one side and the Oak Ridges Moraine on the other, with a quarter of its land covered in forest. This all contributes to the area's excellent standard of living, as a large portion of the county is protected, scenic greenspace, with hills, woods, and small lakes dotting the landscape. These protected parks and associated pathways attract tourists and cyclists, and provide the area with fertile agricultural land and a pleasant setting in which to live. Unlike royal township, king city is a distinct entity. King City is a more compact, dense, and affluent section of the township, with a population of approximately 6500 as of 2016, and projected to reach 12,000 by the end of 2021. Since 2016, the municipality of King has grown to a population of approximately 25,000 people. It is rapidly developing, with population estimates indicating that it will double in size between 2016 and 2021, and its citizens enjoy considerable prosperity, with a median household income of approximately $200,000 according to a 2015 census. King Township comprises various clustered communities or smaller towns, each with its own personality, economic sector, and price range. On average, its population is older and comprises a well-educated mix of senior professionals and retirees.
List of New Condos in King City
Benefits to King City Real Estate Investment
King City is rapidly developing, enticing inhabitants with a higher income and offering a range of facilities and luxury country experiences without losing the conveniences of the city. King runs beside Highway 400, has Go Bus service, and a GO Rail station that is already operational but is being expanded to handle more travellers. This convenient transportation also makes it a popular tourist location, bringing in revenue from people interested in making King County a cottage, skiing, equestrian, and hiking destination. It is home to a lot of big, luxurious residences, and substantial real estate development has been accelerating since at least 2015, with new houses in King being a hot market. King's real estate growth is being fueled by an ever-growing desire from the Greater Toronto Area and other rich areas of Ontario for an upmarket, country lifestyle near to the city.
Employment in King City
Management Consulting Services make up the bulk of firms in King, accounting for roughly a third of all professional enterprises in the township. Following that are healthcare and rehabilitation, which make for about 15% of the total, followed by architecture and engineering, and financial services such as tax and accounting, which each account for 10%. Residents may easily drive or ride the GO Train to and from work in under an hour due to its near proximity to downtown Toronto. Businesses, such as those specialised in tax preparation, operate in the communities to service them, and consultancies use the expert talents of the community's older, more experienced people to provide them to the GTA. Agriculture is another important business in the area, with the Holland Marsh Speciality Crop Region having 7,000 acres of land dedicated to growing specialty crops such as Asian vegetables, thanks to its marshy features and several greenhouses that allow for year-round crop production. This is a vital component of the local economy, earning King County the moniker of Soup and Salad Bowl of Ontario.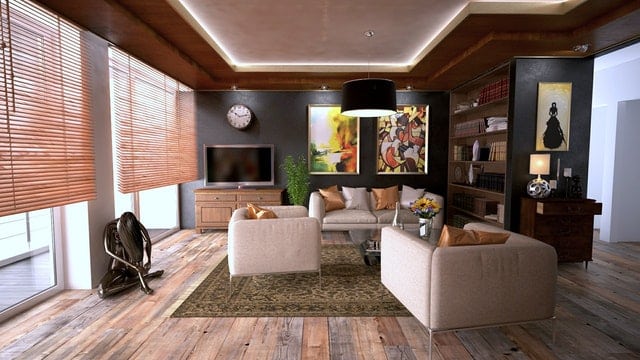 Average Condo Prices in King City
King City, and King Township as a whole have limited spaces for the development of new condos. However, new condos in King City are the most popular real estate development in this category, given its more urban nature and proximity to the GO Station Rail. The average price is highest in King City, however, although Condos are still under the million dollar range with prices for new condos in King being between $705,000-$910,000.
Travelling Through King City
A GO Train Station can be found in King City, which is only a few minutes away from Highway 400. While most people in King city rely on cars, students and those who prefer to commute by train have convenient access to the GO Train, which can transport them anywhere in the Greater Toronto Area in a reasonable amount of time and without having to worry about parking or traffic. To downtown Toronto, it takes 45 minutes by car, and within 15 minutes of the township are recreation centres, golf courses, trails, and equestrian facilities. The rail station will be renovated to enable faster travel in addition to the daily GO Busses that operate through King for public transportation beyond the railway.