Investing In Richmond Hill Real Estate Market
Richmond Hill ranks among the top urban growth and mobility hubs in Ontario. There has been a boom in residential and commercial real estate in Richmond Hill due to the investments made in the Richmond Hill Regional Centre. In the city, a large percentage of the workforce is employed in business-related fields, finance, and management. Richmond Hill has an average household income of over $100,000 and is higher than Canada's median income. In recent years, Richmond Hill has been considered one of the top markets in the Greater Toronto Area because of the increase in suburban housing demand. Richmond Hill is home to over 190,000 people from many different cultural backgrounds. Richmond Hill was named one of the best places to live in Canada because it offers many opportunities for employment and housing. As the city grows, buyers have many options to choose from when investing in a new home in Richmond Hill. Having a home in Richmond Hill gives you easy access to a variety of job opportunities, recreational activities, and excellent schools.  Its proximity to Toronto, the province's capital, also makes Richmond Hill an excellent home for professionals who need to travel to downtown Toronto. Richmond Hill residents can drive or use public transportation to reach Toronto in less than an hour. Highway 404, Highway 407, and Highway 7 are three major routes for drivers to travel between the city and the Greater Toronto Area. Among the area's large parks are Lake Wilcox Park, a waterfront recreational area with walking trails, and Mill Pond Park, where residents can stroll along a boardwalk and ice skate in the pond during the winter.
List of New Homes in Richmond Hill
New Homes in Richmond Hill & Reasons to Buy
The city of Richmond Hill is the third-largest city of the York region in terms of population and is expected to surpass 242,200 people by 2031. In recent years, many homes have been developed and occupied, which has resulted in an increasing population rate. The Richmond Hill area has many ethnic communities, including Cantonese, Chinese, Italian, Persian, and Russian. Due to the booming real estate market in Richmond Hill, prices have also risen rapidly without showing signs of slowing down. The real estate market in Richmond Hill has now gained the title of being the most desirable in Canada. Investing in new homes in Richmond Hill is a smart move since the city offers a lot to its residents. There are many options for housing, education, and careers in the city. Those seeking elementary or secondary education have access to excellent schools through York Region District School and York Catholic District School Board. Richmond Hill also has a wide range of post-secondary institutions within one hour's drive. These include Ryerson University, York University, Seneca College, George Brown College, and the University of Toronto. This makes new home developments in Richmond Hill an attractive investment. As a resident of the city, you can also find careers in the Professional, Scientific, and Technical Services, or the Health Industry, Finance and Insurance, and Information and Cultural Industries sectors.
Working in Richmond Hill
A new home in Richmond Hill will put you in one of Canada's largest technology clusters and provide access to the many job opportunities in the area. A population of over 190,000 lives in Richmond Hill, with roughly 65% of them engaged in the labour force. Richmond Hill boasts a culturally diverse population and a highly skilled workforce. According to the latest unemployment figures in the city, the unemployment rate is 6.9%, slightly lower than the provincial and national rates of 9.1% and 7.8%, respectively. Nearly 73,000 jobs have been created by more than 5,000 companies in the city. A city's geographic location makes it an attractive place for businesses and is convenient to highways, airports, and Toronto. Over 77% of Richmond Hill's residents have a post-secondary education, making it a very talented workforce. Richmond Hill's four main industries are professional, scientific, and technical services, health industry, finance, and insurance, as well as information and cultural industries. Many life sciences companies are based in Richmond Hill and provide health care products, pharmaceuticals, and medical devices to improve Canadians' well-being. In the city's health industry, Apotex, a leading generic drug producer, is one of the leading companies. The professional, scientific, and technical services sector is another strong sector in Richmond Hill, with a focus on engineering, data technology, and research. Richmond Hill is the home of Compugen Inc., an IT company. Companies like Johnson Inc., Primerica, and CWB Maxium Financial stand out among the city's key sectors in the finance and insurance industry. A key sector of the city is the information and cultural industry, which focuses on internet solutions, visual arts, and media. Many international companies have their headquarters in the city, such as Mazda Motor Corporation, Levi Strauss & Co., and Bayerische Motoren Werke AG (BMW).
Average Home Price for Richmond Hill in 2021
TREB data indicates that the average sale price for Richmond Hill homes over the past year was $1,317,557. In the York Region, the average price of a detached house is $1,538,058, while the average price of a semi-detached house is $1,022,040. York Region's detached home average is higher than that of all GTA regions, which is $1,407,540. As for semi-detached housing in York, it's also lower than other regions in the GTA, with an average of $1,055,640. On average, detached homes in Richmond Hill sell for $1,752,711, and the average listing day is 18 days. Semi-detached homes in the area cost an average of $1,050,036, while the average listing day is 18 days. Prices of detached and semi-detached houses in Richmond Hill are higher than those in York Region. Single-family detached home benchmark prices shifted by 18.87% compared to last year, reaching $1,579,600. As for single-family attached homes, the benchmark price is $1,043,400, which is a difference of 22.18% from the previous year.
Richmond Hill Transit & Accessibility
New homes in Richmond Hill have a convenient location in the GTA, making the area one of the best places to live. The residents have easy access to highways and public transportation. The closest highways in the city are Highway 401, Highway 407, and Highway 7. In addition to the 401 and 407 that connect Toronto to locations in the Greater Toronto Area, Highway 7 stretches from east to west through York, Peel, and Durham. Richmond Hill is connected to North York and the City of Toronto by Yonge Street and Bayview Avenue, which runs north to south. Toronto's Downtown is within one hour's drive of Richmond Hill, and Uptown is less than 30 minutes away. GO Transit and York Region Transit are two public transit options available to Richmond Hill residents. TTC is also planning to extend its Yonge-University line to Richmond Hill, which will enable residents to use TTC services in the future. Within the city are two GO Transit train stations, which include Richmond Hill GO station and Gormley GO station. Additionally, commuters can ride GO Transit buses from Richmond Hill GO and Richmond Hill Centre stations. YRT is another transit option available to residents, which can be used for travelling both within and outside of the city. From the Finch GO bus terminal in North York up to the Newmarket terminal, the Viva Blue line of the YRT runs north to south of Richmond Hill. Commuters can access subway services provided by the TTC from the Finch GO terminal. When you buy a new home in Richmond Hill, you will have access to the many transit services that the city has to offer, making it easy for you to travel around the city and the Greater Toronto Area.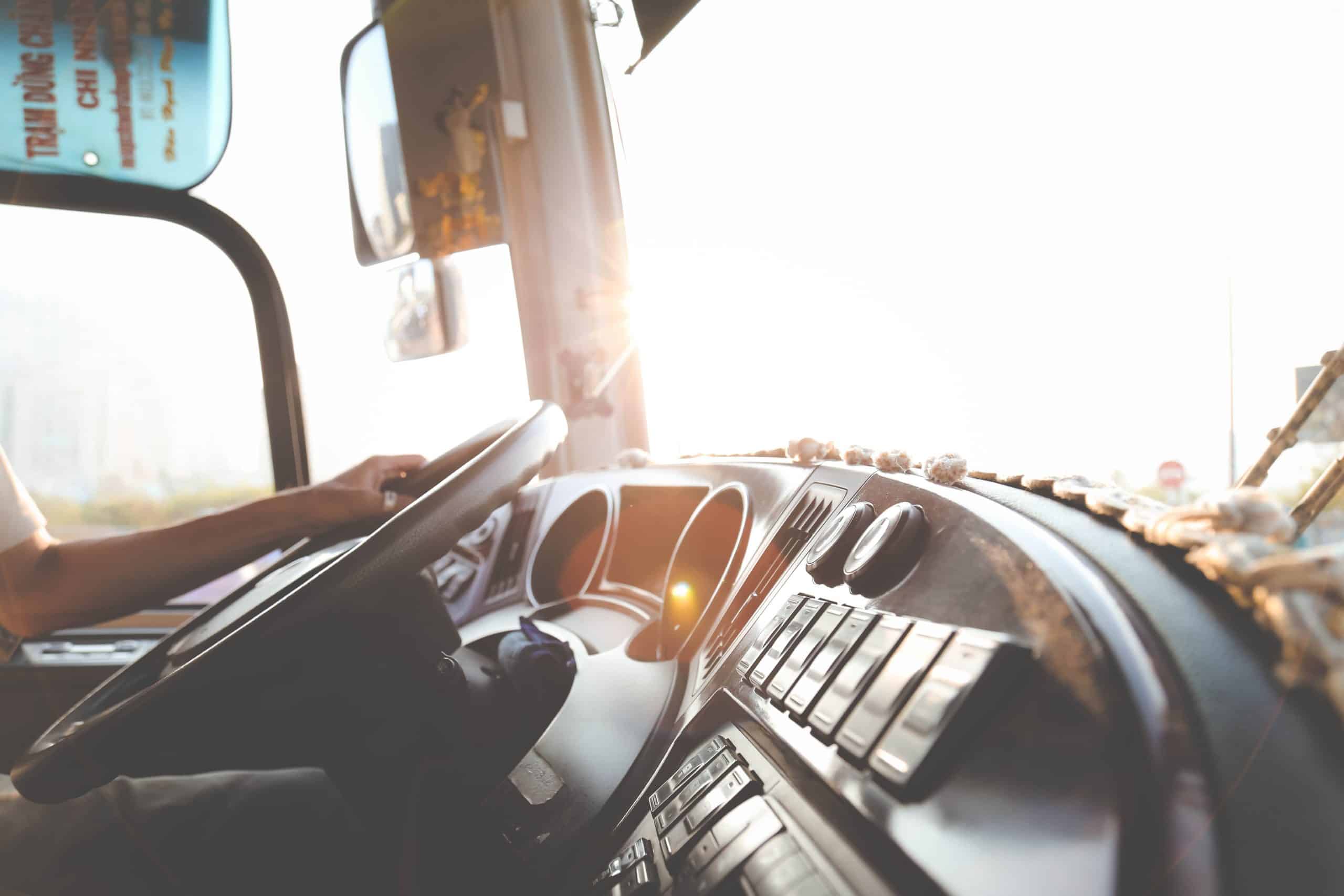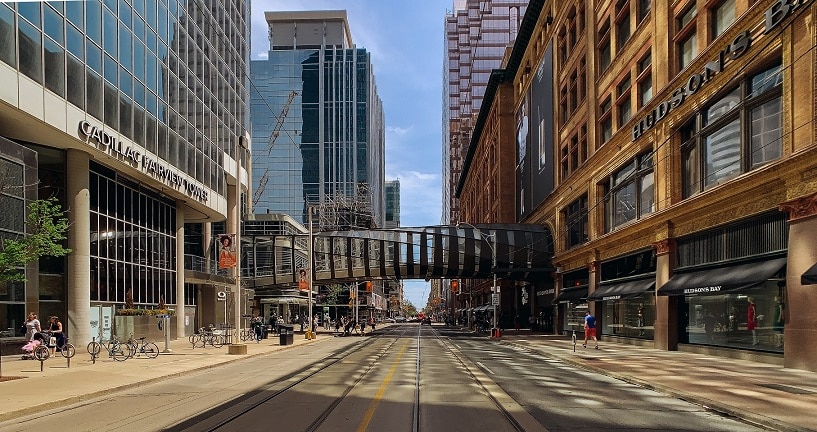 Richmond Hill Neighbourhoods
Richmond Hill is home to 17 multicultural neighbourhoods, each having different attractions and features to offer. When looking for a new home in Richmond Hill, there are plenty of options in the neighbourhoods of Langstaff, Crosby, Bayview Hill, and Harding. South of the city is the Langstaff neighbourhood, which is located along Highway 7. It has easy access to North York and Toronto, with Yonge Street and Bayview Avenue running along the east and west sides of the neighbourhood. Langstaff Residents can find a variety of retailers and dining options along Yonge Street. There is a wide range of housing in the neighbourhood, from high-rise condos to detached homes. GO Train service is available to Langstaff residents from Langstaff GO Station. Those living in Langstaff can enjoy trails surrounded by greenery at Royal Orchard Park. Crosby is a neighbourhood located in the center of Richmond Hill between Major MacKenzie Drive and Elgin Mills Road. Most of the homes in the area are bungalows with the addition of newer home developments. Residents can find many shopping and entertainment along Yonge Street, which runs west of the neighbourhood. In the southern end of the neighbourhood is Richmond Hill GO station, where residents can catch the Richmond Hill line, which runs north to Bloomington GO, then south to Union Station in Toronto. In the middle of the neighbourhood is Crosby Park, where residents can find splash pads, green spaces, soccer fields, and walking trails. The Bayview Hill neighbourhood is another great place to invest in a new home in Richmond Hill, as it is surrounded by Bayview Avenue, Major MacKenzie Drive, 16th Avenue, and Leslie Street, giving residents easy access to a variety of shops and restaurants. At the center of the neighbourhood is Bayview Hill Park, which has play structures, tennis courts, and a baseball diamond. A YDSB elementary school also offers services in the neighbourhood, Bayview Hill Elementary. In the neighbourhood, most homes are newly built large, detached homes with moderately sized yards and two- to three-door garages. Harding is a smaller neighbourhood that is home to a very diverse community. The area has a mix of housing from bungalows, detached homes, and newly developed condos. Residents have easy access to public transit using the Viva Blue Line, which runs through Yonge Street from Finch GO terminal to Newmarket. In these neighbourhoods, you can find excellent new home developments in Richmond Hill.