Getting Into Midland Real Estate
People who prefer to spend a lot of their free time outside will enjoy Midland. Wye Marsh, a short drive away, is a changing scenery throughout the year. Snowmobiling and skiing are popular in the winter; in the summer, there is lots of beach land to explore; and throughout the year, there are numerous public country routes and marinas for boat owners who want to ride out to sea and explore the islands farther afield. YMCAs and a vibrant downtown with antique shops, restaurants, and an art and culture centre support the area's strong sense of community. There are a lot of English heritage celebrations in the central area, with businesses, bars, and the city's culture centre all honouring it. Urban amenities like large box retailers and most services one needs to meet home demands are also available in town. Due to the town's tiny size and lack of a robust public transportation system, getting around is limited primarily to walking, bicycling, driving one's own car, or carpooling. There are three bus routes for public transit, however they only serve a small portion of the city. The town's population has grown rapidly since North Simcoe's towns joined together in a plan to invest in economic development, but the median age was 50 in 2016, with a median household income of close to $55,000 and a residential makeup of married couples with children living in a single detached home, although apartment condos and townhomes make up a combined 1/3 of dwellings.
List of New Condos in Midland
Reasons to Invest in Midland's Real Estate Market
Midland, as a component of the Simcoe region, is located in an economic hotspot. The Economic Development Corporation of North Simcoe, in particular, serves as a unified voice for recruiting investment between Midland and Penetanguishene, Tay and Tiny. This economic cooperation enables these towns to operate as a unified entity, promoting economic development, attracting tourism, and attracting permanent residents through real estate development and supporting key industries such as agribusiness and advanced manufacturing that employ new and existing residents. Midland was not a town that had considerable expansion for a period of time, but current changes in Ontario's economic and real estate conditions have sparked growth and boosted interest in investing in real estate markets similar to Midland's. Midland features a vibrant downtown area, an abundance of real estate plots and new homes for sale, as well as various rental units. The town is particularly walkable, with its downtown a great location for new condos in Midland because of its proximity to the majority of amenities and proximity to the town's three major bus routes. Residents are drawn to the area's stunning surroundings, which include sweeping green hills, forest trails, and the expansive vista of the Georgian sea coast. Its downtown features art galleries and exhibits, as well as outdoor entertainment for children, including movies, a petting zoo, horseback riding, and zip lining. Waterfront properties benefit from the Georgian Bay vista and clear north air while being within walking distance of city services and entertainment, as well as a ski resort and cycling events. Midland new condos are an economical investment opportunity for people interested in owning a second home, relocating outside of the city, or hosting rentals.
Employment in Midland
As previously stated, the Economic Development Corporation of North Simcoe is a collaborative effort between four towns, including Midland, with the purpose of growing advanced manufacturing, agriculture, healthcare, and tourism. These "four pillars" are based on provincial policies to promote economic growth while improving the environment. As of 2016, the labour force had slightly greater unemployment than the national average as a result of prior patterns that drew residents closer to Toronto, but a reversal in people movements and investment in the aforementioned industries has shifted the town toward becoming a job hub. Currently, the town's largest industry is trades and transportation, followed by sales and service occupations, as well as positions in real estate development and sales. This is evolving toward the four pillars outlined above, with improvements to tourism attracting visitors to the Georgian Bay, decreased investment costs for businesses, and investment in innovative manufacturing centres.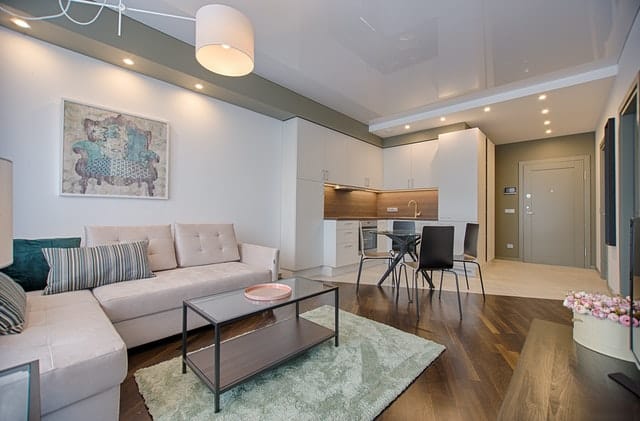 Average Prices for Condos in Midland
New Condos in Midland are currently few and far between, as while apartment style condos exist there is little real estate activity in their sale, and the development of preconstruction condos in Midland is slow. However, current real estate price trends should be considered. The Simcoe region is a fast growing real estate market of Ontario, although has experienced a decline in the number of homes sold between september 2020 and 2021 by 37.4%, but this is because September 2020 had a huge surge in purchases, making the 2021 numbers historically great. The HPI composite home benchmark in September 2021 was $582,900, based on all real estate in the Simcoe region.
Transit And Accessibility
Midland's transportation system is heavily reliant on foot travel, cycling, and vehicle ownership. Public transportation is largely restricted to three bus routes that run through town. At the same time, a bicycle can quickly transport a person through the majority of the town. While riding can get a student from home to school, work, and back in a short amount of time, the colder winter season will convince even the most dedicated rider to get a car. Driving is encouraged by big box merchants and the attraction of work to manufacturing centres and opportunities on the outskirts of town. Around 60% of Midland residents commute to work in less than 15 minutes, with a small percentage taking longer than half an hour. To reach large cities such as Toronto, travelers must travel around two hours down route 400, making any major excursion to the big metropolis a huge time investment. However, the same highway can be followed for 40 minutes to Barrie, which is certain to contain any amenities or entertainment locations that Midland lacks.