Wasaga Beach's Real Estate Market
Wasaga Beach is a community that lives up to its name. It is situated on the world's longest stretch of freshwater beach. The beach stretches up to 14 kilometres against the clear waters of Canada's Georgian Bay, providing residents with access to beach sports, swimming, and boating 24 hours a day, with harbours located along the shoreline. With a population of approximately 24,000 and an annual growth rate of 2-4 percent, the average inhabitant of Wasaga is typically older, with a median age of 54 and an average household income of $74,300. Unlike other major tourist locations, Wasaga Beach does not yet have a median income that exceeds the provincial norm. Despite this, the values of their properties are increasing in lockstep with the rest of Simcoe.
List of New Condos in Wasaga Beach
Reasons to Invest in Wasaga Beach's Real Estate
Wasaga Beach is a fantastic Ontario location for early property investors. Currently, it's a great spot for first-time investors looking to safeguard their future and build a broad property portfolio. Wasaga Beach real estate is a great way for Ontario residents to own a piece of one of Canada's most famous tourist spots. Wasaga has a wide range of attractions including boutiques, restaurants, recreation centres, and year-round special events and festivals. Simcoe County is also one of Ontario's fastest rising real estate markets, rewarding early buyers. Despite being a few hours distant from Toronto, the town's people have easy access to all amenities. Owning land in Wasaga means having a beach in your backyard, with all the benefits of pure freshwater, beach leisure, fishing, and boating. Winter sports include snowshoeing, skiing, ice fishing, and snowmobiling. The town boasts a warm climate and a low pollution level, making it a good place to retire. You can enjoy Wasaga Beach while you wait for its value to rise. It can be a perfect second home for those who would ordinarily choose to acquire property to own and sell later. Waiting on the beach is possible here. Wasaga Beach is also investing heavily on its own, ensuring that residents can work there as well. Simcoe is attempting to attract businesses focused on craft and small-scale manufacturing, health and wellness industries to serve the region's rising average age, as well as scientific and technological services to employ the region's rapidly growing university educated population. Importantly, Wasaga Beach is expanding physically, with a large business creating and selling new residences.
Jobs in Wasaga Beach
The majority of Wasaga Beach's jobs are in the construction, maintenance, or serving of people industries, particularly in the food and retail industries. Wasaga Beach has a large number of post-secondary educated people aged 24-65, with a preference for college and trades over university. Wasaga's percentage of residents with a post-secondary education has risen in recent years, while apprenticeship and technical education has decreased. Because of the town's high concentration of retirees, nearly half of the population was either too young or too old to work in 2016. The biggest industries are retail, real estate (including building), specialist trade contracting, and professional services, but health care and social assistance, as well as finance and insurance, have seen significant growth in the previous five years. From wellness tourism to enterprises that provide personal care, beauty, and anti-aging products and services, the town is focused on the growth of its wellness and health economy. Despite the fact that Wasaga Beach has a high average age and retiree population, there are still prospects for entrepreneurs and larger businesses to relocate, giving the town a bright future.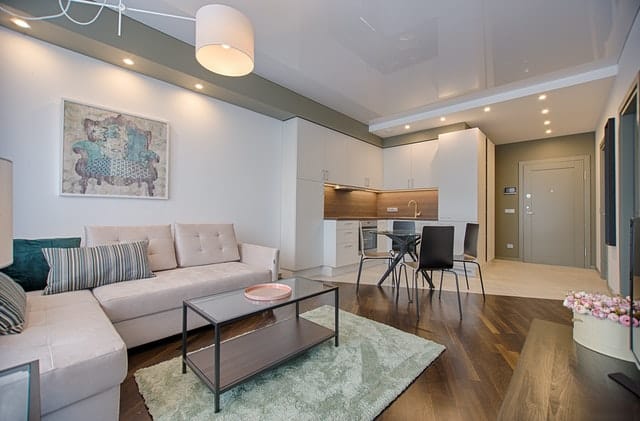 Average Prices for Condos in Wasaga Beach
Condos make up the smallest amount of Wasaga Beach's real estate development, but that's not to say it's nonexistent. Although listings for preconstruction condos in Wasaga are few, they tend to average between $400,000 to $765,000 depending on their status as luxury homes.
Transportation in Wasaga Beach
Given Wasaga's tourist status, travelling to and from various other major urban centres is a frequent problem. The town is a half-hour drive from both Barrie and Collingwood, and it provides work for individuals who wish to live on the beach while earning a city salary. The majority of transportation inside the town is done by personally owned cars, providing rapid access to the town's range of boutiques, larger ticket retail businesses, professional services, and eateries. These excursions are frequently only a few minutes long, so getting to where you need to go in Wasaga is a breeze. The town also has a public transit bus service that runs on two routes around town, as well as a bus service that brings inhabitants to larger cities such as Barrie. For out-of-town travel to Barrie and other places, Wasaga Beach runs along highway 92, which connects to highway 26 to transport travelers to Barrie, where they can then take the 400 to Toronto in a two-hour drive.