Port Hope's Real Estate Market
While Port Hope is only a short drive east of Oshawa, it plays an important role in the growth of the Greater Toronto Area, serving as a regional boundary. There is a lot of progress being made in the Greater Toronto Area's public transit system, and this is allowing companies to relocate their headquarters elsewhere. On streets that look as if they've been transported back in time to the 19th century, Port Hope is a 45-minute drive from downtown Toronto and boasts a slew of shops and restaurants, as well as museums and galleries. There are many cultural and ethnic groups living in such a densely populated area that residents describe it as "like a sardine can in terms of population density." While the average age of the province's residents is 41, the people in this province are more mature, on average, at 47 years old. 60-74-year-olds make up the majority of the population, while 60-74-year-olds make up the majority of the population. With a median family income of $67,763, manufacturing and retail trade contributed significantly to the state's overall economy.
List of New Condos in Port Hope
Why Buy New Condos in Port Hope?
Port Hope is an appealing destination for Torontonians or other GTA residents who want to escape the business and pollution of their urban surroundings and instead live in a smaller town with an old-fashioned aesthetic surrounded by plenty of greenspace and only a short drive to their city job commute. It's a wonderful idea to buy a new home in Port Hope because it's known for recognising its heritage in the visual design of the town, and for the amazing beauty in the flora around it paired with the wide perspective of its Lake Ontario coastline. It is a short drive from the GTA and is on the outskirts of the GTA's expansion, which means that prices and the quantity of real estate developments will rise over time. Sales are quick, and the average price for homes is steadily rising as new residents move in, often with the intention of selling their home in urban Toronto or elsewhere in order to buy a new home for retirement, or to make Port Hope their home while continuing to commute south into the Greater Toronto Area. The abundance of 'historic homes,' which are frequently older restored residences that occupy the town's centre streets, skews housing prices. Residents who settle in Port Hope have access to a wide range of public events and festivals, which contribute to the town's continually dynamic nature.
Employment in Port Hope
Residents of Port Hope use their personal vehicles to get to work mostly, with carpooling, public transportation, and walking accounting for the remaining 80% of commutes, which is surprisingly the most common mode of transportation other than driving one's own car. The majority of its citizens are either locals or commute only a short distance to work. Close to seventy-five percent of the population can travel to work in less than 30 minutes, and 42 percent can do it in less than 15 minutes. The town has a strong working-class economy and education, with manufacturing, retail, and healthcare being the most popular businesses by far. The proportion of high school graduates is particularly high among working-age residents, but the proportion of residents with post-secondary education is lower than the provincial average. The number of pensioners and senior citizens living in Port Hope is expected to rise as infrastructure improves as more money is invested in the city.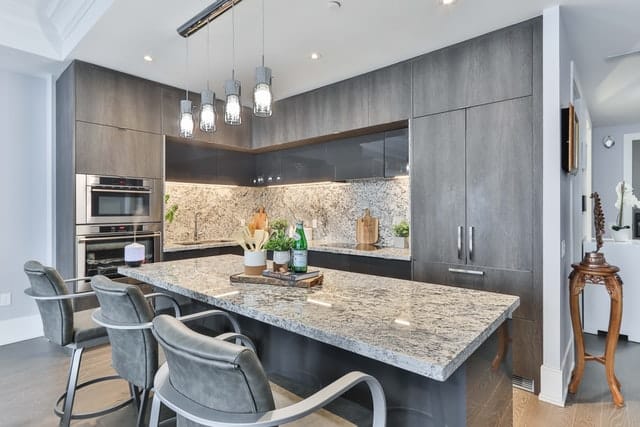 Average Prices of New Condos in Port Hope
Port Hope has had an increase in listings and, importantly, the price of real estate across all types of homes. With listings for new condos in Port Hope, the average price of these condos ranges between $467,000-$525,000. Although a number of new real estate buys in Port Hope are of new or old, luxury homes, luxury pre construction condos in Port Hope facilitate the demand for retirement places for Torontonians.
Port Hope's Transportation Infrastructure
Driving is the most common mode of transportation in Port Hope, with motorways making it quite easy to reach the GTA. From Oshawa, which is near to home and may be reached in 35-50 minutes depending on rush hour traffic, it can take a little more than an hour to get to Toronto. The majority of its citizens, on the other hand, do not drive this far since they either work in the town, commute just past it into rural land, or are retirees travelling the trip just to see family. Traveling by train from Port Hope to Toronto takes roughly an hour, and transit inside the city will be improved thanks to a $1.5 million transportation investment plan that includes numerous communities. This means increased money for Port Hope's own public transportation, additional bus shelters, and better bus connection to the city's outlying areas.