Investing in Innisfil Real Estate
Innisfil is a small country town sat between the large population centres Barrie in Newmarket with Toronto South of that. Currently there is slow real estate development activity, but a gold rush is on the horizon as the town gears up toward the development of the orbit– a huge expansion plan based around a new GO train station to connect the city to the train lines. The orbit is meant to expand from that point outward enough to triple or quadruple population capacity and turn it into an eco-friendly smart city. Currently, Innisfil is a quiet town with a largely European heritage and an emphasis on raising one's kids in their own home. They have a good income but many of them drive to the larger urban centres connected by highway for work and thus have a long commute. Its population has grown roughly 12% between 2011 to 2016, with this growth occurring long before plans for large expansion were very public. It is almost exclusively made up of people with a European and North American ethnic origin, with an average age of 40, and the peak age distribution at 45 to 59. about 93% of its residents live in single homes, with about three people per household. 85% of people who own homes are in a marriage or civil union, accounting for about 65% of the town's total population with the remaining percentage mainly being family and kids. Compared to the provincial average, a high amount of Innisfil residents fully owned their home rather than rent. For these homeowners, the median household income is $83,350 as of 2016, and the largest income bracket in the town rests at the 100,000-124,999 brackets. The stability and income come at the cost of long work commutes, with about a third of the population taking over an hour to drive to work, and close to another third taking 30 to 59 minutes.
List of New Condos in Innisfil
Why Invest in Innisfil Real Estate
Innisfil is planning the development of a smart city, which is supposed to be an expansion to the town that's based around the development of a new GO train station. It's called The Orbit, and like it's namesake suggests, will expand outward from the train station in a large circle. It is meant to be at least partially economically self-sustaining, bringing in entrepreneurs and businesses to set up shop within the city grounds. By mixing the aesthetic of rural architecture with the convenience that urban cities provide, Innisfil intends for this expansion to be an intelligently planned and eco-friendly urban city that can quadruple the town's population capacity and otherwise transform it from the ground up. A lot of this development will begin with the opening of pre-construction condos in Innisfil, which is getting closer to the horizon since as of August 2021, the town obtained a zoning order to designate the land set to become the orbit. investment in Innisfil today means being on the vanguard of plenty of development to come.
Employment in Innisfil
The majority of innocent residents live in their own home, in a marriage or civil union with at least one child, and earn household incomes with a median of about $83,500 since 2016. With the highest percentage income bracket of the town's population at $100-125,000. Most of the working population are commuting to work, and it takes two thirds of them anywhere from half an hour to well over an hour to get to work, indicating long drives toward major population centres, with Barrie being the closest, and highway 400 leading to Vaughan and Toronto. A lot of the employment within the town are services from restaurants to retail and more junior clerical work, or working for the town and healthcare. University campuses like UofT's Innisfil college, Hydro/electric companies, and banks, are the majority retailers in the town. For many, higher wages are achieved through work in Barrie and the GTA.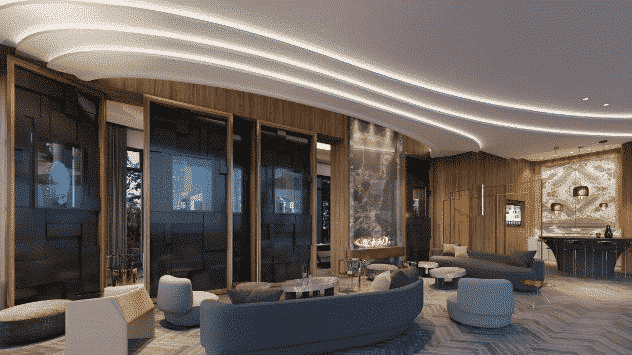 Average Prices of Condos in Innisfil
For the prices of pre-construction condos in Innisfil, the current median asking price rests at $632,000. This is however not considering future developments that will occur in the massive expansion the town plans. Once construction of The Orbit begins, the plans for a smart-city rich in new Condos in Innisfil will bring a plethora of new pre-construction condos. Current new condos available in Innisfil occupy waterfront land in Rural Innisfil.
Transportation and Accessibility in Innisfil
Innisfil is in a liminal period Between not having very strong transportation infrastructure right now but planning tremendous developments. Currently, people living in Innisfil must drive along one of its main roads like Innisfil Beach rd. to reach highway 400. From there it can travel in a straight line in a quick trip to Barrie or take a longer path to get to cities in the GTA like Newmarket, Vaughan and Toronto. The public transportation method that the town has adopted is an interesting mix of public and private, and a rather open-minded approach to new technology. In a partnership with Uber, its citizens can charter journeys to specific parts of the town for a flat $4 or $6 fee. In a kind of public personal valet system, the city has circumvented the high cost of a bus service by subsidizing Uber trips to specific locations, which includes allowing citizens to deduct a $4 cost off custom destinations.