Why Should You Invest in Richmond Hill Real Estate?
Richmond Hill is one of Ontario's most important urban growth and mobility hubs. Thanks to investments made in the Richmond Hill Regional Centre, Richmond Hill real estate has experienced a boom. The city's workforce is largely engaged in business-related jobs, finance, and management. Richmond Hill has a median household income that is higher than that of Canada. With suburban housing demand increasing in recent years, Richmond Hill has become one of the top markets in the Greater Toronto Area. The city of Richmond Hill has over 190,000 residents belonging to many different cultural backgrounds. It is considered one of the best cities to live in Canada because it offers a variety of employment and housing opportunities. Due to the city's growth, buyers have a wide selection of new townhomes in Richmond Hill to choose from. New townhomes in Richmond Hill provide easy access to excellent schools, employment opportunities, and recreational activities.  Richmond Hill's proximity to downtown Toronto makes it an excellent place to live for professionals who need to travel downtown. Within less than an hour, residents of Richmond Hill can drive to Toronto or take public transportation. Drivers can travel between Toronto and the Greater Toronto Area via Highway 404, Highway 407, and Highway 7. There are several large parks in the area, including Lake Wilcox Park, a waterfront recreation area with walking trails, and Mill Pond Park, where residents can enjoy a walk along the boardwalk and ice skate on the pond in winter.
List of New Townhomes in Richmond Hill
View More
Why Pre-Construction Townhomes in Richmond Hill?
As the third-largest city in the York Region, Richmond Hill is expected to exceed 242,200 residents by 2031. As a result of increased home construction and occupancy rates, the population rate has increased. Richmond Hill is home to a variety of ethnic communities, such as Chinese, Italian, Persian, and Russian. Richmond Hill's booming housing market has also resulted in a rapid rise in real estate prices. Currently, Richmond Hill's real estate market is the most sought-after in Canada. It is a good idea to buy new townhouses in Richmond Hill since the city has a lot to offer its residents. In this city, there is a variety of housing, education, and career opportunities available. School options for elementary and secondary education are available through the York Region School District and York Catholic District School Board. The city of Richmond Hill also has several colleges and universities within one hour of the city. The list includes Ryerson University, York University, Seneca College, George Brown College, and the University of Toronto. A new townhome development in Richmond Hill is, therefore, an ideal investment. Many careers are available to you as a resident of the city in the Professional, Scientific, and Technical Services, Health Industry, Finance and Insurance, and Information and Cultural Industries, which are leading industries in the city.
Richmond Hill Employment
You'll find new townhomes in Richmond Hill conveniently located near one of the world's largest technology clusters and surrounded by many career opportunities. The population of Richmond Hill is over 190,000, with 65% of them in the labour force. A highly skilled workforce and a multicultural population make Richmond Hill a great place to live and work in. The unemployment rate in the city is currently 6.9%, which is slightly lower than the provincial rate of 9.1% and the national rate of 7.8%. A total of 73,000 jobs have been created by over 5,000 companies in the city. The geographic location of a city makes it a desirable place for businesses, as well as convenient to highways, airports, and the city of Toronto. More than 77% of Richmond Hill's residents hold post-secondary degrees, making it a very skilled workforce. In Richmond Hill, the four main industries are professional, scientific, and technical services, health, finance and insurance, and information and cultural services. Richmond Hill is home to life sciences companies that provide health care products, pharmaceuticals, and medical devices to improve the health of Canadians. One of the leading companies in the city's health industry is Apotex, a leading generic drug manufacturer. In Richmond Hill, the sector of professional, scientific, and technical services is also strong, with an emphasis on engineering, technology, and research. Compugen Inc., an IT company, is based in Richmond Hill. Several companies in the finance and insurance industries have their headquarters in the city, including Johnson Inc., Primerica, and CWB Maxium Financial. Information and cultural industries play a vital role in the city, focusing on visual arts, internet solutions, and media. The city is the headquarters of several international companies, including Mazda Motor Corporation, Levi Strauss & Co., and Volvo Cars.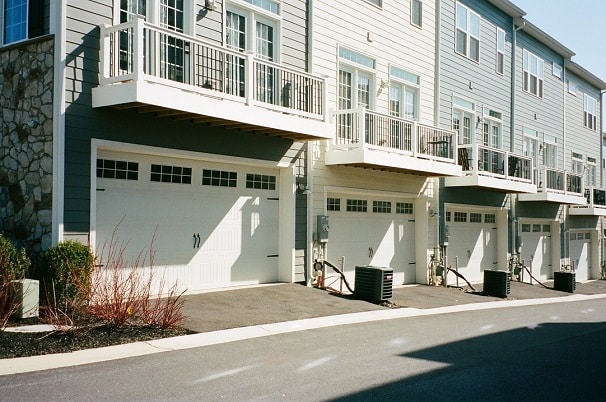 Average Prices for Townhomes in Richmond Hill
Based on TREB data, the average price of all homes in Richmond Hill this year is $1,317,557. The average price for townhomes in all the York Region is $1,034,271. There is a higher average price for townhouses in the York Region than anywhere else in the Greater Toronto Area, which is $945,212 on average. In 2021, Richmond Hill's average townhouse price was $1,118,578, and it spent an average of 14 days on the market. The cost of townhomes in Richmond Hill is higher than in the rest of the York Region and Greater Toronto Area. There was a 15.58% change in the benchmark price of townhomes from last year to $744,800.
Getting Around Richmond Hill
Richmond Hill's new townhomes are in an ideal location, making it one of the top places to live. Highways and public transportation are easily accessible to the residents. In the city, you will find Highway 407, Highway 401, and Highway 7. Along with the 401 and 407 that connect Toronto with locations in the Greater Toronto Area, Highway 7 runs through York, Peel, and Durham from east to west. North York and the City of Toronto can be easily reached from Richmond Hill by Yonge Street and Bayview Avenue, which runs north to south. Richmond Hill is within one hour's drive of Downtown Toronto, and Toronto's Uptown is less than 30 minutes away. Public transportation options are available to Richmond Hill residents via GO Transit and York Region Transit. As part of the TTC's expansion plans, the Yonge-University line will be extended to Richmond Hill in the future, allowing Richmond Hill residents access to TTC services. GO Transit operates two train stations within the city, including the Richmond Hill and Gormley GO stations. Additionally, commuters can take GO Transit buses from Richmond Hill GO and Richmond Hill Centre. The YRT is another option for residents to travel both within and outside of the city. The Viva Blue line of the YRT runs north to south of Richmond Hill from the Finch GO bus terminal in North York to the Newmarket terminal. From the Finch GO station, commuters can access subway services operated by the TTC. New townhomes in Richmond Hill come with access to numerous transit services, which allow you to travel anywhere in the city as well as the Greater Toronto Area easily.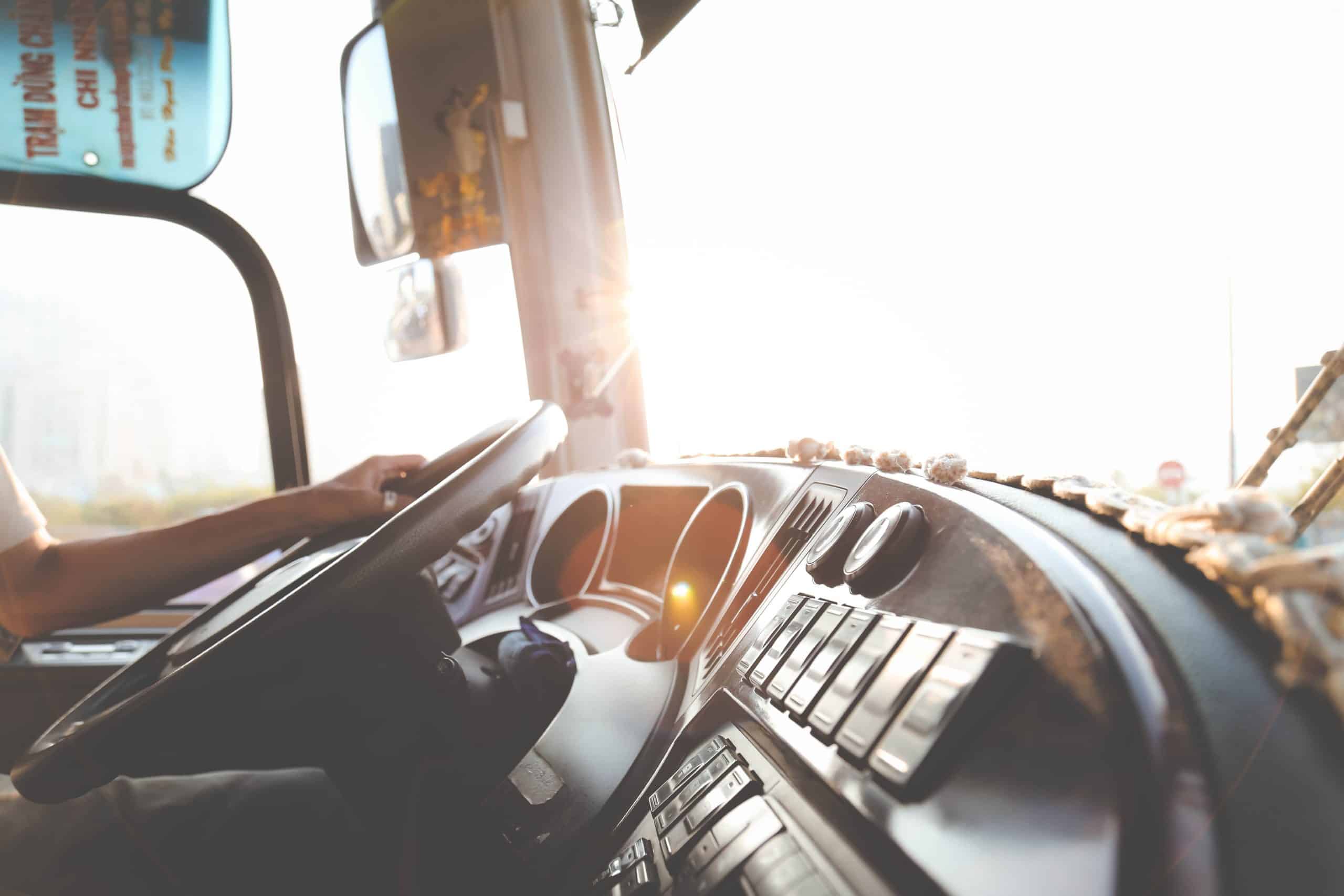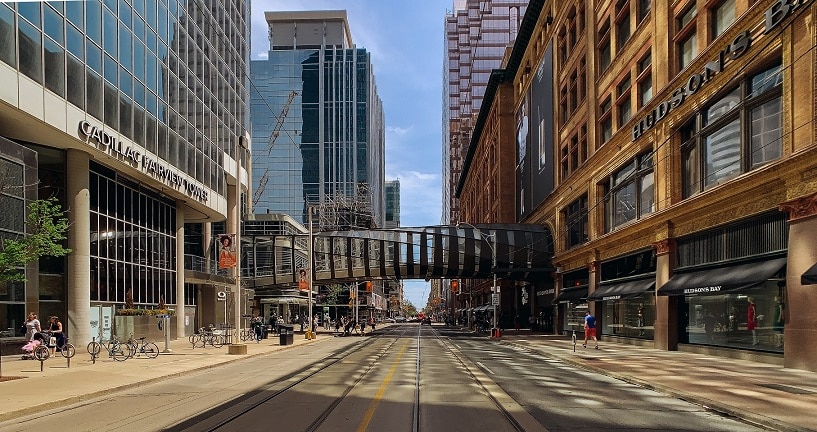 Neighbourhoods in Richmond Hill
Richmond Hill is home to 17 multicultural neighbourhoods, each having different attractions and features to offer. When looking for a new home in Richmond Hill, there are plenty of options in the neighbourhoods of Richvale, Observatory, Oak Ridges, and Rouge Woods. Richvale is a great neighbourhood located directly west of Yonge Street. Residents of Richvale have access to many shopping and dining options along Yonge Street as well as the nearby Hillcrest Mall. Langstaff Secondary School and Charles Howitt Public School are the two schools in Richvale. In the surrounding area, you'll also find many parks such as Richvale Athletic Park, Hillcrest Heights Park, and Hunter's Point Wildlife Park, which all feature trails, picnic areas, outdoor sports areas, splash pads, and play structures. Adjacent to Richvale is the neighbourhood of Observatory, appropriately named after David Dunlap Observatory, which is in the area. A large portion of the neighbourhood is green space as part of the David Dunlap Observatory Park, with the surrounding areas being houses. There is an ongoing project to create Observatory Hill, which is a master-planned community where there are plans to build new townhomes, semi-detached homes, and luxury detached homes. From Observatory, residents can go shopping at the nearby plazas and along Yonge Street. Another great neighbourhood to explore when looking for a new townhome in Richmond Hill is the peaceful neighbourhood of Oak Ridges. The neighbourhood of Oak Ridges is the largest in the city but has more of a rural setting as the city is still growing. New home developments are being built in the neighbourhood, such as modern townhomes near Lake Wilcox. Oak Ridges Community Centre offers many amenities to its residents, including a swimming pool, a gym, and fitness studios. Residents of Oak Ridges can also enjoy outdoor activities such as kayaking and canoeing at Lake Wilcox, which is in the neighbourhood. The neighbourhood of Rouge Woods is a family-friendly neighbourhood with many schools and a wide range of housing types available. In Rouge Woods, you can find a variety of homes, from detached houses to new townhome developments. Seven schools are operating in Rouge Woods, ranging from public, Catholic, and private schools. Residents also have easy access to shopping plazas at the southern end of the neighbourhood along Major MacKenzie Drive. Residents can also use the facilities at Rouge Woods Community Centre, such as an indoor gym, tennis courts, and soccer fields. There are many new townhome developments in Richmond Hill in these neighbourhoods.