Investing in Caledon Real Estate Market
The Town of Caledon is in the Peel Region and part of the Greater Toronto Area. It is bordered by the cities of King, Brampton, Erin, and Dufferin County. About 87,000 people are living in Caledon, where the population is growing by 20% per year. Property investments in the city have become increasingly popular as it grows. Investing in a new home development in Caledon can benefit those who want easy access to other parts of the GTA. The area is primarily rural and consists of nine smaller communities, including Alton, Caledon Village, and Palgrave. The market for new homes in Caledon is growing, as most residents live in detached homes. This quaint community is located just 60 kilometres northwest of Toronto along the Humber River. As a result of numerous developments, the city's real estate market is expected to continue to thrive. Although the town has progressed over the years, it remains a safe place for raising a family. It has repeatedly been named one of Canada's safest cities by Maclean's magazine. The town has several provincial parks and conservation areas where visitors and residents can hike and enjoy nature. As a result of its central location, Caledon residents are able to enjoy the city lifestyle while still enjoying nature at their doorstep. Caledon has nearly 3,200 businesses, focusing on five areas of growth: manufacturing, agribusiness, scientific and technical services, and engineering services, all of which provide numerous career opportunities for residents. Investing in a new home in Caledon can be a wise investment due to the presence of several sectors such as manufacturing, retail, IT, and health and life sciences. Two of Ontario's largest economic hubs, Mississauga and Brampton, are within a 30-minute drive, as is Toronto's Financial District, which is about 40 minutes away.
List of New Homes in Caledon
Pre-Construction Homes in Caledon & Reasons to Buy
The city of Caledon offers many attractions worth exploring. There are many cultural attractions in Caledon, which is part of Peel Region, along with the cities of Brampton and Mississauga, both of which are culturally significant, and are about an hour away from Toronto by car. Caledon is close to major economic hubs, making it an excellent place for investing in real estate, like pre-construction homes. The municipality provides a wide variety of services and attractions to residents, including several parks and trails, such as Glen Haffy Conservation Area or Palgrave Forest and Wildlife Area. The town also hosts several community events like the Caledon Village Fair and Belfountain Music festival. In rural Caledon, there are several public farms, like Albion Orchards or Downey's Farm, where residents can pick their own produce, such as strawberries and apples. As a part of the Future Caledon plan, the town is focusing on agriculture, tourism, technology, and housing and employment. Residents of Caledon mainly drive, and commuters can take Brampton Transit, GO Transit, or Voyago services to travel around the city and to other parts of the GTA.
Working in Caledon
Business owners and developers looking to enter the Caledon market are offered several incentives by the township. Its proximity to Pearson International Airport and 400-series highways make it appealing to companies. In the Official Plan for Future Caledon, the focus is on creating an environment that is business-friendly and entrepreneurial to boost the town's economic growth. The town has also undertaken an Institutional, Commercial, and Industrial Study to ensure that enough economic opportunities can be created by firms, corporations, and institutions. Future Caledon's focus area of Growth, Settlement, Housing, and Employment will enable it to attract a wide variety of businesses and bring about economic growth. The Growth, Settlement, Housing and Employment focus area for Future Caledon allows for the creation of 1,070,000 jobs and the growth of the population to 2,281,000.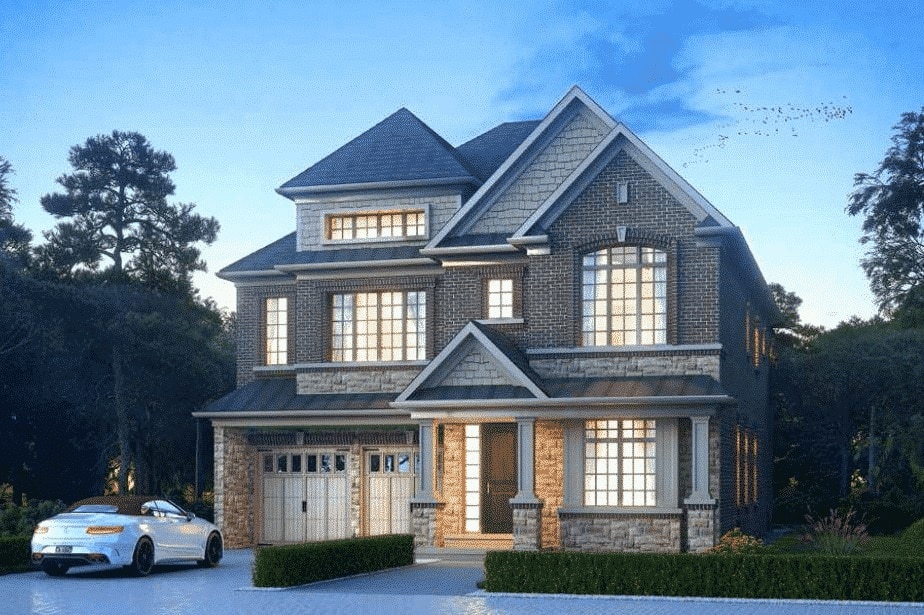 Average Home Price for Caledon in 2021
TRREB data reveals that the average price for all types of homes sold in Caledon over the past year was $1,395,948, which includes new home sales. On average, the cost of a detached home in the Peel Region is $1,361,014, while the average cost of a semi-detached home is $927,740. Peel Region's detached home prices are less than Greater Toronto's average of $1,415,698. Semi-detached homes in Peel are also less expensive than those in other parts of the Greater Toronto Area, which average $1,064 361. For a detached house in Caledon in 2021, the average price is $1,646,618, and the average time on the market is 11 days. The average price of a semi-detached home in Caledon is $996,714, with a six-day average selling time. Caledon's detached and semi-detached home prices are higher than those of other parts of Peel. According to 2021 data, the benchmark price for single-family detached homes was $1,221,000, indicating a change of 36.04%. Additionally, the benchmark price for single-family attached homes reached $876,500, a change of 31.46%.
Caledon Transit and Accessibility
For most residents of Caledon, driving is the most common mode of transportation, and several routes link the region with the GTA, including Public Road 50, Highway 10 and Ontario 9. Mississauga and Brampton provide convenient access to all other 400-series highways, but Highway 410 is the only highway that passes through the region. Residents of Caledon are within easy driving distance of Pearson International Airport and Downtown Toronto in less than 50 minutes. Several initiatives have been in place to increase the number of public transportation options available to residents. Caledon residents can travel to other parts of the Greater Toronto Area and within the community by using Brampton Transit, GO Transit, and Voyago. The GO Transit bus routes 37 (Brampton-Orangeville) and 38 (Bolton-Malton) allow residents to travel between regions. The Brampton Transit system operates nine routes near Caledon. The community of Bolton offers public transportation options within Caledon through Voyago. Those with disabilities who are capable of travelling independently can use Caledon Community Services (CCS) transportation services to get around town.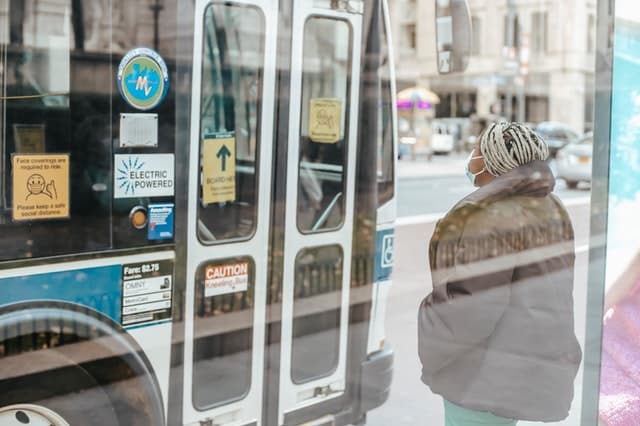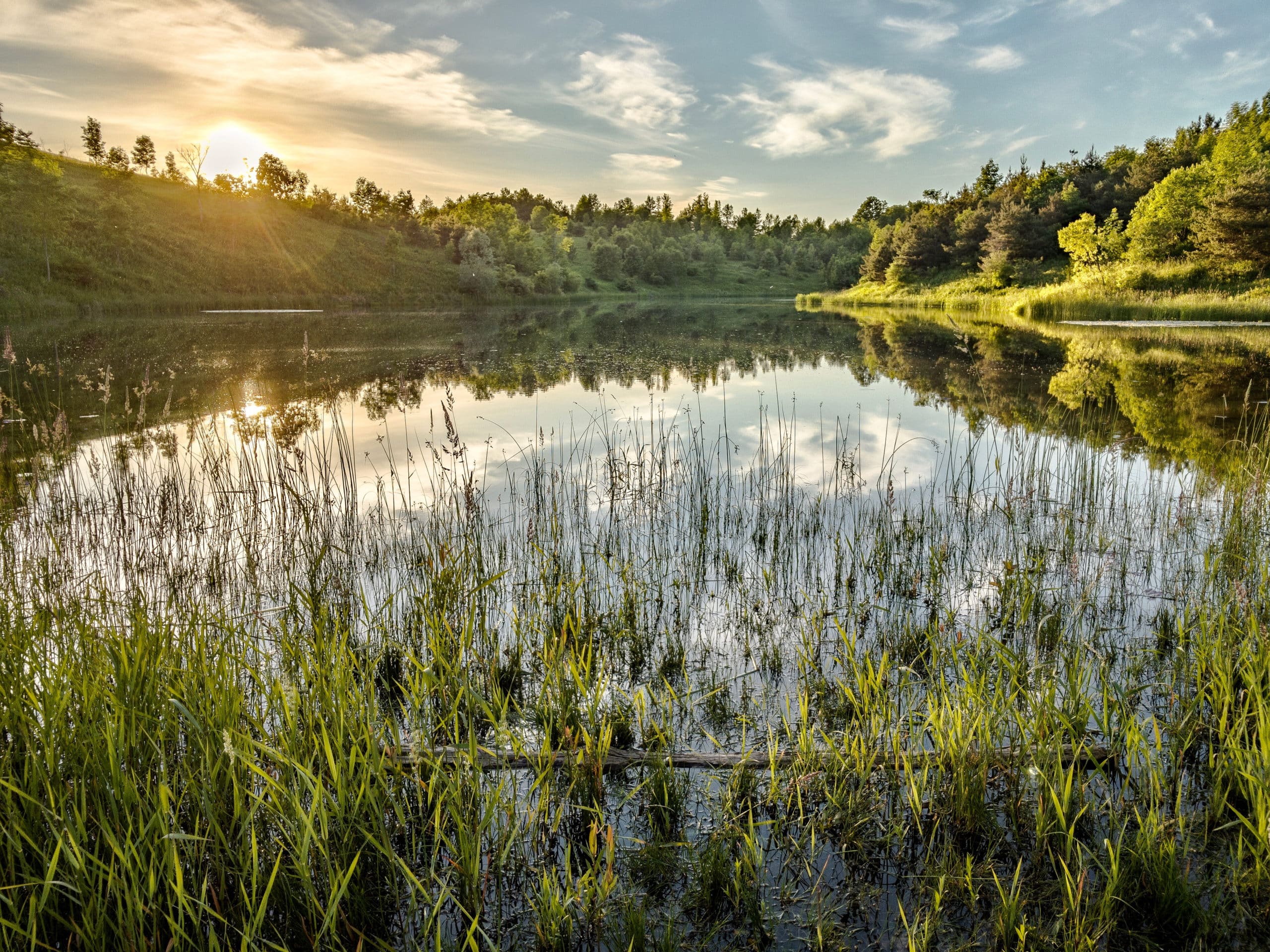 Caledon Lifestyle
The region is home to many conservation areas, including the Belfountain Conservation Area, Albion Hills Conservation Park, Glen Haffy Conservation Area and Upper Credit Conservation Area. Even though there are efforts underway to modernize the town of Caledon and turn it into an urban center, the natural beauty of the area remains untouched. In some communities within Caledon, such as Bolton, nature conservation is an integral part of their municipal policy, like preserving the environment. Caledon offers so much more than simply enjoying the outdoors. In the spring and summer season, Bolton hosts a weekly farmers' market, as well as a fall fair that takes place later in the year during September. Throughout Caledon, there are roads that pass through heavily forested landscapes that run along the Niagara Escarpment and the Oak Ridges Moraine. With so many well-known employers in Caledon, households have a median income of $113,651. As a result, many Caledon residents own homes that are among the most expensive in the Greater Toronto Area. This city is deeply rooted in its culture and history, but it has also been able to adapt to change. Building permits and housing starts reached a 10-year high in 2015, including 2372 new homes across the city, as a result of a boom in local real estate development. In this growing city, you will find an educated and skilled labour force that is young and demographically attractive, where you'll see more new home developments.