Why Should You Invest in Thornhill Real Estate?
The city of Thornhill has one of the most unique placements in the Greater Toronto Area with a part of it being shared with the city of Markham and another part of it shared with the city of Vaughan. This region is soon set to have the highest densities of neighbourhoods in the GTA, meaning that there are several developments headed its way. The best part about Thornhill is that there is always a new home subdivision that is available to everyone according to their affordability and taste. Several condominiums as well as townhomes are also available here to choose from. Thornhill has an approximate population of about 139,440 residents which is still growing, with an average household income of $79,438. Thornhill also shares its southern border with the city of Toronto, making it an ideal place for professionals. 85% of the population in Thornhill are homeowners whereas the remaining 15% are tenants. Thornhill has always been a popular choice for those considering to move to the York Region as most of the important hotspots such as Yonge Street are easily accessible from here. Owning a new pre-construction condo in Thornhill not only gives you the advantage of experiencing a quaint lifestyle while being close to amenities, but also gives you an added advantage when it comes to the question of investment. Prices of real estate in Thornhill are still lower compared to its other counterparts throughout the GTA, but will soon soar once the densification and developments roll in. Investing now provides you with ample time for your investment to mature and provide profitable returns. Ever since the mid 2000s there has been a vast number of condominiums that have come up in Thornhill. This was a result of the huge influx of residents from neighbouring communities. Ever since the prices of real estate started soaring in Toronto, the York Region has been the centre of attraction and Thornhill is one of the best options available today!
List of New Condos in Thornhill
New Condos In Thornhill And Reasons To Buy
Thornhill has seen a rise in the number of condominiums since the early to mid 2000s due to the huge influx of residents from neighbouring communities. One of the main reasons is due to the rise in prices of real estate in Toronto. The York Region has become popular as the prices are still on the lower end as compared to Toronto and its other counterparts. The current rate of development also suggests that prices will soon rise and catch up with that of Toronto once the densification of the region and developments start. Thornhill currently features mostly detached houses which accounts for 59% of the total sales. Condominiums are the second favourite and account for 24% of the total tales while townhomes account for 15%. Majority of the houses have three bedrooms here and two storey houses are very common. Thornhill is perfect for families as it has a little bit of everything for everyone. Right from its quiet pedestrian-friendly streets to its abundance of green spaces, this is the perfect place to call home. This community also offers several amenities including several high-ranking schools, libraries, parks, pools, banks, shopping centres, professional services, medical services and much more. Some of the famous condominium developments in Thornhill include Joy Station Condos, The Thornhill Condos, Beverley Condos, Royal Bayview, Atlantis Condos and The Gates of Thornhill along with several others. Thornhill is also famous for having a diverse community which brings about a sense of brotherhood with Hungarian, Persian, Russian, Italian and Korean descent.
Entertainment in Thornhill
Thornhill has a lot to offer when it comes to entertainment as there is something out here for all age groups. One of the notable things here is the farmers' market which was started in the year 1953 and has been continued on till today. This was an initiative that was aimed at farmers selling food directly to the consumers, which has proven to be fruitful and beneficial for both parties. Thornhill today is home to several restaurants, shopping complexes, festivals, events and much more. The Promenade is one of the most famous malls here and is home to over 175 premium retailers including Lululemon Athletica, Roots, Coach, American Eagle Outfitters,Lululemon and H&M along with a plethora of dining and entertainment options. Another shopping mall worth mentioning is the Centerpoint Mall which is located in Yonge Street. One of the main advantages of living in Thornhill is the fact that residents here get to enjoy the exclusive feeling of being in two cities at the same time, that is Markham and Vaughan. Yonge Street is one of the most liveliest thoroughfares in the GTA and residents of Thornhill are subjected to some of the best facilities and amenities that it has to offer. Besides malls and other man-made elements, Thornhill provides several green spaces to enjoy and take advantage of. The Don Valley Park and the Bayview Glen Park and two notable parks here where residents take some time out and feel rejuvenated over a weekend. Thornhill is also an ideal place for golf lovers as it offers several golf courses to choose from including Bayview Golf and Country Club, The Ladies' Golf Club of Toronto and Uplands Golf and Country Club.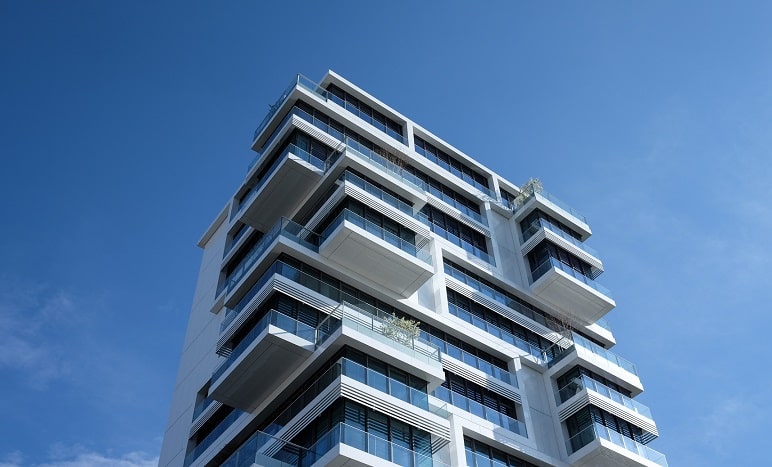 Average Prices of Condos in Thornhill
Pre-construction condos in Thornhill have an average price per square foot of $780. The average rate for appreciation has been seen at 6.6% for the last decade. This proves positive and profitable for those investing in real estate here in Thornhill. When it comes to resale, the average rate for resale for all types of homes here is at approximately $1,157,286, which is considering an average rate of resale appreciation at 8.3% for the last 10 years. On the other hand, rentals for all types of homes in Thornhill are at $2,100 on an average, which is keeping in mind the rental rate of appreciation at 3.3% which has been observed for a period of 10 years. The demand for new condos is high in Thornhill as the vacancy rate is currently at a mere 0.9%.
Getting Around Thornhill
Residents of Thornhill have the privilege of several transportation options including buses, trains and highways that can connect them to the subway stations. There are also several highways that pass through Thornhill and provide easy access to the rest of the Greater Toronto Area. Highway 400 and Highway 427 are located close to Thornhill and make north-south travel easy and convenient for commuters. Highway 7 and Highway 407 too are easily accessible and provide a smooth east-west travel. Thanks to these highways, driving to Downtown is a seamless experience and can be accomplished within 30 minutes to an hour depending upon traffic conditions. The York Region Transit (YRT) and the VIVA rapid transit system also connect the nine municipalities of the York Region and provide a smooth commuting experience. GO Transit is also available here and has a station at Yonge Street and Langstaff Road, where the existing Promenade Terminal is already present. Thornhill is also in close proximity to the Yonge Subway Line's last stop. This has made the city ideal for professionals and commuting difficulties are negated by the abundance of transit options.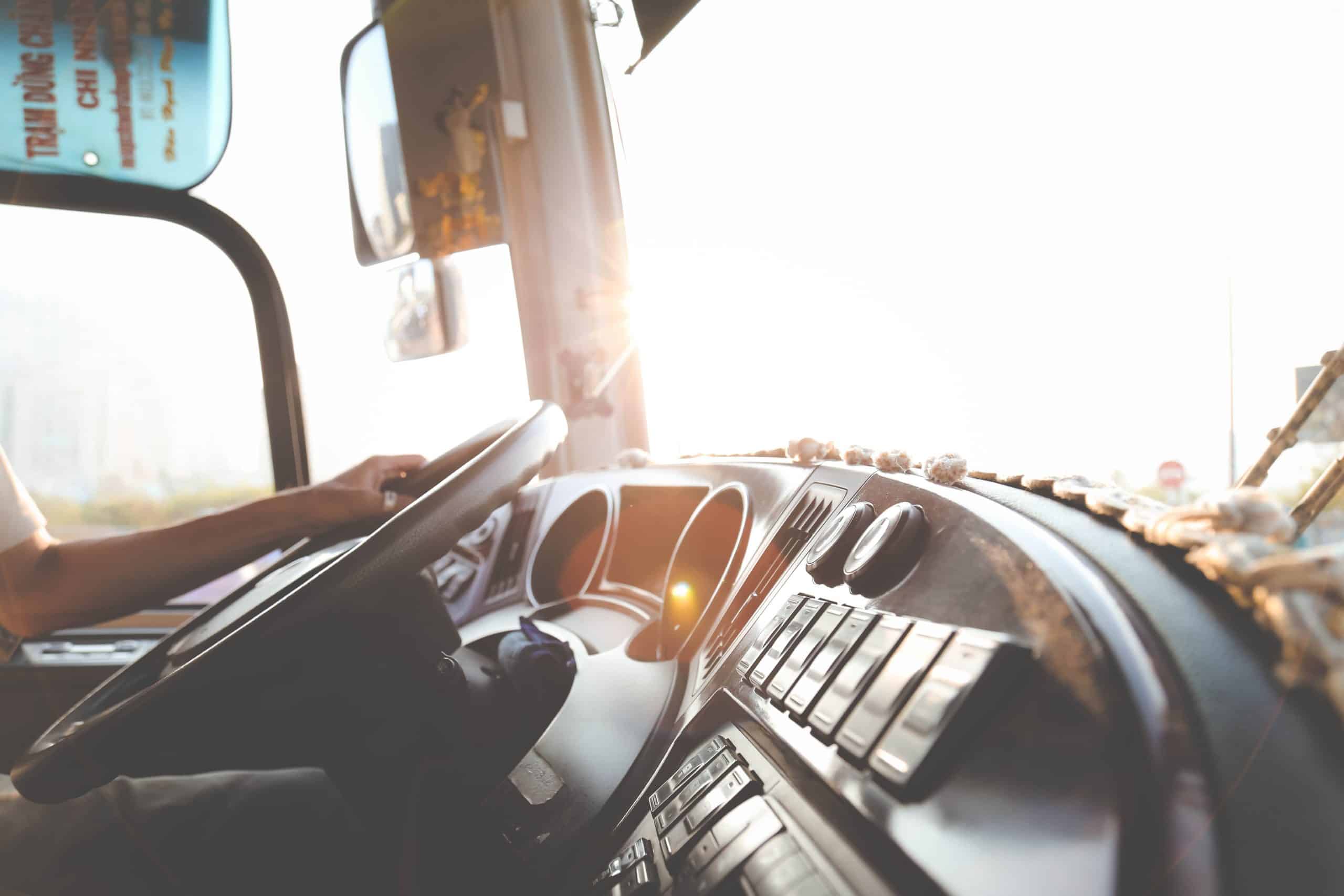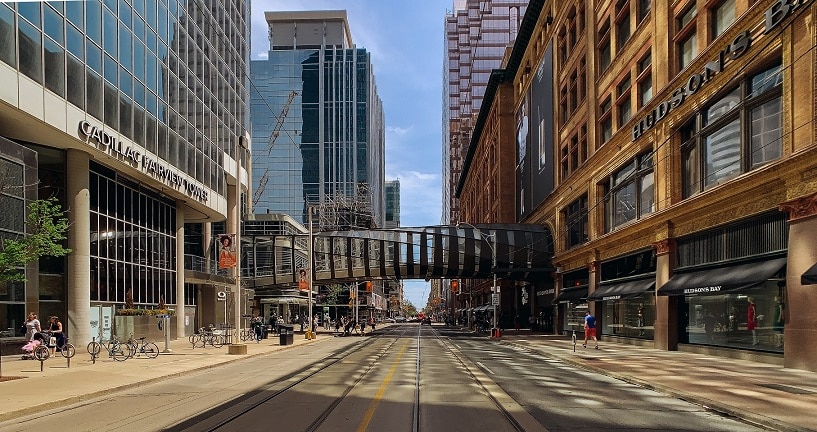 History Of Thornhill
Thornhill came into existence in the year 1999 as a part of the municipality of York. It is bordered by Highway 404 to the east, Dufferin Street to the west, Highway 7 to the north and Steeles Avenue to the south. The name comes from Benjamin Thorne, who was an influential resident of the region who had moved here in the year 1820. He ran a lucrative import-export business running here and had also set up several crucial services in the region including a tannery, sizable grist mill and sawmill. In the year 1829, the official name Thornhill came into existence after Thorne and his brother in law had filed a petition for the setting up for a post office for the village, which was also the first. Today, the city of Thornhill is filled with seniors along with university grads and baby boomers.