Meaford's Real Estate
Meaford is a town surrounded by a terrain rich in natural beauty, located inside the popular tourist zone known as the Georgian Triangle. The coastline of Georgian Bay, as well as the lush countryside of green hills, dense forests, and rocky cliffs, make this a paradise for outdoor enthusiasts. Meaford is also close to Toronto, being a two-hour journey from the Greater Toronto Area, enabling extended travels for important events, visiting relatives, or other plans possible for its citizens. The closest city is Barrie, which is connected by Highway 400 and has another Highway 26 passing through its downtown, bringing lots of business to its stores and services. It has a population of roughly 11,000 people and has not grown significantly since 2016. Meaford's residents are on average older, with a median age of 53 in the 60-64 age range. As of 2015, the vast majority of its population are married, with around 80% living in single-family homes and a median household income of around $66,000. Due to retirees quitting the workforce and economic conditions worsening up until 2016, participation in the labour market has reduced as the population grows older. However, the drop is small, given the unemployment rate remains low. Its economic future is secure, as about half of the country's working-age population has completed some type of post-secondary education, with a university degree or higher being the most common, and engineering being the most popular topic of study. It's an appealing city to move to or stay in if you're looking for a good education and a meaningful job because of its proximity to schools and affordable real estate. Residents of Meaford live in a lovely environment, with recreation and cultural centres, a dynamic downtown, and a broad landscape packed with trails and tourist attractions, all of which contribute to the town's and its people's long and happy lives.
List of New Condos in Meaford
Benefits of Investing in Meaford Real Estate
To begin with, one of the most compelling reasons to invest in Meaford real estate is that it is still reasonably priced in comparison to other locations where the exodus of GTA residents is causing prices to skyrocket. In both the city and the countryside, Meaford is putting a strong emphasis on creating and marketing new residences. From historic neighbourhoods like the downtown to new housing developments in the suburbs and along the waterfront, there are historical residences that have been kept in immaculate condition. The town's real estate appeals to a wide range of buyers, including those looking for a weekend getaway cottage, a summer house, a retirement home, or a first home for new families. Because building and real estate are two of the town's most important economic sectors, the municipality continues to produce new and refurbished homes in order to keep the market thriving. Its proximity to Barrie provides plenty of employment opportunities for individuals looking to live reasonably while still travelling to work in a metropolitan setting. The town is bordered on all sides by natural beauty, from the crystal blue waters of Georgian Bay to the rugged forests and sweeping views of green country areas for its citizens. It boasts a thriving cultural scene, complete with an art gallery and a cultural centre dedicated to the town's and region's cultural heritage. It is close to college and university campuses, giving it a high percentage of post-secondary educated citizens, as well as a training centre for the Canadian Forces.
The Employment Landscape of Meaford
Meaford's business scene is extremely diverse, with a wide range of small firms catering to a wide range of needs. The majority of Meaford's businesses employ 1-4 people, with the 1-4 and 5-9 employee categories accounting for more than 80% of the town's active firms. The economy of Meaford is heavily reliant on both agriculture and the development of new real estate. Agriculture is the most important industry in the town, with construction and real estate following closely behind. One-third of the city's people take less than 15 minutes to travel to work, another third takes up to 30 minutes, and the final third takes anywhere from 30 minutes to an hour or more to get to areas like Barrie. The short highway commute to Barrie offers a variety of job alternatives for individuals not working in the big three industries. Finally, during the town's peak tourist season, tourism brings in a significant amount of revenue, owing to the town's closeness to the ocean and surrounding ski resorts and mountains. The agricultural area of the town is a part of the County of Grey's. The county's agricultural sector is strong, and it has excellent logistics for transferring its exports, including shipping ports for moving commodities across the Great Lakes.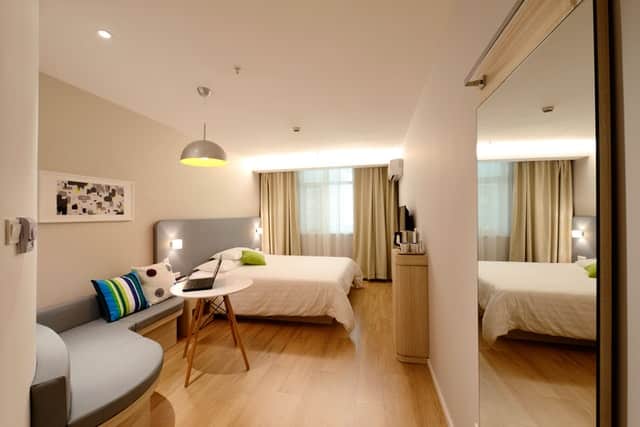 Average Condo Prices for Meaford
Single detached homes make up the majority of housing in Meaford, with apartment condos and townhouses coming in second and third. Since 2014, housing prices have risen in peaks, and about 80% of the population owns their home. Meaford, which is part of Georgian Bay's Western Region, saw a drop in property sales from 2020 to 2021, but it is still higher than the five-year average. Being the second most popular form of real estate, Apartment Condos are often less than 5 storeys high, and their average price is around $550,000 as new condos in Meaford cater toward the summer/retirement home market.
Getting Around in Meaford
Meaford is located between Owen Sound, the Blue Mountains, and Barrie, which provides easy access to important tourist spots and urban areas. Residents in Meaford can travel to the city in a reasonably short amount of time to address any demands that the local region cannot meet. Highway 26 travels through town and to Owen Sound, bringing lots of commerce to the town and surrounding area, while Highway 400 gets them to Barrie in less than an hour. The majority of residents in Meaford drive, and public transportation is scarce. The town's tiny size, on the other hand, makes it ideal for walking and cycling for the majority of basic requirements and pleasure. For public transportation, an accessibility bus service is available to accommodate the transportation needs of persons with disabilities. Otherwise, automobiles are required for practically all travel that requires larger distances.