Investing in Guelph Real Estate
Guelph is a beautiful and growing city with a namesake university and a college campus within its borders, access to major cities that will be developed into a reliable GO Train line by 2025, and a vibrant employment landscape with a diverse range of industries that combine local and imported talent to keep the city on the cutting edge of research and technology. Guelph has had rapid expansion, growing by 8.3 percent between 2011 and 2016, and is expected to grow from 132,000 residents in 2016 to 169,000 by 2031. New Townhomes are constructed in Guelph to help meet the rising demand for townhomes to own and rent. The average age of this group is 39, with a large number of inhabitants in the 20-34 age bracket being students and young professionals. Renters make up over a third of Guelph's population, with a median rent of $1,015 per month in 2016. Its residences are less expensive than those in the GTA, but that is expected to change as a result of a GO rail extension that will eventually connect it to Toronto. The city's population is mostly European and American, with visible minorities accounting for roughly 15% of the population, the majority of which is of South Asian origin. The upcoming GO Train link, combined with the city's stellar development, makes it valuable to be early when investing in the city's real estate market. With real estate prices that are much more affordable than those in the nearby GTA, the upcoming GO Train link, combined with the city's stellar development, makes it valuable to be early when investing in the city's real estate market.
List of New Townhomes in Guelph
Coming Soon

Now Selling

Planning
Why Should You Invest In Guelph?
Guelph is an ideal place to invest in pre-construction townhomes. Guelph is ranked top in MoneySense Magazine's annual survey of the best places to buy real estate. It's first in terms of the affordability of Guelph's real estate in comparison to the surrounding region, the rate at which real estate values rise in the city, and a dash of the magazine's experts' subjective perspective. The nearby university encourages business development, as does the city's close proximity to other large cities via roads and a GO station, allowing residents and renters to access education, life, and work all within the city's borders. The 401 provides easy access to the GTA, and by 2025, a proposed GO rail extension will give direct GO Train connections to Pearson Airport in 23 minutes and Downtown Toronto in 40 minutes. Because of the aforementioned characteristics, Guelph has exceptionally low unemployment and vacancy rates, ranking first in Ontario for employment rate. Furthermore, rising popularity results in a 1/5th rise in average rent over a five-year period. For the time being, properties in Guelph are roughly 60% less expensive than residences in the GTA, and the developing city will soon have a railway connecting it to the GTA's centre in a few years. All of this means that Guelph will be a paradise for those seeking to invest into new townhomes for resale and rent.
Working in Guelph
Guelph's employment landscape is largely influenced by its university. Guelph University, which has about 30,000 students and has won several awards, is at the heart of the city's continuing development. Its graduates assist to drive high-skilled jobs in and around the area. The agricultural college of Guelph University was ranked first in Canada for agricultural science, contributing to Guelph's strong agricultural foundation. Conestoga College also maintains a campus in Guelph, which has a high student population. Advanced manufacturing, as well as environmental management and technology, are the main industries employing Guelph residents. This triad of sectors employs a significant number of city inhabitants and provides a network for entrepreneurs to create their own enterprises and ideas in that field while also having access to a pool of educated students and recent graduates. Professional, scientific, and technical occupations, advanced manufacturing jobs, retail and service jobs, and agri-innovation jobs account for the most jobs.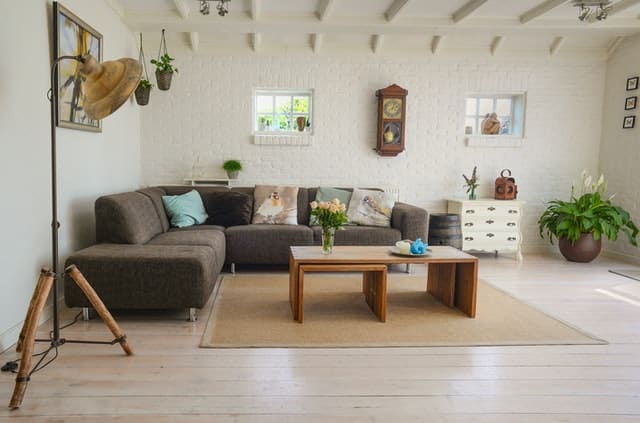 Average Prices of Townhomes in Guelph
Pre-Construction Townhomes in Guelph have experienced a balanced decrease in listings, and increase in price, between August 2020 to 2021, thanks in part to the Covid-19 pandemic and other economic forces. However these increases have been experienced in most real estate markets in Ontario, and Guelph retains its high rank in affordability among them. New townhomes in Guelph cost an average of $580,100, which is up by 27.4% from August 2020.
Getting Around in Guelph
Guelph benefits from its proximity to major highways that pass through the city and link to Kitchener, Waterloo, and the Greater Toronto Area through route 401. There are GO bus lines that take the highway into the city for public transportation in and out of the city. Many residents of Guelph work in the city or commute to Cambridge or Kitchener-Waterloo. In Guelph, around 40% of the population takes 15 minutes or less to travel to work, while a third takes up to half an hour. Only 15% of its inhabitants require more than an hour to commute, and with the extension of the GO rail line into Guelph, commuting options will be much improved. By 2025, a GO bus journey to Toronto that takes 1hr30m across the highway will be replaced by a dependable 40-minute train ride that passes through Pearson Airport. Pre-construction townhomes in Guelph tend to be closer to downtown, but still within quick driving distance to the highway. Once the GO train line is fully established, people living and renting in Guelph's new townhomes will have quick access to city's resources and those of the whole GTA.