Why Invest in Burlington Real Estate?
As part of the Greater Toronto Area's growth plan, Burlington has maintained connectivity through the main highways, providing convenient access to Toronto and other cities within the region. The City of Burlington is home to 183,000 people and has been named one of the best cities to live in and raise a family in Canada by Maclean's Magazine. Investing in a new condo in Burlington will give you access to a city with many real estate possibilities, career opportunities, easy transportation within the GTA, and top-notch city amenities. There are a variety of amenities and activities available to residents in Burlington, including events and festivals. Investing in Burlington real estate will give you a wide range of housing options, from high-rise condominiums, large-detached homes and condo townhomes. A new condo in Burlington will also bring you closer to many career opportunities from the 13,000 businesses that operate in the city. The city's prime location places it in close distance to the City of Toronto and the U.S. border. Burlington is a city within the Halton Region, along with Milton, Halton Hills, and Oakville. It is also part of the GTA and the Greater Golden Horseshoe, as the city is located along the shores of Lake Ontario. Using the Gardiner Expressway, residents of Burlington can reach Toronto in 45 minutes, and travelling from Burlington to other parts of the Greater Toronto Area is easy via the various major highways and regional highways, including the Highway 400 series. Among the many things to do in Burlington is exploring Downtown Burlington, where there is a variety of residential neighbourhoods, shopping options, arts and culture centres, and recreational opportunities. There are also many green spaces and waterfront parks that residents can explore, including Kerncliff Park, Spencer Smith Park, and Lowville Park. Visitors and residents of Burlington can also enjoy the Royal Botanical Gardens, which span 2,700 acres and have expansive gardens and trails.
List of New Condos in Burlington
Why Buy New Condo Developments in Burlington?
Buying a new condo in Burlington has several advantages, as it will give you easy access to the city's many amenities, attractions, career opportunities, educational institutions, and housing options. With 180,000 people living in Burlington, approximately 75% are non-immigrants, and 25% are immigrants, the city has been working to create a more inclusive and culturally active community. The most common dwelling type in Burlington are single-detached homes, followed by townhomes, then buildings with five or more storeys. Those with a new condo in Burlington can take advantage of many of the city's attractions and amenities, including the picturesque Central Park, Maple Park, and Paletta Lakefront Park. The city's residents can also enjoy outdoor recreation at many conservation areas, including the Bruce Trail, Niagara Escarpment, Mount Nemo Conservation Area, and Bronte Creek Provincial Park, in which they can hike along trails. Residents of Burlington can find local farms where they can pick their produce or visit farmer's markets to find locally made goods. Several school boards operate in Burlington, including the Halton District School Board, the Halton Catholic District School Board, the Conseil scolaire Viamonde, and the French Catholic School Board. There are also several post-secondary institutions within and near the city, including McMaster University DeGroote School of Business, Sheridan College, and Mohawk College. The city offers excellent shopping opportunities to its residents, from shopping centres like Mapleview Mall and Burlington Centre or shops along Village Square located in Downtown Burlington.
Employment in Burlington
The Professional and Technical Services industry in Burlington is staffed with a well-educated workforce sourced from the many post-secondary instructions near the city. Among the top companies in the Professional and Technical Services industry that operate in Burlington are Deloitte, MNP, and TWD Technologies. The ICT industry boasts a talented workforce that helps make the city a tech hub. Several ICT companies are operating in and near Burlington, including Cogeco Inc., Evertz Microsystems, Siemens, Google, and Geotab. Over 33,000 people work in the Food and Beverage industry, which includes food processing and manufacturing, supply chain services, and retail operations. There are several food and beverage companies in Burlington, including Earth Fresh, Roseland Produce, and Voortman Bakery. Clean Technologies is another one of the city's key industries which focus on water treatment, waste management, and engineering services. Some of the Clean Technologies companies in the city are Ecodyne Limited and ABB Inc. There are over 7,000 people working in the biomedical and life sciences industry, which focuses on biomedical research and testing, healthcare, and scientific equipment manufacturing. Advanced Manufacturing is one of the city's most established industries, which focuses on aerospace, robotics, and composites. Among the key companies in Advanced Manufacturing are WeatherTech, Cardon, and Comtek. The city's diverse economy offers many career opportunities, which is one of the many reasons to invest in new condos in Burlington.
Average Prices of Condos in Burlington
The Toronto Real Estate Board reports that the average price for homes in Burlington, including new condos, is $1,069,973. Across all types of properties, the average price in Halton is $1,212,624, which is higher than the Burlington and GTA averages. According to TREB, Burlington condos will have an average price of $684,961 in 2021, with an average listing day of 21 days. A condo in Burlington costs slightly more than the average condo in the Greater Toronto Area, which is $683,479. In all of Halton, the average condo price is $684,961, which is lower than Burlington. The average cost of a one-bedroom condo in Burlington is $513k, a two-bedroom condo is $754k, and a three-bedroom condo is $954k. The benchmark price for condos in Burlington is $591,200, which is a change of 17.68% from last year. Burlington condo developments are a great investment since the city has a variety of career opportunities, housing options, and city amenities.
Transit and Accessibility in Burlington
Residents living in a new condo in Burlington have access to many transportation options, including major highways, public transit, and regional highways. From the City of Burlington, residents have access to Highways 403, 407, and 401, which allows the city to connect to other parts of the Greater Toronto Area. Apart from the 400-series highways, residents can also go to other regions of Halton and Toronto using Lakeshore Road, which merges into the Gardiner Expressway, which runs through Downtown Toronto. One of the major roads in Burlington is Brant Street which runs through Downtown Burlington and provides a connection from Lakeshore Road to the QEW and Highway 403. Through Highway 403 or the QEW, Burlington residents can reach the City of Hamilton in a little over 20 minutes, where there are many career opportunities as it is one of Canada's top economic contributors. A second economic center that is easily accessible from Burlington is Downtown Toronto, which can be reached in 45 minutes on the QEW. Public transit services in the city are offered mainly by Burlington Transit, with connections with Hamilton Street Railway (HSR), Oakville Transit, GO Transit and VIA Rail. Burlington Transit operates 16 bus routes to help residents travel around the city with ease, with bus routes passing by various city destinations such as Joseph Brant Hospital, Royal Botanical Gardens, and Downtown Burlington. Residents can also access GO Transit services from three stations in the city which include Burlington GO, Aldershot GO, and Appleby GO. GO Transit trains and busses allow for travel to Niagara Falls, Downtown Toronto, Hamilton, McMaster University, and many other parts of the Halton and Niagara Region. With a Presto Card, customers can transfer between transit operators over two hours. To make travel accessible, Burlington Transit busses have kneeling features and ramps, visual and audio stop announcements, designated spaces for mobility devices, and priority seating.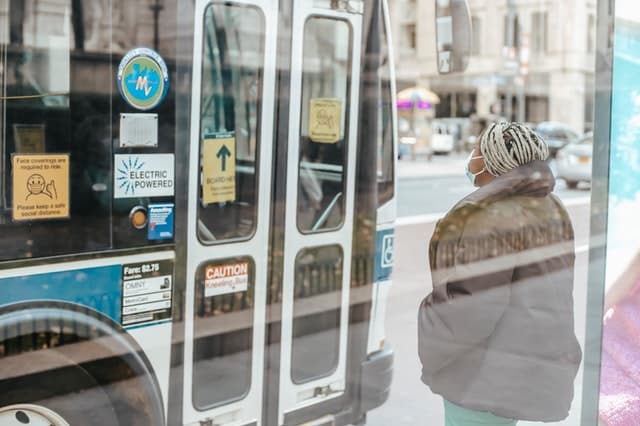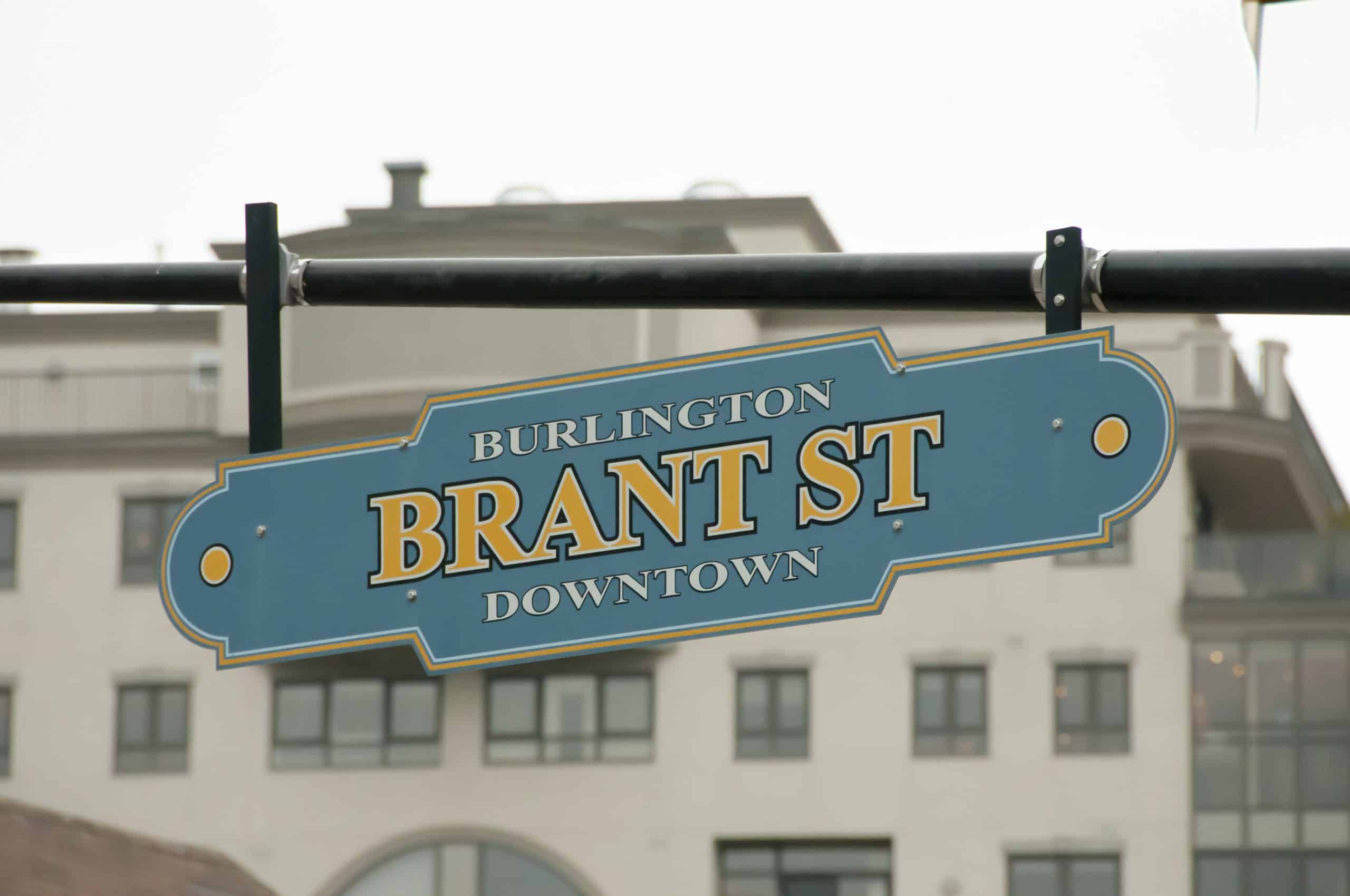 Burlington Neighbourhoods
The City of Burlington was named as one of the best places to live in Canada. In the city, you can find many unique neighbourhoods. If you're looking to invest in a new condo in Burlington, consider the neighbourhoods of Downtown Burlington, Brant Hills, and Corporate. Downtown Burling is located along the shores of Lake Ontario. Living in this neighbourhood brings you close to many city facilities and attractions, including Spencer Smith Park. Downtown Burlington is easily accessible by drive or public transit since residents have easy access to Lakeshore Road and the QEW. In Downtown Burlington, residents can find many shopping and dining options along Brant Street and Lakeshore Road. Another neighbourhood to consider when looking for a new condo in Burlington is the quiet neighbourhood of Brant Hills. From Brant Hills, residents can easily access Highway 407, 403, or the QEW. Brant Hills Park and Sinclair Park are two of the green spaces in the neighbourhood where community members can enjoy the outdoors. To travel to other regions in the GTA from Brant Hills, residents can use GO Transit services at Burlington GO which is ten minutes away from the neighbourhood. The hip neighbourhood of Corporate is another great place to find new condos. The neighbourhood is dominated by high-rise condos that are mostly occupied by young professionals. It is easy for residents of this neighbourhood to reach Toronto using Highway 407 and the QEW, which can be reached in less than 40 minutes, or residents can take GO Transit trains from Appleby GO Station. Residents of Corporate also have easy access to nature, as Brown Creek Provincial Park is just five minutes away.