Kawartha Lakes' Real Estate
Officially founded in 2001, Kawartha Lakes is a relatively new city formed by the amalgamation of many smaller towns. It is approximately an hour northwest of Peterborough via roads 18 and 7, and little more than an hour directly north of Oshawa via route 2. Its name derives from the cluster of lakes that make up the area it encompasses, hence Kawartha Lakes, which dates all the way back to 1895. Although the city was incorporated as a separate entity in 2001, it dates all the way back to 1818, when Scottish and Irish settlers established townships and towns. Today's economy in Kawartha Lakes is a patchwork of small businesses owned by municipalities—counties and towns that were previously self-contained. Dairy and mixed farming are prevalent on the city's owned territory in the south, and manufacturing enterprises are located around the lakes themselves. Tourism and related recreation facilities predominate in the city's more urban, northern section. Although legally a city, Kawartha Lakes is spread throughout a broad area, and the town of Lindsay serves as its urban core, with a variety of inns and motels for tourists, as well as services and activities for inhabitants. The terrain is more densely populated than its large agricultural fields suggest, with an aggregate population of over 75,000 people. Its population had an average age approximately 7/8 years older than the provincial average of roughly 47 and a somewhat lower-than-average median family income of approximately $67,000 in 2015. Their dwellings were affordable to purchase and maintain at the time of the census, and they mostly reside in single detached homes.
List of New Condos in Kawartha Lakes
Why Should You Invest in Kawartha Lakes Real Estate?
Kawartha Lakes is a wide territory with several towns, villages, and the bigger metropolitan core of Lindsey towards the south. The region of Ontario north-east of the GTA is seeing a continuous stream of Toronto people looking to relocate or retire. Its residents can work in agriculture, industry, and construction, and enjoy recreational activities including boating, cycling, cottaging, and camping. It has snowmobiling pastures and big parks with everything from mountainous hiking trails to lakeside cottage country vistas. To put it simply: wealthy clientele seeking real estate in the land are willing to spend increasingly high amounts for enormous lakeside homes as a second home or retirement home. The pandemic has boosted real estate activity, with people prepared to spend well over a million dollars for their homes. Or, additional property is purchased to build huge houses, typically right on the edge of the lakes. It can offer this real estate opportunity while still being accessible to Toronto and nearby communities like Oshawa. The Canadian government is also funding efforts to preserve and improve lake water quality. There are many options for prospective buyers in Kawartha Lakes, whether they wish to live among historical buildings, in a little village on the lake, or on the tranquil Four Mile Lake, affording privacy and isolation.
The Employment Landscape of Kawartha Lakes
People living in the Kawartha Lakes are twice as likely as the provincial average to have completed a college degree as opposed to a university degree. With a low cost of living and a typical individual income of $32,302 in 2015, they were considered middle-class in 2015. In Kawartha Lakes, residents who commute to work within 30 minutes to over an hour have a 50-50 split with those who commute out of the area. Agriculture and manufacturing are the primary industries for the half of Kawartha Lakes residents who work there. There is a lot of agricultural in the rural areas, and much of it is dairy, cattle, or a combination of these. The two most important industries are construction and health care, respectively.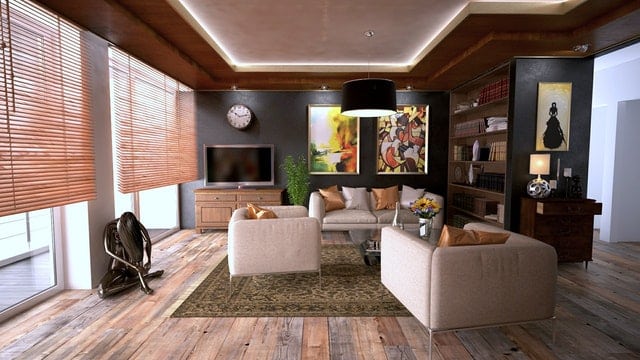 Average Condo Prices in Kawartha Lakes
Condos are the least popular real estate development in the very rural Kawartha Lakes. The Kawartha Lakes area is mostly made up of separate homes and cottages. Although it is technically a city due to its population, it is actually a sprawling collection of rural settlements governed by a single municipality. The number of new homes being built and sold in Kawartha Lakes has increased dramatically. Preconstruction home sales in Kawartha have increased by about 20% since 2020, while other rural towns in Ontario have seen a decline following a jump in 2020. With 1240 units sold thus far in 2021, the average cost of all dwellings is $620,700, up 33% from the previous year. New Condos in Kawartha Lakes have an average cost of about $412,000.
Commuting & Accessibility in Kawartha Lakes
The average commute time in Kawartha Lakes is a little over half an hour, and driving to work is done completely in the seat of a car, either as a driver or as a passenger, as it does everywhere else. If you don't reside in Lindsay's central urban core, it's far too huge for bicycle and foot traffic, and it's far too spread out for the city to provide public transportation via bussing. Despite its status as a city, it is actually a conglomeration of several tiny rural townships that have been combined into a single major municipal entity. Highways like the 35 and 7 run north-south and east-west, respectively, providing people of the more densely populated south of the Kawartha Lakes either a 20-30 minute drive to Peterborough or a somewhat longer trip to Oshawa. Residents must drive to Oshawa to obtain longer-term public transportation, such as trains or the GO bus, making owning a car essential. Apart from that, an airport is located along Highway 35 just outside of Lindsay.