Getting into Lincoln's Real Estate
Lincoln is a true country town, with population dispersed across acres of farmland and a compact downtown area home to cultural institutions, residences, the local administration, and a number of public institutions, including schools. Lincoln is a young city, having been founded in the 1970s. A short drive from the lake, the QEW, and the escarpment. Although the administrative and business centre of the town is located in Beamsville, the town also includes smaller hamlets such Vineland and Rockway. The town has a population of 24,000 people and is expanding. Besides wine, other industries such as tourism and manufacturing are closely linked to the region's numerous vineyards, giving the economy a solid foundation. Its farms are among the most profitable in Ontario's Golden Horseshoe region, and it has the country's most greenhouses because of this robust business. Agricultural facilities dot the landscape, but it's not entirely flat. Because of the numerous vineyards that dot the landscape, it features a variety of lovely conservation parks and hills, as well as water falls. It's also located near a number of large population centres, such as Hamilton and Burlington, which can be reached in under an hour by car, and three additional urban areas can be reached in less than a half hour by inhabitants. Even though its working-age population has a median age of 40 and a household income of $91,325, just a quarter of people in this country are college or university educated.
List of New Condos in Lincoln
Benefits Behind Lincoln Real Estate Investment
Lincoln is one of the Niagara Escarpment's fastest-growing municipalities, so investing in pre-construction condos in Lincoln makes sense. It has a thriving agri-business economy, with fertile soil and favourable weather ensuring excellent harvests for the region's numerous wineries. There is a lot of focus in town on making sure the economy grows sustainably. If you need anything else, you may travel half an hour to larger urban centres like Toronto or Hamilton, which have most retailers within walking distance of town. For the time being, the town has a number of projects in the works to improve transportation and social infrastructure, as well as business infrastructure. More or better roads, libraries, rec centres, and parks would all be welcome additions. To summarise, Lincoln has a lot of land, is conveniently located near a number of cities and towns — as well as the U.S. Border — and a strong agricultural economy that serves as a foundation for the city's tourism and manufacturing industries. Lincoln is also surrounded by the Niagara Escarpment, a natural wonder.
Major Industries in Lincoln
Dwellers who own a car have access to a wide range of large towns and cities, with a 30-minute travel to the larger towns and a 40-minute drive to Hamilton. Because of its closeness to St. Catharines, Hamilton, and Niagara Falls, the main industries in which the town's citizens are employed will vary greatly depending on whether they commute out of town to work or stay within its limits. All types of work, including Hamilton and Burlington's city offerings, are available to commuting residents. Many people choose this route because only approximately 30% of its citizens work in or near the town. The town's primary sectors for that 30 percent are its agriculture business, with Lincoln having the most farms in the Niagara region as well as being among the most lucrative farms in the Golden Horseshoe. The region is ideal for orchards and wineries, with over fifty wineries in the area fueling its food and beverage industry, which supports things like wine production, distillation, and so on. This leads to tourism, in which the town's wineries, as well as the natural beauty of its surroundings and various historic monuments, play an important role. Finally, Lincoln's industrial industry has been steadily expanding since 2012, with a concentration on agri-tech and the production of greenhouse facilities, which are frequently related to the town's agricultural sector. Residents with a gift for storytelling or a green thumb will find promising jobs in Lincoln, while those wanting more specialised urban labour will find three small cities and two big urban centres for work.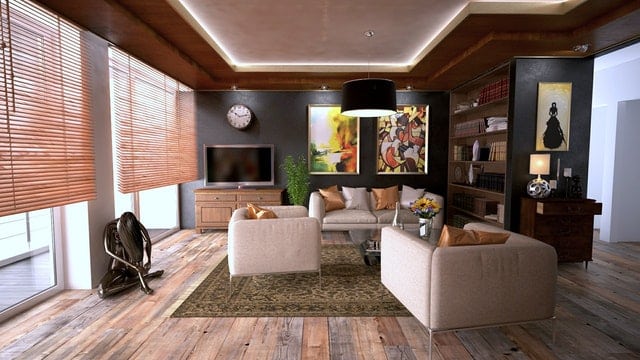 The Average Prices for Condos in Lincoln
Due to the lack of densely populated condo and townhome communities in Lincoln, single-family detached homes are the most popular kind of residence. It is now the third most expensive place to buy a property on the Niagara Escarpment since before the latest housing boom. Beamsville is the main urban centre for the overall area of Lincoln, and while new condos in Lincoln are not as popular, there still is a presence for pre construction condos in Lincoln with an average price ranging from $400,000-$500,000.
Commuting & Travelling in Lincoln
Lincoln is located directly below the Lakeshore West GO Train line due to its proximity to St. Catharines and Grimsby. Residents may drive to any station stop and catch a train for their everyday travels, shortening the driving portion of their commute. Residents will need to travel 25 minutes to reach the train because the municipality does not provide public transportation. Lincoln is located around 25 minutes from St. Catharines and 30 minutes from Niagara Falls and Welland. It is located 40 minutes from Hamilton and 50 minutes from Burlington. Many of its citizens take advantage of this travel time to work, since the majority of its residents commute either into the country or, more frequently, to surrounding large towns in the Niagara region, such as St. Catharines, with around a third travelling to the city. Almost all of that travel is conducted in private automobiles. Due to the town's tiny size, it lacks a bus infrastructure and instead supports a ride share system via a phone app that transports riders across West Niagara for a fee. This is essentially a government-subsidized Uber-like service that charges $3 for local trips and $6 for out-of-town journeys, with restrictions on where they can be picked up and put off.