Investing in Whitchurch-Stouffville Real Estate
Whitchurch-Stouffville is a region made up largely of two areas– its urban core Stouffville, where new condo development is at an all time high, and its surrounding rural area dominated by homes. The town and its surrounding region have expanded in income and population, with the denser urban centre of Stouffville having 10,000 inhabitants in 2006 and expected to have 55,000 in 2021, more than five times the provincial average. Stouffville is primarily populated by older parents and their children. Enough children, in fact, that the town has a considerably greater percentage of children aged 0-14 than the Ontario average, with the highest ages being 0-4 and 5-9. Currently, the town has a smaller population of young professional/student aged persons than the Ontario average, while the town's average age is somewhat lower than the Ontario average, at 39. The Stouffville region is largely owned, with one-third of the province's average proportion of renters. This is skewed by the rural regions around Stouffville, which are entirely owned single houses, as renters are more popular in the urban centre, where townhomes and condominiums are more prominent. Stouffville is an affluent community, with a median house value above the provincial average and an average family income of $103,000 in 2015. The town also has more ethnic variety than other less populated areas, with a significant proportion of individuals of ethnic Asian ancestry, particularly those from China and Southern Asia.
List of New Condos in Whitchurch-Stouffville
Why Should You Buy A New Pre-construction Condo In Whitchurch-Stouffville?
In recent years, the town has grown at a rapid pace, from a population of 9000 in 2006 to over 25,000 in 2011. In Stouffville, new subdivisions of pre-construction condos abound, typically built with fast access to the highway for commuters heading to the GTA's core, and new companies coming up to redirect some of that traffic and create more local high-skilled jobs. Stouffville is near to the conveniences of city living, including shopping malls and retail plazas, hospitals, and major transportation networks including highways and the GO rail station. At the same hand, there are advantages to not living in the GTA's urban core, such as access to a vast amount of natural area for parks and recreational activities. Residents moving into a new house in Stouffville will have easy access to all of the city's facilities while still being able to return home to and spend their leisure time in rural Ontario's magnificent green fields and woods. Better still, unlike the farms and villages of the far north, this rural terrain isn't devoid of activity, thanks to a diverse range of leisure activities and events available to locals. Stouffville's life is fueled by bike routes, swimming pools, ice skating rinks, and fitness facilities, as well as a strong volunteer network. Community members frequently organize fireworks displays, art exhibitions, festivals, and fitness programs as examples of the volunteering spirit. Its economy is solid, if still mostly centered on commuters commuting out of town for work, but its rapid growth is attracting more high-skilled businesses into town, as well as establishing a strong foundation of employment for trades and construction skills to help with all of the construction.
Working In Whitchurch-Stouffville
Whitchurch-Stouffville has a varied economy, made up of people working among a wide range of technical and professional services occupying the primarily post-secondary educated workforce. This highly trained labour is still required to commute out of town to work, but the fast rising population presents a higher need for corporations to have offices in the town or for entrepreneurs to create their own enterprises to help the town flourish and to take advantage of its highly qualified workforce. In addition to its highly educated workforce, the town of Stouffville relies on a skilled labour force of engineers, architects, and craftspeople to build an increasing number of new condos to accommodate it. To be more specific, Stouffville invests a lot on the growth and development of the town and the surrounding communities. In order to expand the town out, skilled labour from various areas of the building and development business is brought in to live and work. Employers like Powell Contracting and Deep Foundations Contractors, who provide building and construction services, are currently the largest employers in Stouffville. In the same industry are a wide variety of mid to small services that facilitate all trades related to the town's neighbourhood-building plan, from plumbers to Hvac specialists.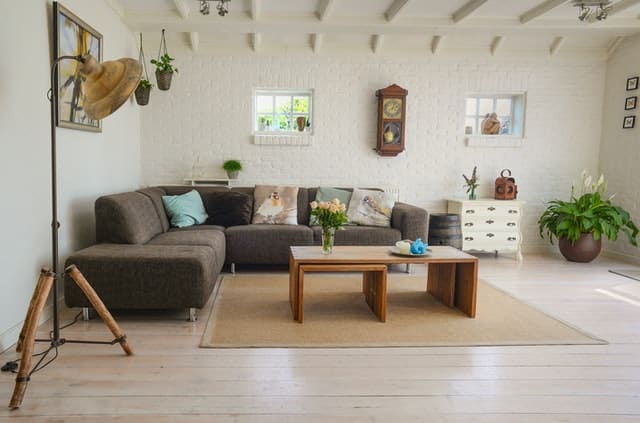 Average Prices of Condos in Whitchurch-Stouffville
Of Stouffville's three major communities, the urban Stouffville is where all condo development occurs. According to the TRREB, the average prices for New Condos in Stouffville as of Q2 2021 ranges between $674,000-$703,000 from Condo apartments to Condo townhome units. More condos will be developed at an increasing rate thanks to a vast expansion plan for the GO train line that Stouffville is connected to, offering easy urban public transit to new residents.
Travelling in Whitchurch-Stouffville
Stouffville gets many city benefits thanks to its proximity to the Greater Toronto Area's centre, as well as its recent and rapid growth. This implies that new neighbourhoods are being built around well-established main transportation hubs such as roads and the GO Station, which is getting its own development to boost its viability for visitors to the city. Approximately one-third of Stouffville people drive 45 minutes or more to go to work, and nearly half drive 15 to 44 minutes. The majority of them drive, although the fast urbanisation of Stouffville, as well as a proposed GO rail extension, will increase the number of people using public transportation. Expanding on the growth of its GO line, Stouffville already has a GO station, although the number of trains that pass through its route is rather low. The Stouffville line will have 400 percent greater service as part of a proposal to improve the numerous stations on the route it belongs to, boosting weekly train journeys from 1,500 to over 6,000. This rail route already connects Toronto, East York, Scarborough, Markham, and Stouffville, with a robust GO bus system to get customers where they need to go when trains aren't running. In a nutshell, this extension will increase the number of stations along this route, as well as the number of train trips to both existing and new stations. It will alleviate congestion on the highways that driving commuters use to go to work, in addition to providing rapid and frequent access to the city for people who live near the station.