The Blue Mountains Real Estate Market
The Blue Mountains are home to the Blue Mountain Resort, one of the most popular tourist destinations in Southern Ontario, and Canada as a whole. It is most popular for its ski resorts, but offers a tremendous amount of other activities all year round to visitors and residents alike. Owning a new home in the Blue Mountains means having real estate in a picturesque natural wonder of South Ontario, is a 2-hours drive from Toronto, and offers different activities for different seasons. Every part of the community in which new homes in the blue mountains are built will have quick and easy access to any number of a variety of recreational offerings, making it an idyllic piece of country for any seasonal or retirement home, or one in which a resident can set up a work from home environment with some of the best landscape Canada has to offer just out their window. What are the advantages to owning a new home in the Blue Mountains beyond its status and features as a popular resort town? The community's immediate next door neighbour is the larger city of Collingwood, which provides most big ticket retailers and the services and amenities typically associated with more urban places to live. The two main factors separating The Blue Mountains from its immediate neighbour of Collingwood is that it has a much lower population at 7025 compared to 20,102, with a higher median age of almost 10 years at 57.6, a higher median household income, and much higher median home price. Preconstruction homes in Blue Mountain are catered toward older residents who are either seasoned in their career or retiring as over 45% of its residents are past the age of 60. It isn't an area that expects to see much population growth, with a prediction forecasting the population to rise from 7,660 to 8,600 between 2021 and 2031.
List of New Homes in New Homes The Blue Mountains
View More
Why Buy Pre-construction Homes in The Blue Mountains?
Investment into Blue Mountain is not an original thought, as many have put money, or their new homes, on its premise for years since. The area's natural beauty has drawn a number of creative and progressive-minded entrepreneurs and residents – either as a seasonal home or something permanent to retire to. Improvements in communications infrastructure is also opening up a third avenue: Working from home. Part of the value in you investing into pre-construction homes in Blue Mountain is that the town itself is investing heavily on its own future. The Town of the Blue Mountains has recently released a significant 5-year economic strategy plan to account for changes brought about by the pandemic. Some of the key takeaways of that plan are a desire to diversify their economy, help facilitate working in the city, and to promote the construction and availability of new homes in Blue Mountain. Each year for the past 9 years, The Blue Mountains have given an increasing number of construction permits to business, industrial and real estate developers, with 2020 seeing the biggest jump at 649 issued permits. While homes are expensive, with The Blue Mountains having some of the priciest homes in the region, it also has a high rent cost of nearly $2,000 and a low vacancy rate. The community continues to see steady growth in its permanent residents, the prestige of a new home in The Blue Mountains and the wide array of outdoor activities and scenic vistas it offers year-round.
Industries and Employment
The Blue Mountains' two primary industries are its tourism industry, which runs four-seasons-round, and its agricultural industry. Its primary agricultural output are apples, with the relatively small permanent population caring for over 15% of the total acres of apple crop in Ontario. Closer to the town's urban core, entrepreneurship and the development of small businesses make up the backbone of The Blue Mountains economy. The largest industry in number of jobs is that of accommodation and food services. This is followed by tourism, retail, arts, entertainment and recreation. Construction and agriculture occupy the 4th and 5th spots, although between 2011 to 2020, construction has seen a 63% increase in the number of people involved in the industry, making it one of the fastest growing in the region.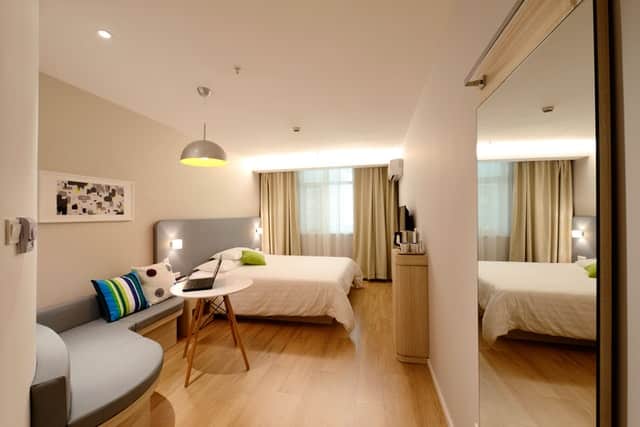 Average Price of Homes in The Blue Mountains
The median cost to buy a new home in The Blue Mountains has increased substantially since the start of the pandemic, with the median cost being $1,185,500 by the end of 2020 and start of 2021.
Transportation in The Blue Mountains
The Blue Mountains are a popular tourist destination for urbanites to spend time somewhere that they either rent or own as a second home. As a result, there is a strong transportation infrastructure connecting The Blue Mountain to other major urban centres. From Toronto, it is exactly a 2 hour drive, the earliest parts of the GTA can be reached in about 1hr40m. Barrie is the closest major city at about a 1 hour drive away. For most amenities needed that aren't provided by the community, Collingwood is right next door, as well as the rest of the Wasaga Beach region all within a 30~ minutes driving distance of the town. All of this travel is done by car, and it starts off with Highway 26, which runs right along The Blue Mountain and Collingwood until reaching Barrie, at which Highway 400 is used to travel southbound until reaching Newmarket, then Vaughan and eventually the heart of Toronto. There isn't a strong public transportation infrastructure in The Blue Mountains, as its lower and higher income population are primarily servicing their own transport needs with personal vehicles. National parks, resorts, hiking paths and numerous other retreats and reserves are all packed in this community, giving a new home in The Blue Mountains a 5-10 minute driving distance from one natural wonder or another in any direction.