Kawartha Lakes Real Estate
Officially incorporated in 2001, Kawartha Lakes is a relatively new city that is the combination of a number of smaller municipalities, amalgamating into a one large city. It's northwest of the city of Peterborough at about an hour's drive down highways 18 and 7, and a little over an hour directly north of Oshawa through highway 2. Its name comes from the grouping of lakes in the area it covers, hence Kawartha Lakes, with that name dating back to 1895. Although officially designated as a single city entity in 2001, its history dates as far back as 1818 with Scottish and Irish settlers setting up villages and towns. Today's economy in Kawartha Lakes is a large mix with different little industries belonging to the municipalities– counties and towns, that were independent before this formation. Dairy, mixed farming are common in the southern portion of the city's owned land, and there are manufacturing facilities along the lakes themselves. As a whole, tourism and related recreation facilities dominate in the more urban, northern part of the city. Although technically a city, Kawartha Lakes occupies a very large plot of land, and it's the town of Lindsay that is its urban center, with various inns and motels for tourists, and amenities and activities for tourists and residents alike. With an overall population of over 75,000 people, the land is more dense than its large agricultural fields suggest. Its residents' average age is about 7/8 years over the provincial average at nearly 47, and have a slightly below-average median household income of about $67,000 as of 2015. As of the time of the census, their homes were cheap to buy and maintain, and they tend to all live in single detached homes.
List of New Homes in Kawartha Lakes
Sold Out
Why Buy New Homes in Kawartha Lakes?
Kawartha Lakes is a vast land filled with numerous pockets of towns, villages, and the larger urban centre of Lindsey toward the south end of the municipality. It is within the region of Ontario north-east of the GTA that is experiencing a steady influx of Toronto residents seeking a place to live, or retire, away from the city. It provides agricultural, manufacturing and construction employment opportunities for its residents, while also hosting a college and a great number of recreations from boating, biking, cycling, cottaging and camping. It sports various pastures for snowmobiling, and is home to a number of huge parks ranging from hilly hiking points to sweeping lakeside cottage country vistas. On the money front, some analysts believe the land is following the trend of Muskoka, in which wealthy clients seeking real estate in the land are willing to pay increasingly high amounts for huge lakefront properties to have a second home or retirement home. Specifically, the pandemic has fueled a significant increase in real estate activity– construction is building through the roof, and people are coming in willing to spend well over a million for their homes. Older, seasonal cottages are being converted or fully rebuilt into true year-round homes, or new plots of land are bought up to place large houses upon, often resting right on the edge of the lakes. It is able to provide this real estate opportunity while also remaining within reasonable driving distance to Toronto, and close to cities like Oshawa for any big amenities needed. The Canadian government is also investing money into maintaining and improving the water quality of the lakes. Whether a prospective buyer wants to live among historical architecture, in a close-knit lakeside town, along Balsam Lake with its numerous bays, or the quiet Four Mile Lake offering privacy and isolation to its residents, Kawartha Lakes offers all kinds of real estate opportunities to meet the demands of a variety of clients.
Employment and Education in Kawartha Lakes
Residents of Kawartha Lakes are much more likely to be College educated than University educated, with both being double or half the provincial average, respectively. As of 2015 their individual median income was $32,302, with a low cost of living. There is a hard 50/50 split between residents who work within Kawartha Lakes, and those who travel out to a different area entirely, the latter taking 30 minutes to over an hour in their work commute. For the half who do work within Kawartha Lakes, the main industries are agriculture and manufacturing. Much of the agriculture takes place in the large amount of rural land it has, and this usually takes the form of dairy farms, cattle farms, or other mixes. Construction and health care are the two top individual industries here.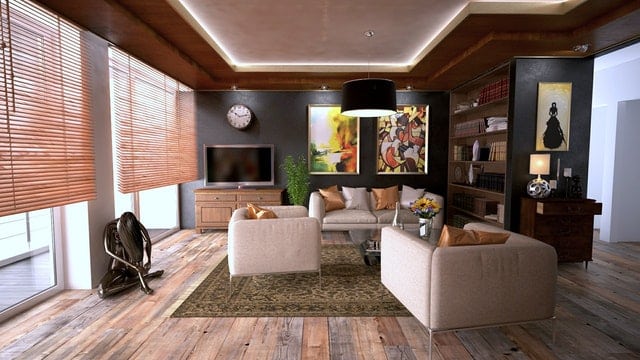 Average Home Prices in Kawartha Lakes
Kawartha Lakes is primarily a detached home and cottage land. Technically a city by virtue of its population, it is really a spread out collection of country communities under a single municipality. There has been a large increase in the number of new homes in Kawartha Lakes being constructed and sold. Preconstruction home sales in Kawartha have been up almost 20% since 2020, whereas other rural towns in Ontario have seen a decrease after a 2020 spike. With 1240 units sold in 2021 so far, the average cost for all homes is $620,700, an increase of 33% since 2021. For new homes in Kawartha Lakes, the average sale price is $975,000.
Transportation in Kawartha Lakes
In Kawartha Lakes, the average time spent commuting is a little over half an hour, and driving to work– like anywhere else, is done exclusively in the seat of a car– either as a driver or a passenger. It is much too large for bicycle and foot traffic if you don't live in its central urban core of Lindsay, and far too spread out for public transport bussing to be feasible for the city to provide. Despite its classification as a city, it really is an amalgamation of a number of small rural townships turned into one large municipal unit. Highways like the 35 and 7 travel from north to south, and east to west respectively, giving residents of the more densely populated south of Kawartha Lakes a 20-30 minute drive away from the city of Peterborough or a slightly longer trip to Oshawa. For more long term public transport like using trains or the GO bus, residents need to drive to Oshawa to access the GO Train or Bus, making the personal ownership of a car very important. Other than that, an airport resides just outside of Lindsay, along Highway 35.