Port Hope's Real Estate Market
While Port Hope is located only east of Oshawa, it has a vital position in relation to the development of the Greater Toronto Area, functioning as a regional border for the area. Projects such as expanding the GO Train system and other major transit improvements are moving forward quickly, preparing the way for the flight out of the Greater Toronto Area's core business centre. A 45-minute drive from Toronto's downtown centre, Port Hope offers a plethora of stores and restaurants, as well as museums and galleries, all located on streets that appear to have been transported back in time to the 19th century. Residents describe it as a very densely populated town with a huge population packed in a tiny, urbanised region that is home to a diverse range of cultural and ethnic groups. Compared to the provincial average age of 41, this province has a more mature population, with an average age of 47 years. The 60-74 year age bracket is the most numerous, with the 60-74 year age bracket the least populous. In 2015, it had a median household income of $67,763, which was led by the manufacturing and retail trade sectors, which accounted for the vast majority of its employment.
List of New Homes in Port Hope
Reasons to Invest in Port Hope Real Estate
Port Hope is an attractive destination to Torontonians or other residents in the GTA who want to escape the business and pollution of their urban surroundings and live instead in a smaller town with an old timey aesthetic surrounded by plenty of greenspace and within a short drive to their city job commute. Known for celebrating its heritage in the visual design of the town, and for the great beauty in the greenery surrounding it combined with the sweeping vista of its Lake Ontario coastline, it's a good decision to buy a new home in Port Hope. It has a short drive to the GTA, and is on the frontier of the expansion of the GTA, meaning that prices will creep up as well the number of real estate developments as the years go on. Sales are quick, and the average price for homes is experiencing a steady incline as new residents come in, often with an intention to sell their home in urban Toronto or elsewhere to have a new home for retirement, or to make Port Hope their home while continuing to commute south into the Greater Toronto Area. The price for housing however is skewed by the prevalence of 'heritage homes', which often are older refurbished homes that occupy the central streets of the town. Once residents take up roots in Port Hope, they have access to a wide variety of public events and festivals, which help to maintain a consistently lively personality for the town.
Employment in Port Hope
Like most smaller towns, driving a personal vehicle is the primary way that residents of Port Hope get to work, with 20% split up between carpooling, public transit, and walking; which interestingly is the most popular form of travel that isn't driving one's own car. Most of its population live and work in the same town, or only a short drive away. For close to three quarters of the residents, it takes under half an hour to get to work, and 42% of them take less than 15 minutes. The town has a strong working class economy and education, and its most popular industries by far are manufacturing, retail, and healthcare. Specifically, among working-age residents there are a high number of high school graduates, with a slightly lower average for post-secondary educated residents than the provincial average. As time progresses and infrastructure improves with further investment, more retirees and older professionals will make their home in Port Hope.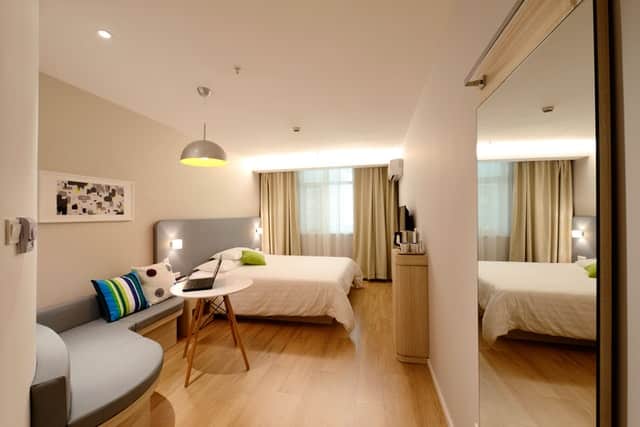 Average Prices for Homes in Port Hope
Real Estate in Port Hope has experienced a decline in listings in the short term of a few months, but home sales overall have increased by nearly 12% since 2020. For pricing, the average price for homes sold since August 2021 is $787,323, which is up 29% from 2020 listings.
Transportation in Port Hope
Driving is the most popular form of travel in Port Hope, with highways making for very easy travel to the GTA. From Oshawa which is close to home with a 35-50m drive depending on rush hour traffic, to Toronto which can take a little over an hour. The majority of its residents however don't travel this far, as they either work in the town, commute just past it into rural land, or are retirees travelling the distance only to visit family. Train travel through the VIA Rail from Port Hope to Toronto takes about an hour, and transport within the city will be improved with a $1.5m transportation investment plan including several towns. For Port Hope, this means more funding for its own public transit, more bus shelters, and better bus access to the rural parts of Port Hope.