Why invest in Ajax Real Estate?
The city of Ajax is located in Ontario and holds a population of about 109,600. This city has a population growth rate of 21.6 percent, which is far greater than the rest of the cities in Canada. One of the best reasons to live in Ajax is the fact that it has a good employment rate. The unemployment rate currently for this city stands at 9 percent which is average when compared to the other cities in the Greater Toronto Area. An approximate of 56 percent of the residents have a university degree. The average median family income in the city of Ajax is $88,262 which ensures an exceptionally good standard of living. Homeownership is higher here and accounts for 87 percent of the total population. The other 13 percent on the other hand are renters. The mortgage costs about $1650 on a monthly basis, which is an average when compared to the other cities in Canada. The city also features several good neighbourhoods that you can call home.
List of New Homes in Ajax
Investing in Ajax Real Estate Market
Located in the Greater Toronto Area, Ajax is one of the fastest-growing markets. Ajax is part of the Durham Region, and is located on the shores of Lake Ontario, and has been experiencing rapid growth in recent years as a result of efforts in the area around Toronto to spur development. As Ajax's population grows, investors have numerous opportunities to purchase pre-construction homes in Ajax, as well as many other types of new projects. The location is accessible via major highways and main roads, making transportation incredibly convenient. Additionally, there are many public transportation options, so it's easy to get around. Durham Region Transit and GO Transit are available for travelling through the city and Durham region and other parts of the GTA. It is easy to travel to other parts of the GTA from Ajax because of the easy access to Highway 401.
Working in Ajax
The top employers in Ajax's key sectors include Lear Canada, Loblaw's Distribution, Volkswagen Canada Inc., Axalta Coating Systems, and Westrock Packaging Systems. Siemens and SAFRAN Messier-Dowty are among the top companies in the manufacturing sector and employ over 5,000 people from Ajax and the GTA. The city's economy is also driven by business and IT services, which supports sub-sectors like legal services, accounting, and other businesses. Additionally, it is home to institutions like the Ajax Pickering Hospital, which have an important role in the health care sector. Due to an increase in employment in wholesale and distribution of products, the logistics and warehousing industry has grown rapidly. Ajax has become increasingly attractive to businesses and tourists as its population grows, resulting in a growing tourism industry. Your new home in Ajax puts you in a prime location for career opportunities within the city and throughout the Greater Toronto Area.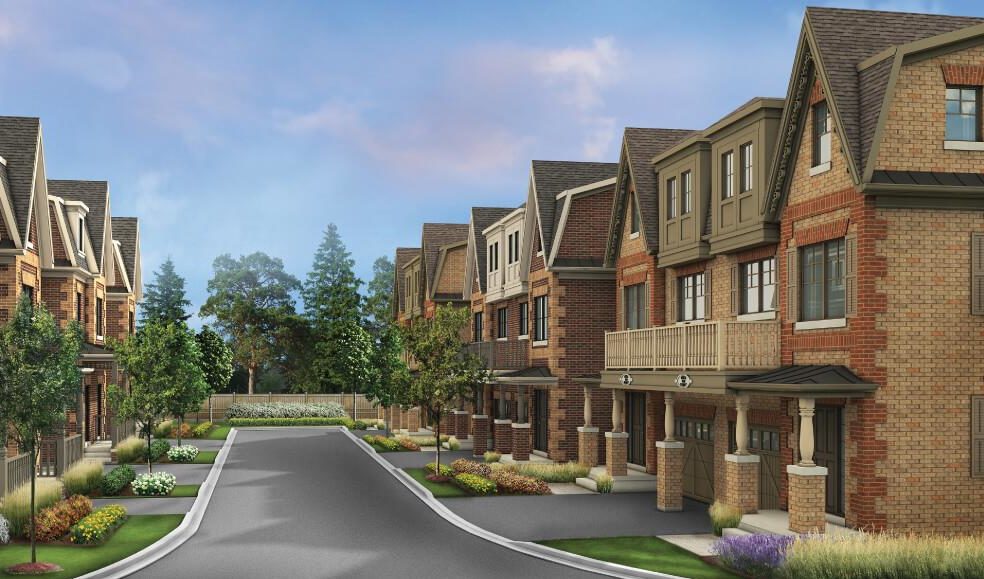 Average Prices of Homes in Ajax
In Ajax, the average sale price for all types of homes over the past year has been $958,484. In the Durham region, detached houses average $994,384, while semi-detached houses average $742,044. Durham's average home price is below the average of all GTA regions, which is $1,387,629. For semi-detached homes, the Durham region also has a lower average price than other regions in the GTA, which has an average price of $1,068,923. In 2021, detached homes in Ajax will sell for an average price of $1,044,027, with an average listing day of 8 days. The average price of semi-detached homes is $834,071, with an average listing day of 12 days. The price of detached and semi-detached homes in Ajax are above the average prices in the Durham region. There was a 29.30% change in the benchmark price for single-family detached homes from last year to $919,900 this year. Benchmark prices for attached single-family homes have increased 30.66% in the past year to $774,300.
Ajax Transit & Accessibility
Durham Region Transit provides transit services in Ajax, Whitby, Pickering, Oshawa, Clarington, Brock, Scugog, and Uxbridge. Ajax residents can seamlessly travel throughout the Durham region using the DRT and can travel to other parts of the GTA with GO Transit, Highway 401, or Ontario Highway 2. The DRT fares can be paid using Presto Cards, which are reloadable, and can be used by many other transit providers throughout the GTA. DRT buses are equipped with technology that meets the Accessibility for Ontarians with Disabilities Act (AODA) to help make transit accessible for everyone. The DRT vehicles can kneel, and a ramp can be lowered for easier access and exit. There are also automated visual and audio announcements. Residents can travel to other parts of the Greater Golden Horseshoe region of Ontario via GO transit from the Ajax GO station. With GO Transit, Ajax is less than an hour away from Downtown Toronto.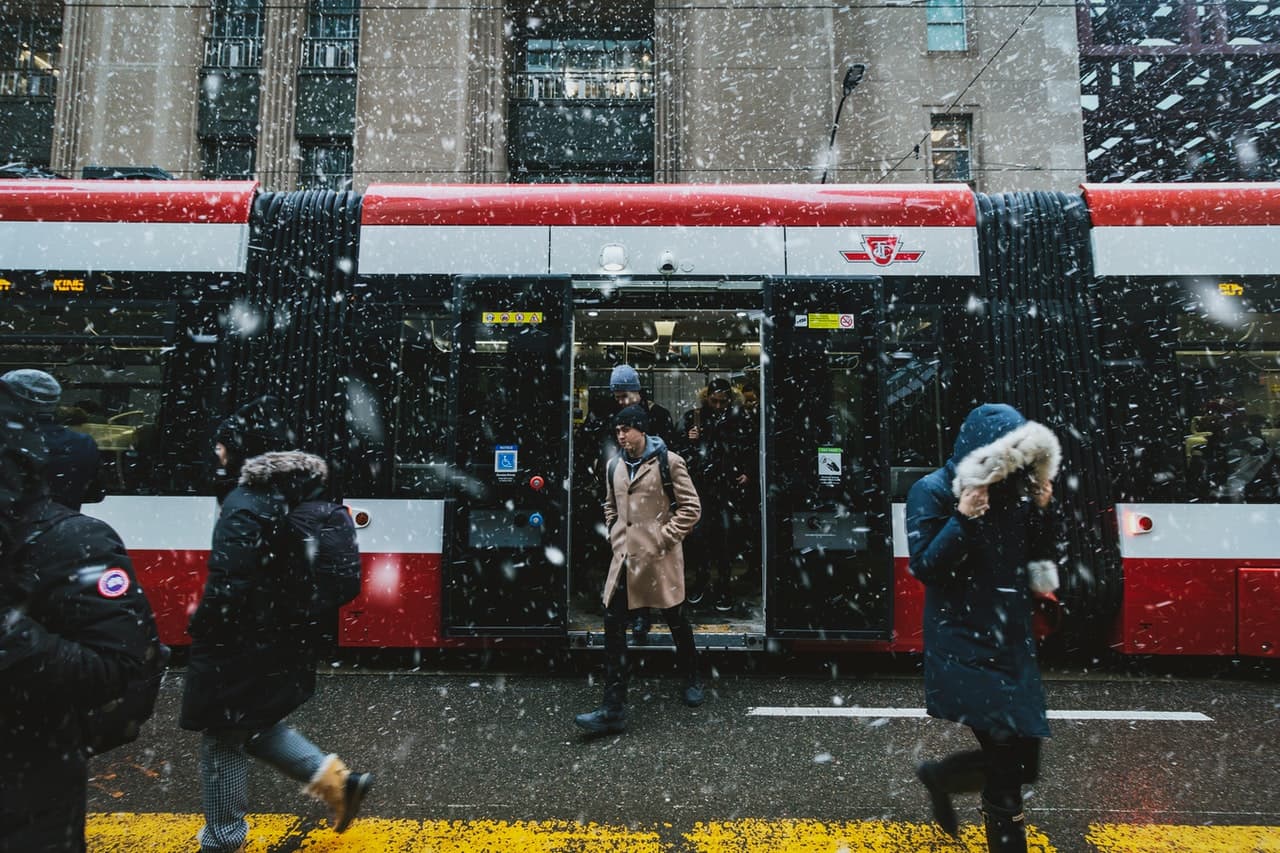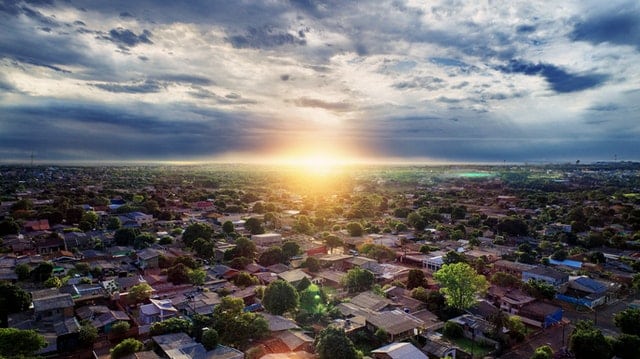 Neighbourhoods in Ajax
The town of Ajax is home to 26 distinct neighbourhoods, each with its distinct characteristics. If you are looking for pre-construction homes in Ajax, Duffins Bay, Riverside, Salem Heights, and Pickering Beach are among the best places to begin your search. Duffins Bay is located south of Ajax and is located on the shores of Lake Ontario. It is a family-friendly suburban neighbourhood composed of mostly large, detached homes with large lots, newer developed homes and high-rise condominiums. Many homes in the area overlook Lake Ontario and are within driving distance of the waterfront. There are many green spaces and natural areas in the Duffins Bay area that residents can enjoy, such as Ajax Waterfront Park and Lion's Point. Duffin Bay residents have easy access to public transit and Highway 401 via Westney Rd or Harwood Ave S. There are three K-8 schools in the neighbourhood, including Lakeside PS, Duffin's Bay Public School, and St. James Catholic School. In the west end of town is the neighbourhood of Riverside, which sits on the border of Ajax and Pickering. Riverside is mainly a residential area with executive detached homes, with a large portion of the region being wooded areas and green space. Residents can spend their day at Riverside Golf Course in the central part of Riverside or hike along Duffins Trail. If you're looking for new home developments in Ajax, Salem Heights is the neighbourhood for you. Salem Heights is a newer neighbourhood with a quiet and family-friendly atmosphere. Many of the homes in the area are part of master-planned communities, with detached homes and townhomes. There are two K-8 public schools, Da Vinci PS and Michaëlle Jean PS, and one Catholic elementary school, St Josephine Bakhita Catholic Elementary School. In the northern area of the neighbourhood is Somerset Plaza, where there are several restaurants and grocery stores. Located on the shore of Lake Ontario is the neighbourhood of Pickering Beach. Many of the homes in the area have views of the lake, with the addition of newly developed homes replacing older properties. There are many things to do in the Pickering Beach area, including walking along the Waterfront Trail or spending time at Paradise Beach. It takes less than 10 minutes to reach Highway 401, making it easy to travel to other parts of the GTA. Residents of Pickering Beach must travel to other parts of Ajax to find commercial areas. If you are trying to find a new house in Ajax, then these neighbourhoods are great places to look.