Why Invest in Thorold Real Estate?
Located in the Niagara region, the city of Thorold sits right along the southern edge of St. Catharines, enjoying a 5 minutes driving distance from the established city. Thorold's close proximity to St. Catharines can mean some elbow-butting when trying to explain the benefits of one over the other, but Thorold is able to maintain a strong identity as an independent Niagara-region city. Ten minutes from Niagara falls, it has a strong tourist industry with a number of parks, trails, and heritage sites to explore in its boundaries. Thorold also has a number of lakes, trails, fishing spots and even its own equestrian facility for horseback riding. Its downtown features a large park, called the Battle of Beaverdams Park, with a variety of historic monuments and pathways running through it. The city itself had about 18,801 people since its 2016 census, and has been growing in a slow but positive direction. Thorold has a very high population of younger professionals and students, with its highest age bracket being the 20-24 years age, helping the city keep on par with the provincial median age of 41. About 44% of the population are married, bringing together a median household income of about $64,650. This income is lower than the provincial average, but is influenced by the high number of student-aged residents, and ignores the fact that the $60k-$124k brackets are the most populous. Like St. Catharines, Thorold also features more cultural diversity than most cities outside of the GTA, with communities of Black, South Asian, and Chinese ethnic backgrounds. Tourist accommodation, retail and healthcare are its top industries, with Manufacturing a close runner up. A lot of them work in the Niagara region, but not in Thorold, with the majority of them taking 30 minutes or less in their daily commutes with their car. Additionally, the city has a high number of university graduates and apprenticeship-holders compared to those with college degrees, and engineering is a very popular subject.
List of New Homes in Thorold
New Homes in Thorold and Reasons to Buy
Thorold is a five minute drive from St. Catharines, making basically all the main benefits of living in St. Catharines, the same benefits to those moving into new homes in Thorold. Real estate is the largest new business industry, with 548 businesses registered as real estate firms. Torontonians and other residents of the GTA have been flocking to the Niagara Region to take advantage of the high amount of trade and affordable homes that are provided by idyllic small-town environments. There has been a significant jump in the number of constructions of new homes in Thorold since 2017, with 2018 almost tripling the number of finished developments as the previous record high in 1990. A little over a quarter of Thorold's population rent, with a strong population of students and seasonal residents occupying a number of homes. The city itself is an hour and a half west of Toronto, offering the aesthetic benefits of a beautiful garden community, with the proximity to a number of cities for school and work, and a rich cultural history. It regularly hosts festivals and fosters a great dining scene, with its outdoor social life supported both by its older long-term residents, and the large student population living or renting in the city and spending their nights out and about. Affordability is also the name of the game for Thorold, as the city offers a number of homes in townhouse and detached format, to apartment condos of short and tall structures. The GTA continues to experience a housing shortage, and Thorold's spiked increase in the number of homes produced has given it the advantage of being able to meet increasing demand more than other cities. Residents can keep the jobs they had in the GTA and move to Thorold, with the biggest change in their daily working and commuting life being the direction they're driving away from.
Employment in Thorold
In Thorold, there are a large number of businesses dedicated to Real Estate and Construction activities. For Thorold's biggest industries, the leaders are Accommodation, Health Care, Retail and Manufacturing. The largest occupations in Thorold are Sales & Service, and Trades & Transport. Importantly, the majority of Thorold's residents commute to another part of the Niagara Region when they go to work, with their commute primarily taking anywhere between 1-30 minutes, skewing toward the lower end. The cities of St. Catharines, Welland, and Niagara Falls are within just a few minutes' drive which gives residents of the city a number of employment opportunities in any of these large commerce centres. Generally speaking, a resident coming to live in a new home in Thorold will have access to a wealth of opportunities both for education and work, with various college and university campuses also being within just a few minutes' drive, and the large city of Hamilton being half an hour to 40 minutes up the QEW, giving residents the opportunity to make Thorold their bedroom community in which they spend much of their leisure and home time. In Thorold, there is Trillium College, Summit College, and Brock University available within the city boundaries, as well as Niagara College and Niagara University in Niagara falls.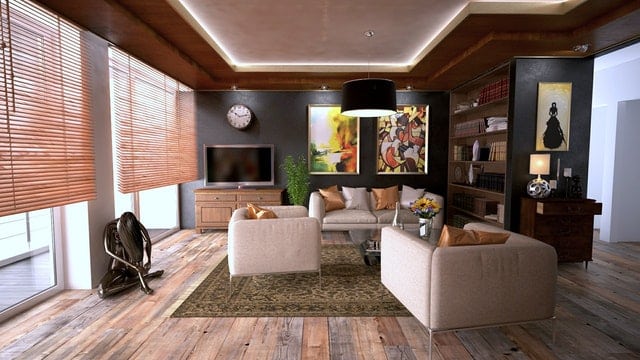 Average Price of New Homes In Thorold
Single detached homes make up two thirds of all homes in Thorold, followed by apartment condos and then townhomes occupying a similar split of the remaining third. According to the Niagara Association of Realtors, the average benchmark price across all home types in Thorold is $590,700 as of September 2021, up from $432,000 in 2020. The average cost for a new home in Thorold can range from $599,900-859,990.
Getting Around in Thorold
Thorold benefits greatly from its proximity to other major cities, with bus services running through them– be it GO Bus or local public transit, and a close proximity to the GO Rail in St. Catharines, which is roughly a 5-10 minute drive away from the heart of Thorold. This means that a person can live and go to work or school entirely off public transit. With that said, the majority of working commuters take their car to work, thanks in large part to the fact that many of them do this travel outside of the city limits to other communities within the Niagara region, with a smaller subset travelling farther to Hamilton or the GTA, with Mississauga being about 1 hour away, Toronto taking an hour and a half, and Hamilton being 45 minutes away driving. Importantly, Thorold's close proximity to three other cities– Niagara Falls, St. Catharines, and Welland, means that just about any school, work, or amenities sought by people moving in to a new home in Thorold will be anywhere from 5-25 minutes away at most. For someone seeking easy transportation access to all directions– whether to travel to the heart of the GTA by car or GO Train, or stop by the American city of Buffalo in a 45 minute journey, Thorold is the place to be.