Getting into Wasaga Beach's Real Estate
Living up to its name, Wasaga Beach is a town built upon the longest stretch of freshwater beach in the world. The beach totals up to 14 kilometers against the clean water of the Georgian Bay of Canada, offering its residents 24/7 access to beach activities, swimming, and boating with harbours to launch from across the coastline. With an estimated population of about 24,000 and a growth of 2-4% per year, the average resident of Wasaga tends to be older, at a median age of 54 with an average household income of $74,300. Unlike other areas that are popular tourist destinations, Wasaga Beach does not yet have a median income that far surpasses the average for the province of Ontario. Yet the prices for their homes are rising alongside other towns in Simcoe.
List of New Homes in Wasaga Beach
Why Should Invest in Wasaga Beach's Real Estate?
Wasaga Beach is a great community in Ontario for property investors to invest in early. At present, it's an ideal place for first-time investors who want to make a purchase that can help secure their future and be a major first step in having a diverse property portfolio. Wasaga Beach property is a key way for people living in Ontario to have a permanent place to their name in one of Canada's most popular tourist destinations. Wasaga offers a wide variety of amenities; shopping from boutiques to a number of restaurants, recreation centres and a number of special events and festivities taking place year-round. Simcoe County is also one of the fastest growing real estate markets in Ontario, which means great rewards for early buyers. Although a few hours away from Toronto, various other neighbourhoods are within close proximity, and residents in the town have easy access to all amenities they'd need. One of the primary benefits to Wasaga real estate is that ownership of land in the town means having a beach in one's backyard, with the perks of pure freshwater, beach relaxation, fishing and boating. The wintertime also opens up opportunities for snow shoe hiking, skiing, ice fishing and snowmobiling. The climate in town is generally mild, and the town has a very clean environment with regards to pollution, contributing to its position as an ideal retirement locale. Wasaga Beach is an investment that you can enjoy while you wait for its value to rise. It can serve as an ideal second home for those who would otherwise be more interested in buying property to sit on and sell down the line. In this case, that waiting can be done on the beach. Wasaga Beach is doing a lot of investing on its own as well, with a focus on ensuring that people who live in Wasaga are able to work there as well. The town is trying to bring in businesses focused on craft and small-scale manufacturing because of Simcoe's productive auto manufacturing, health and wellness industries to service the rising average ages in the region, and lastly scientific and technical services to give work to the fast-growing university educated local population. Importantly, the town itself is physically growing with a large industry developing and selling new homes in Wasaga Beach.
Employment in Wasaga Beach
Wasaga Beach's employment landscape focuses mostly on work where things are built, things maintained, or people served, often in food and retail. The population of Wasaga Beach has a high volume of 24-65 year olds with a post-secondary education, with greater weight on college and trades than university. Historically, the amount of post-secondary educated residents of Wasaga has grown several points, while apprenticeship and trades education has lowered. The labour participation of the town is lower than others because of its high percentage of retirement-aged residents, nearly half of its population either too young or too old for the labour force in 2016. Retail, real estate (including construction), specialty trade contracting and professional services are the largest sectors, but a sharp increase in the fields of Health care and social assistance, and Finance and Insurance, has occurred in the last 5 years. The town has a focus on the development of its wellness and health economy– from wellness tourism to businesses that give personal care, beauty and anti-aging crafts and services. While there is a high average age and retiree count in Wasaga Beach, there are still opportunities for entrepreneurs and larger businesses seeking to move in, which gives the town much life in its future.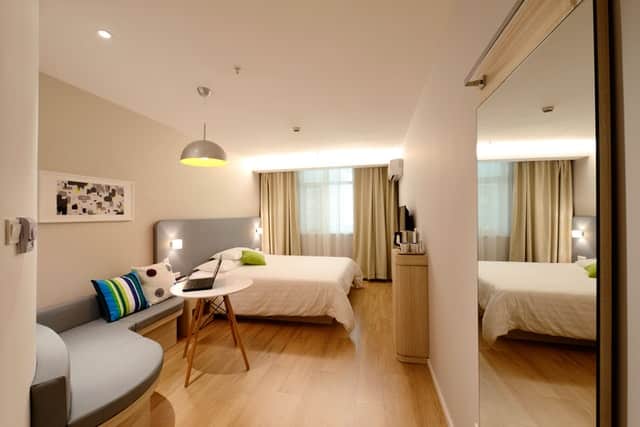 Average Home Prices for Wasaga Beach
Like many small towns in Simcoe, Wasaga Beach is made up largely of Single Detached homes at 84%, with Apartment Condos being a minority with an average below half the amount of Simcoe County at 5%. Townhomes make up 11% of its real estate. For new singles in Wasaga Beach, the average price ranges from $779,000 to $981,000 between 2 bedroom to 4 bedroom homes
Getting Around in Wasaga Beach
Given its position as a tourist town, transportation to and from Wasaga to numerous other larger urban centres is a frequent ordeal. The town is half an hour's drive to both Barrie and Collingwood, offering employment to those who would prefer to live along the beach but earn a city's income. Transport within the town is largely done by personally-owned cars, with quick access to the variety of boutiques, bigger ticket retail stores, professional services and restaurants in the town. These trips often take only a few minutes, so getting to where you need to be in Wasaga is a quick ordeal. The town also offers a public transit bus service that follows two routes throughout town, and a bus service that takes residents to larger cities like Barrie. For out-of-town travel to Barrie and other cities, Wasaga Beach runs along highway 92, linked to highway 26 to bring its drivers to Barrie, who can then follow the 400 to Toronto in what is ultimately a 2 hour drive.