Investing in Lincoln Real Estate
Lincoln is thoroughly a country town, with its residents spread over acres of country land and a slightly dense town centre with cultural facilities, homes, government and schools. Compared to other towns, Lincoln is relatively new having been formed in the 70s. It's near the QEW and the escarpment, and a short drive away from the lake. It's main 'town' is Beamsville, being the area where administration and businesses are grouped the most, but there are other smaller hamlets that exist as part of the town like Vineland and Rockway. A total of 24,000 people live in the town, and it's growing. It has a strong economy based on its agricultural sector, where wine is a focus, with other tourism and manufacturing businesses linked to its large number of wineries. Thanks to this strong industry, its farms are among the most profitable in the Golden Horseshoe area in Ontario, and it has the most greenhouses in Canada. The land isn't all just flat agricultural facilities, too. It has a number of beautiful conservation parks and hills, water falls, and the agricultural areas themselves are beautiful tourist attractions because of how many wineries make up the land. Lastly, the town is placed close to a number of other major population centres, with a drive to two cities– Hamilton and Burlington, taking less than an hour, with three other urban centres available to residents in a half hour's drive. Its population has a median age of 40, so not trending toward retirement age, and the median household income is high at $91,325, although only a quarter of its working-aged population have a college or university degree.
List of New Homes in Lincoln
New Homes in Lincoln and Reasons To Invest
Lincoln is among the fastest growing of the Niagara Escarpment's communities, making it a great idea to buy pre construction homes in Lincoln. It has a strong economy focused on agri-business, with very fertile soil and good weather giving it consistently great harvests for the many wineries that dot its land. The town is focused on ensuring that it continues to grow economically in a sustainable way. It has access to all big city amenities, with most stores available in the larger urban centres that are within a half hour drive of the town, and close proximity to fully fledged cities like Hamilton for anything else. The town currently has numerous plans underway to upgrade transportation, social and corporate infrastructure with an end goal of improving its residents' quality of life. Better roads or more of them, as well as improving libraries and rec centres, and parks. In short, Lincoln has a lot of land, is positioned close to a variety of towns and cities– and the U.S. Border, it has a strong economy of more specialized agriculture which serves as the backbone for its tourism and manufacturing sectors, and is surrounded by the natural beauty of the Niagara Escarpment.
Employment in Lincoln
Residents of Lincoln with a car have access to a wide selection of large towns and cities for a work commute taking 30 minutes for the large towns, and 40 minutes to get to Hamilton. Because of its close proximity to places like St. Catharines, Hamilton, and Niagara Falls, the main industries that the town's residents are occupied in will change heavily based on whether they commute out of town to work, or stay within its borders. For the commuting residents, all varieties of work are available including Hamilton and Burlington's city offerings. Many take this option, as only about 30% of its residents work in or near the town. For that 30%, the town's key sectors are its agricultural industry, with Lincoln having the highest number of farms in the Niagara region as well as being among the most profitable farms in the Golden Horseshoe. Specifically, the land is perfect for orchards and wineries, with over fifty wineries in the area feeding its food and beverage industry which facilitates things like wine production, distillation etc. This leads to tourism, in which the town's wineries play a significant part as well as the natural beauties in its territory and various historic sites. Lastly, the manufacturing sector in Lincoln has been growing consistently ever since 2012, with a focus on agri-tech and the manufacture of greenhouse facilities often in relation to the town's agricultural sector. Thus, residents with a knack for storytelling or a green thumb would find promising work in Lincoln, and those seeking more specialized urban labour have three small cities and two major urban centers all within less than an hour's drive.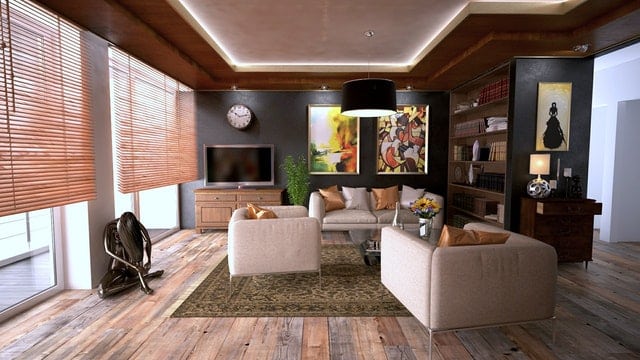 Average Home Prices for Lincoln
Single detached homes are the most popular dwelling in Lincoln, with few densely populated areas for condos and townhomes. Its housing prices experienced a pretty large incline since before the recent boom in housing prices, and is currently the third most expensive area in the Niagara Escarpment to buy a home with a HPI Benchmark Price of $818,000 in 2021, which is an increase from $597,000 in 2020. There have been 47 listings and 33 sales of new homes in Lincoln through the 2020-2021 period as of September, and houses are on the market for an average of 15 days– the lowest in the region.
Transportation & Accessibility in Lincoln
Thanks to its close proximity to St. Catharines and Grimsby, Lincoln rests just below the Lakeshore West GO Train line. Residents are able to drive to any station stops to catch a ride on the train for their daily commutes, making the driving portion of that commute a short one. The town itself does not provide public transportation to the train, so residents will have to take a 25 minute drive to the train. Lincoln is a 25 minute drive away from St. Catharines, and a 30 minutes drive away from Niagara Falls and Welland. It is 40 minutes away from Hamilton, 50 from Burlington. A lot of its residents take advantage of this trip time when it comes to getting to work, as a majority of its residents travel either into the country, or more often toward the nearby large towns in the Niagara region like St. Catharines to go to work, and about a third going to the city. Almost all of that travel is done through personal cars. Because of the town's small size, it doesn't have a bus route public transportation system, but instead sponsors a ride share system through a phone app that takes riders around West Niagara for cheap trips. This is effectively a government subsidized Uber-like service that provides 3$ trips within town, or $6 to leave town with restrictions to where exactly they can be picked up and dropped off.