Investing In Courtice Real Estate
The town of Courtice is a quiet, rural countryside municipality of Clarington that offers its residents an authentic 'country living' experience, but does so through developing neighbourhoods which make up the new homes in Courtice. Resting between Oshawa and Bowmanville and sitting alongside highway 418 connecting it to 407 and the 401 in minutes, Courtice is able to provide this country life while also offering quick access to all the amenities and employment opportunities that the GTA has. This means that many of its residents commute to work, a process which can take close to half its residents anywhere between 30 minutes to over an hour for their trips, however these residents will be able to get farther and in less time upon the completion of a new GO Rail Station linking the town to Ontario's train network, with Union Station at its heart. The current developments of large neighbourhoods made up of pre-construction homes in Courtice will speed up as this station nears completion, as more new homes are planned around the station's location. The current residents of the town are largely white, with a majority having European ethnic origins. The town is not, however, made up of ageing retirees. Rather, it has a higher than average percentage of children and youth aged 0-20, with parents in their late-30s to early 50s raising them in what are mostly single homes with a high median household income of $95,753 as of 2015.
List of New Homes in Courtice
New Pre-construction Homes in Courtice and Reasons To Buy
Significant investments have been funneled into the development of Courtice's Real Estate market. For example, in June 2021 Greybrook Realty Partners invested close to $20,000,000, alongside other investors, to develop a huge residential community of over 360 new homes/townhomes in Courtice. Courtice offers residents a scenic, small-town day to day life with quick access to an abundance of amenities through the region of Durham. Areas as large as 54 acres are set for the development of preconstruction homes/townhomes in Courtice. This area in particular is built to be close to highway 418, which is an interlinking highway connecting the 407 and 401. Other preconstruction home/townhome developments in Courtice are following this strategy– large acres of land are being developed for quick access to these highways, or to gravitate around the new GO Rail station planned for the town in order to offer its residents easy travel for work, amenities and school. In the town, recreation centres and outdoor activities offer much for its residents– between ice skating in the centres to the vast landscape of beautiful greenery to hike through on designated trails.
Working in Courtice
Being a part of the Durham region, Courtice has shared in the 8.4% population growth the region has experienced from 2016-2019, and its residents have access to post-secondary education through the Ontario Tech University, Trent University's Durham campus, and Durham College. Access to the numerous schools closer to the heart of Toronto will open up for students living closer to the GO station once it opens up. As for work, a lot of employment is and will continue to be out of town. Courtice is a town which offers its peaceful country-living experience at the cost of frequent out of town commutes for employment or more major amenities, with about 70% of its population having to commute out of town to get to work. About 55% of its population commutes to work for up to 30 minutes. 19% spend 30-44 minutes, and about 18% spend over an hour driving to get to work.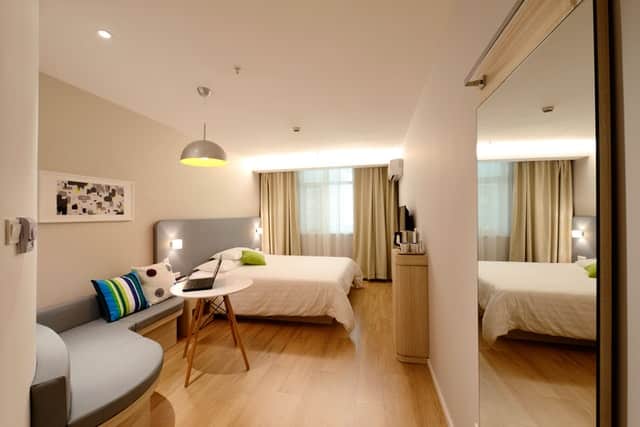 Average Prices of New Homes in Courtice
Courtice's housing developments focus heavily on low density neighbourhoods of mixed single homes and row townhomes, although more tight developments are sure to come upon the completion of the railway. As of last year, the average price for new homes in Courtice ranged from $891,000 for a 2bd to $2,200,000 for a 5bd home, with an average price across all single homes of $1,000,000. This price will have likely risen with those of other homes in Durham Region, as its real estate board claimed an average price increase of about 35% between August 2020 and 2021.
Getting Around in Courtice
The majority of Courtice's residents travel by car, and utilize the town's proximity to highways 407 and 401, which are made easier to access thanks to the new highway 418, which is a line that connects the two major highways, with the town by that connecting road. These highways provide access to the larger cities neighbouring it, namely Oshawa and Whitby, as well as access to more rural 'cottage country' land. Residents have access to public transportation within Courtice, which both provides busses inside the town, and busses that link it to neighbouring towns. GO Transit has bus connections for longer distance public transportation, but public transit for Courtice residents is set for a major upgrade upon completion of a GO Train station that will put it on the same line linking Oshawa, Bowmanville, and other Durham region areas to Toronto and all other train-linked towns and cities in Ontario. Completion of this train station would expand the reach that residents have, making a daily train trip to a distant part of the GTA feasible where travel by car would've been inconvenient. This train expansion is expected to be in service by 2025, developments for new homes/townhomes in Courtice will gravitate around the station.