Introducing Erin's Real Estate Market
The Town of Erin is a compact, culturally vibrant paradise in the countryside, reaping all the benefits of high class rural life without sacrificing proximity to the city, thanks to nearby highways taking residents straight to the GTA. It's an amalgamation of different communities into one, each connected through a network of highways. It's a largely rural area, but bordering highly urban areas like Guelph and Mississauga. Erin Ontario has a huge golf course and equestrian facilities, farmland and hamlets all around with a clean country aesthetic and new real estate developments capitalizing on that look and feel. The town is 35 minutes from "everywhere", benefiting from close highway proximity to a number of major sites for entertainment, retail, and work. It's 80 kilometers from Toronto, and connected by highway to a number of other villages and hamlets. A lot of rural land in the township not presently being used for agriculture, or for recreations like golf and equestrianism, are open to industrial investments looking to take advantage of the abundant land and close proximity to cities that Erin offers. Erin boasts a very educated community, with a high percentage of residents with a post-secondary education, a high labour force participation rate, and a high average family income of about $144,063 as of 2015. The average age is also lower than most smaller towns, sitting near the Ontario average at 41 years old, with a high number of 34-44 year olds.
List of New Homes in Erin
Why Invest in Erin's Real Estate Market?
Erin is rich with beautiful rural landscapes to explore, wonderfully crafted boutique stores and the town itself actively supports investment, whether real estate or industry. With commercial and industrial properties in abundance to attract new businesses, new homes in Erin will have access to an increasing number of opportunities in the town's borders. Tax rates are low, and a number of nearby highways provide quick and easy car access out in every direction. A short drive from the Greater Toronto Area, especially Brampton and Mississauga which it is practically next to, make it a highly valuable plot of land for any investor seeking to invest for the near future. The town of Erin resides in one of the most industrialized parts of Canada– south Ontario, and is nestled right next to a tremendous amount of creeping growth from urban Guelph and beyond. The community isn't going to lose its country charm in the face of this, planning long ahead to ensure that its beauty and personality endures. For residents living there right now, there is already an abundance of recreational and health facilities– golf, equestrian, and other rural activities right next door to town. In summary, the town of Erin is beautiful and ripe for investment. It has quick access to a variety of urban centres on one end, and rural landscapes and activities on another, and will benefit from any outward growth coming from places like Guelph and Brampton.
Employment in Erin
The key industries in the region of Erin are agriculture, healthcare and construction. Specifically, the rural community has a vibrant farming economy, from actual agricultural work to a number of smaller businesses and trades that service that industry. Many of its residents commute to work, as Brampton, Guelph and Mississauga are very close. School and Work options are plenty for Erin residents, with schools like the Mississauga campus of University of Toronto, the University of Guelph or the Conestoga College of the same city, and a Sheridan College campus in Brampton. Thus, residents of Erin have quick driving access to a number of education and employment opportunities that can cater toward more high skilled, professional labour for those who intend to commute.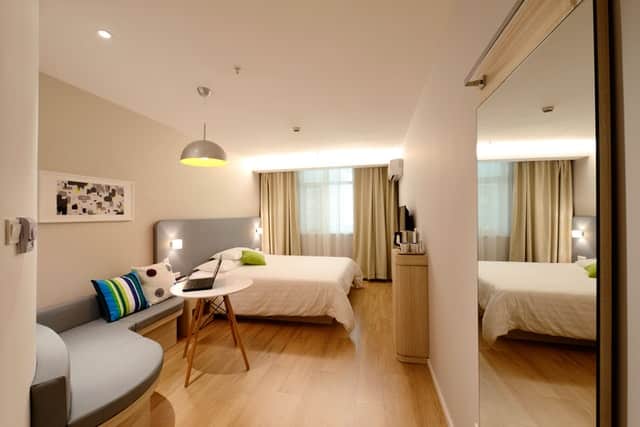 Average Home Prices in Erin
The vast majority of homes in Erin are single-detached houses, with a small trailer park near downtown. Rural Erin is where most new housing developments occur, with new homes in Erin having an average cost of $1,627,000.
Transit And Accessibility
Erin is a commuting driver's paradise, offering a wide network of highway transportation options to surrounding towns and cities, all in close range to new homes in Erin. Orangeville in the north, Brampton directly east, Guelph to the south and Mississauga South-east. All of these drives take roughly 30-40 minutes, depending on factors like traffic. As a result, Erin is considered being 35 minutes near everywhere. The town is lacking in public transportation options, but all of its residents own at least one car. The same goes for major retail, as most amenities typically reserved for more densely urban cityscapes are available within a half hour's drive or less. About 70% of this community commute to a different town to work, with a pretty even distribution of time spent travelling to work. 22% take 15 minutes to get to work, 27% take 30-44 minutes, and 20% take over an hour. Thus, Erin is a town that sees a lot of car traffic in and out of town every day– for big ticket retail purchases, to see events, to going to work on a daily basis. The number of highways available helps prevent the town's transit from ever feeling clogged, however, as its residents travel to various different urban areas rather than crowding around one in particular.