Woodstock Real Estate Market
Woodstock, Ontario is one of the larger communities within the sphere of influence around Kitchener-Waterloo. Being 45 minutes away from the city famed for its engineering and tech industry, Woodstock has a population of 40,000 residents and is growing. The popularity of new homes in Woodstock has increased in part due to natural growth, and the fast-rising prices of homes within the core of Kitchener-Waterloo. Like Toronto, that city is also seeing its own movement outward of residents looking for a more affordable, or more country-living option in a town that's still within an easy commuting distance from the city. Additionally, it offers highway or VIA Rail transit to Kitchener-Waterloo, Hamilton, and the rest of the GTA. Contrary to the image of a peripheral suburban commuter town, Woodstock has its own rich history, old buildings mixed with new, and a number of bigger-city amenities. Its history is presented through its downtown streets lined with old oaks and Victorian-era homes, public parks and market squares which all facilitate pedestrian city living. Its downtown is especially rich in old architecture that represents the heritage of the town and its long-term inhabitants, making it a wonderful place to live for anyone who is interested in the history and heritage of this part of the north. Woodstock has grown over the last decade in large part due to a massive $1.1B manufacturing plant owned by Toyota, which has brought in plenty of jobs and a number of secondarily-related businesses. Hundreds of new homes in Woodstock have been produced and further preconstruction homes in Woodstock continue production to meet the demand; whether the reasons are related to its thriving manufacturing, or an escape from the big city to work from home or commute, of new residents. Surrounding this urban downtown and industrial sector is the rolling country land of fields, huge forests and massive hills that mark the Kitchener-Waterloo geography, bringing with it a number of parks and trails for residents to access a short distance away. Woodstock offers the life of a fully developed, historically rich and culturally thriving town with the transportation network of an ideal bedroom community. If a commute is okay to new residents, they would surely love to live in or rent out new homes in Woodstock.
List of New Homes in Woodstock
Why Invest in Pre-construction Homes in Woodstock?
Woodstock has seen tremendous growth from two main events: First in the mid 2000's, the completion of a massive, billion dollar Toyota manufacturing plant that brought in manufacturing jobs and subsequent businesses and services to facilitate that industry. Secondly, the rapidly increasing prices for homes in major urban cities is felt in all places, not just Toronto and Vancouver but Kitchener-Waterloo as well– the result being a push of residents out of expensive urban centres to more peripheral communities in search for affordable homes in reasonable commuting distances from the city. Woodstock offers that very thing, being a 45 minute drive away from the heart of Kitchener, or from Hamilton, a 25 minute drive from London, and access to major cities through a VIA Rail station that lets commuters access Hamilton and Kitchener in around the same amount of time as driving. Thus, young professionals who want to avoid driving can buy a new home in Woodstock within reasonable public transit distance to the VIA Rail, or take a car and get to any number of cities for employment or for access to more specific amenities that Woodstock can't provide. Part of the value in new homes in Woodstock is the heritage of the town. Rather than being a suburban commuter town with a dull aesthetic and little to do, its 1800s history and the buildings from then– from mills to a brewery and distillery, and rich downtown gives it a solid identity that residents can interact with. Woodstock is a fast growing city that has a focused plan for enticing investment and helping its economy grow and diversify. It approved $233 million dollars worth of industrial facility to residential permits. Its population also has plenty of education opportunities, with a number of schools within reasonable driving distance. It has an economic development department with the job of providing information and assistance to larger companies investing in it, and support and guidance for startups. Its real estate market is thriving even amid the pandemic. New homes in Woodstock spend about 13 days listed before being sold, and investment in this real estate market is certain to yield steady gains as the city gains in size and its transportation connections to other major cities.
Employment in Woodstock
Woodstock has a lot of stock in its agricultural, tourist and manufacturing industries. First and foremost, Toyota's $1.1 Billion dollar manufacturing plant has been around since 2005 and is still going strong, having developed an economy of smaller businesses and services that support manufacturing, like for example logistics companies that ship parts in, and products out. The city also provides opportunities for investors looking to buy and make use of its land, with a number of agricultural, industrial, commercial and residential plots open and a crew of city consultants to help operations start. It's a fast growing city that encourages investment, and the development of its economy– both in its downtown and urban core through startup support programs, and acres of land set for commercial and industrial development. Woodstock is unique for having 3x as many university graduates than college, as of 2017, offering a skilled workforce. A lot of its labour force is in the manufacturing occupation, followed by transportation and logistics, as well as tourist accommodation. Construction, retail and healthcare are also major industries.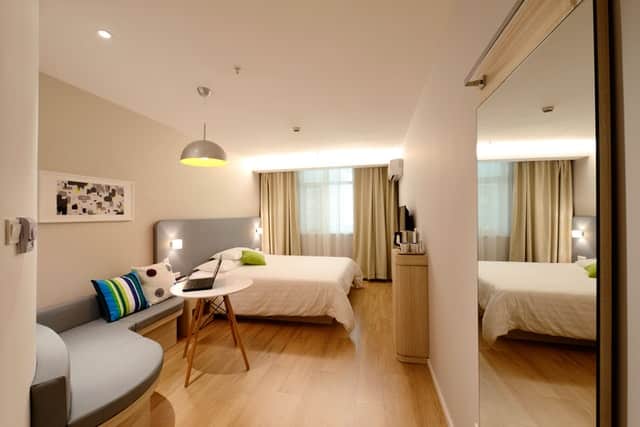 Average Price for New Homes in Woodstock
Woodstock has seen a decline in the number of listed units by about 20% between September 2020 to 2021, but home sales are still 7% above average for the last 5 years, with the price significantly higher. For the MLS HPI Composite Benchmark– based on all dwelling types, there has been a 33% increase in the last year with the benchmark price being $596,800. For new homes in Woodstock, single/detached prices average to $612,200-$649,430 according to the CREA.
Transportation in Woodstock
Woodstock is centrally located with a strong transportation network connecting itself between Kitchener-Waterloo, Hamilton, Brantford, Cambridge and London Ontario. It's situated in the middle of Ontario's south west, along Highways 401 and 403 to provide easy access points to all of South Ontario's major urban centers. The same highway bringing them to Kitchener in 45 minutes gets them to Mississauga in 1hr15m, or Toronto in about 1hr35m. The VIA Rail station in Woodstock can bring a person to Toronto in just 1hr30m. A drive to Brantford takes 30-35 minutes, and up to 40 minutes to get to London. The result is that someone who buys a new home in Woodstock will have 30-45 minute access to a variety of other urban centers, including the very significant centres for technology and manufacturing– Kitchener-Waterloo and Hamilton. Although VIA Rail is available with a station in the city, cars are by far the main mode of transportation for residents, with carpooling and walking coming second and third. For a little under half of its working population, a workplace commute takes less than 15 minutes, whereas about a quarter take 30-59 minutes. For air travel, the closest airport is London International Airport, located 53km away.