Cobourg's Real Estate
The Town of Cobourg rests along the north shore of Lake Ontario. It's been called architecturally exquisite, because of its tree-lined streets, beautiful waterfront promenades and a lot of its history woven into the design of the city and its homes. For a small town, it has a tremendous amount of spirit. A huge clock tower, solid stonewalls, Corinthian columns and an all-around illustrious design to its physical architecture. Aesthetically, it merges the old style of its heritage with the new, through its combination of new neighbourhoods popping up to take in new residents and old town buildings rising in value as they get renovated to suit modern demands. Originally a site for wealthy industrialists to put their second homes, modern day Cobourg has become a destination for young families and entrepreneurs setting up new businesses in the area. Located 110km from Toronto with direct access to the 401, it's close enough to the Greater Toronto Area to access a lot of its employment opportunities, allowing working residents to commute to a number of places in under an hour. The population surge out into the periphery of the GTA also means more businesses, more commercial and industrial investment on behalf of towns seeing a lot of new people coming in, and thus a lot more nearby working opportunities. Cobourg also has a healthy mix of ages among its demographics.
List of New Homes in Cobourg
Reasons to Invest in New Homes in Cobourg
Cobourg's location relative to Toronto and the easy drive it takes to get there is already superb, but the recent trends of a big demographic shift out of the densest parts of Toronto into more periphery neighbourhoods makes Cobourg an ideal destination for people with the funds or real estate equity to find a place to retire, have a second home, and start or raise their family. It's highway access to Toronto and large amount of waterfront territory makes it prime real estate– residents can get to the GTA in under an hour, Toronto in an 1 hour and 15 minutes when driving, or in under an hour when taking the VIA Rail. Within town, Cobourg has a number of the key pieces that make a town with a great future. A number of educational facilities have campuses in the town, like Fleming or Gates College, and close driving proximity to Durham College and Trent University. Further investment in the town is planned, and new residents bringing in new money allows the town a lot of room for growth as it works on its public infrastructure, seeks to increase the diversity of housing types to attract different demographics moving in, and increase economic opportunities. Since 2016, it has planned to revitalize its downtown with the above goals, whereas more recent federal funding is going to a new hospital in the Northumberland area of which it is a part, and money invested in rental housing, and retrofitting homes to save energy. For the aspiring new real estate owner, Cobourg's homes are beautiful, offer a selection between revitalized old school designs or something modern and new, all within close proximity to the Greater Toronto Area, and at affordable prices.
Key Industries in Cobourg
The influx of new residents moving to the outskirts of the Greater Toronto Area (GTA) means more enterprises, more commercial and industrial investment, and hence more nearby job prospects for people moving now and planning to move in the near future. The town is well educated, and has two college campuses in its borders– Fleming and Gates colleges, as well as the LifeLong Learning Centre. It is also a very close drive to Durham College and Trent University, which means a lot of opportunities for the town to develop its skilled workforce. Specifically, Cobourg has a higher than average number of college certificate or diploma holders, and a lower number for University due to how many choices there are for the former. The most popular industry as of 2017 was the HealthCare industry, with Manufacturing and then Retail following its heels, and Accommodation behind in 4th.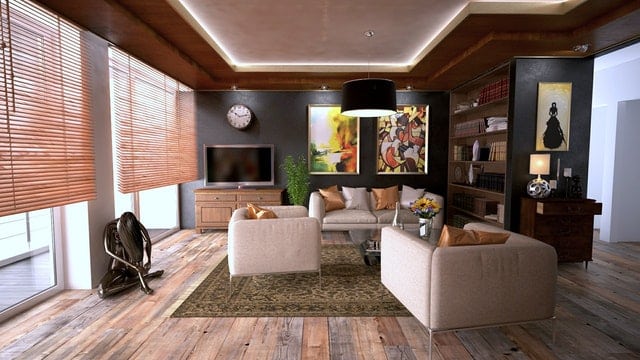 Average Prices of Homes in Cobourg
Homeowners make up about 70% of the housing units in Cobourg, but new developments in townhomes and condos are underway or already completed. New Detached homes in Cobourg are presently under a million, with an average price of $987,000.
Travelling & Public Transit in Cobourg
For Cobourg, a lot of transit is done by car. It takes less than an hour to reach a large portion of the greater Toronto area. Specifically, travel time by car is 42 minutes to Oshawa, 47 to Ajax, 1hr to Markham and 1hr15m to the centre of lakeshore Toronto. Via Rail is the main public transport provider for long distance transit, with a trip from Cobourg to Toronto taking under an hour. This same train line links the town to the rest of the GTA, all the way through Hamilton and beyond. For those driving to work, about 57.5% live and work in Cobourg, 17% work in the more rural area surrounding Cobourg, and 25.5% travel out to places like Oshawa and farther as a part of their daily workplace commute. This means that a little over 50% of its residents get to work in less than 15 minutes, well over double Ontario's average. For handling public transit, Cobourg has an on-demand transit service called Cobourg Rides, an app-based pickup service with low fees where users book a ride ahead of time, with more of a delay but much less cost compared to something like Uber. For bus traffic, there are two routes that take 1 hour loops through the major places of interest in town.