The Town of Ayr
In the Waterloo region of Ontario, the town of Ayr is a picturesque bedroom community of well-educated up and comers who have set up shop to either open up new businesses here or comfortably take a 20-40 minute commute to work. It is very much a commuter town, split between these commuting professionals and entrepreneurial spirits opening businesses within the town's borders. Beyond its economy, Ayr famously sustains its cultural heritage with an assortment of historic buildings dating back to the 1800s, with the remnants of the mill its economy was originally based around a cultural heritage site today. Because it is able to maintain the majority of its 19th century buildings, residents are able to stroll through a beautifully intact 'old town' landscape, and future construction in the town seeks to emulate that heritage aesthetic. Its downtown, although small, has most of these buildings as well as old style boutiques and coffee shops. Looking to the future, the province of Ontario has invested $1,500,000 in the development of a large-scale manufacturing facility in Ayr, seeking to create professional high-skilled jobs and inject more money into the area. Owned by Techo-Bloc, it will focus on concrete and pavement manufactured goods that are designed to be eco-friendly, like paver stones that allow water to go through them. The town of Ayr is a highly dense, growing town that offers a scenic greenspace for professionals to live with big ticket amenities and reliable employment all within a half hour's drive.
Why Invest in Ayr Real Estate?
Ayr is located strategically close to Kitchener and Brantford, offering a commuting skilled worker numerous employment opportunities within a 30-40 minutes drive in low traffic as compared to that in the Greater Toronto Area. Its commuting population will come home to a picturesque hometown rich in greenspace and buildings with a rich heritage without a sacrifice of modern amenities. The town is perfect for providing an 'away from the city' experience for those who still want to earn a noteworthy city wage, or for those who would like to retire or start the process while still being relatively close to the city. Its below-average age of 37 compared to Ontario's 41 in 2016 means it's a popular place for families with parents whose careers have had some time to develop, offering a tight-knit and well maintained environment for their children to be raised in, with city entertainment a half hour drive away, and Canada's most prestigious engineering school in close proximity. It's also a place where new and old businesses are mixing well– as these adult professionals are seeking to invest into opening up new businesses in their personal entrepreneurial adventures, while also enjoying the established businesses like the town's lavender farm, distilleries, restaurants and boutique stores. It's a small town, but it has numerous city amenities and is close to the city itself, so nothing ever feels out of reach. Within the town are three elementary schools, a community centre and arena, a community garden and an indoor walking track to help sustain residents' bodies and minds. Its numerous historic buildings are also an opportunity for residents to step into another, older world.
Employment and Education Ayr
Given its location close to Kitchener and Waterloo, Ayr is a relatively well educated town with a high percentage of residents holding a postsecondary degree. Specifically, architecture and engineering degrees are significantly above the provincial average, making Ayr an engineer's suburban neighbourhood. As many of its residents drive to work, its residents take a 30-40 minute drive to Kitchener and Waterloo, getting access to the city's significant opportunities for engineers and technically skipped workers. It can be expected that they will have gone to school here as well, given Waterloo University's more engineering and tech-focused programs. Compared to the provincial average, Ayr's labour participation rate of 75% places it over 10% over the average, with a very high employment rate. Residents also have an above-average median personal income of $46,165 or a household income of $109,292 as of 2015. For employment within the town's borders, Ayr is a largely agricultural economy. It has numerous farms– from cattle farming, to a farm and distillery producing grin and other liquor, and a lavender farm.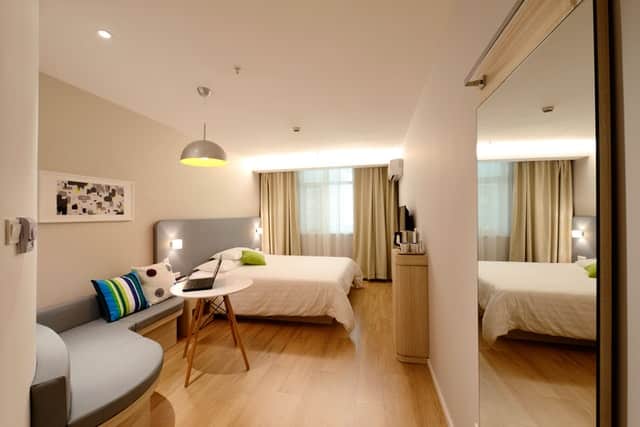 Average Prices for Homes in Ayr
Ayr homes are less affordable now than in 2016, having experienced the same kind of rapidly increasing prices that other towns have. However, prices are still reasonable as compared to some other small towns that are within a 30m~ distance to a city like Toronto. Kitchener and Waterloo's highly paid technical workforce allows a higher-priced Ayr home to be reasonable for buyers. The average cost for new homes in Ayr can range up to around $900,000, but many homes still have a $600,000-$700,000 listing price.
Transportation in Ayr
The town is located within a 45 minutes drive of all the major destinations of the Waterloo Region. Located a short drive from highway 401, which leads to Conestoga College just down the highway, or up highway 8 into Kitchener and Waterloo, or heading south to Brantford in a similar time, the town of Ayr is able to reach up to 4 major cities within a half an hour drive, offering its residents significant freedom of choice for where they want to go to work, buy up amenities, participate in public events or go to school. Public transportation is very limited due to the small size of the town, so residents almost exclusively drive to get anywhere. Those who walk or cycle to work do so with nearby businesses in the highly dense town. For longer travel to other parts of Canada like Toronto, residents must drive for 1hr30m to get to the core of the city, and half that to get to Hamilton. As far as transportation goes, car drivers in Ayr are reasonably close to a wide number of cities, without any one being too far from reach as to require planning the entire day ahead to visit.