Getting Into Orillia Real Estate Market
Owners of new homes in Orillia can go boating, skiing, hiking and cycling and time to spend with family and friends, on hobbies and interactions with the local community in lively events. Just an hour from the GTA, it's a vibrant place to live and work. For events, its downtown hosts a variety of festivals and events that give opportunities for residents to get to know one another and participate in the shared culture of the city, adding their faces to its identity. It's the ideal place for a new home, whether for seasonal or permanent residents. Orillia is culturally vibrant, with customers and residents coming in from a variety of areas in South Ontario– people come in from Parry Sound, Barrie, and Penetanguishene among a list of Ontario regions to spend their money or live in the city and its beautiful surrounding environment.Including permanent and seasonal residents, the City of Orillia Area– both its urban core and the rural area around and within its borders, encompasses 76,167 people. The City of Orillia in particular has 31,166 people, and it belongs to primary and secondary trade areas that combined see around 350,000 people. Orillia has seen recent investments in the development of its prime waterfront land in the downtown core, the construction of the North American Advanced Technology hub, a new Costco in the city, rec centre, and of course– new residential units across the city. It has a highly skilled workforce thanks to proximity to Lakehead University and Georgian college. These residents have a median age of 47, and total to about 31,166 permanent residents in the city. As of 2015, the average household income was close to $71,000, with average individual wages close to par with the national average.
List of New Homes in Orillia
Reasons to Invest in Orillia
Orillia is frequently highlighted as an ideal place to live and invest in, winning acclaim across multiple publications. Orillia was ranked 5th best place in all of Canada to invest, according to the Canadian Property Investor magazine. Also, the 2018 yearly review of top cities to invest in real estate in Canada ranked Orillia among its top 10. For livability, it was in MoneySense Magazine's top 10 small cities to live in Canada. The area that it belongs to has around 200,000 permanent residents overall, with an expected growth of about 23% by 2031. It is also a huge tourism destination for people who plan on staying for several nights to an entire season. Its seasonal resident population is about 150,000 making it a booming renter's market. Lastly on growth, the Golden Horseshoe of Ontario's growth is expected to trickle in to grow Orillia's population by about 34% by 2031. Orillia is part of a large plan to improve public wellbeing, like for example the LINX and LINX+ bus networks which will connect Orillia to the other major hubs of the Simcoe Region, like for example Wasaga Beach, and Barrie. The older homes in Orillia are also getting a facelift, thanks to local programs to make repairs and improvements to keep them up to date with newer developments. Since 2012, Orillia has been working on a project called the Downtown Tomorrow Plan, seeking to connect its downtown core and the waterfront and populate it with a more vibrant economic and cultural life. It offers top notch waterfront properties, a very lively downtown core and a strong shared community among its residents. Residents of new homes in Orillia are sure to share in the vibrant life that the city and its people offer.
Employment in Orillia
The top 5 industries in the Orillia area are Health Care and Social Assistance, Public Administration, Retail Trade, Accomodation and Food Services, and Educational Services. The largest employer is Casino Rama with about 2500~ people in 2018. In the last two census reports, the largest growing occupations have been in natural and applied sciences, and in occupations relating to education, community and government service. The tourism industry overall is quite large, making up roughly 20% of the town's employees. About 40% of Orillia's residents have a post-secondary education. Of Orillia residents, there is a roughly 60/40 split of residents who work somewhere that's within the community boundaries, and those who commute outside of it for their daily trip to work. A lot of people come into Orillia to do their work, too. There are a number of people coming into Orillia for their daily commutes, more than either groups of residents. Residents have access to a large urban area in and around Barrie within a 30-40 minute drive along Highway 11 into Highway 400, giving plenty of opportunities for skilled employment in a reasonable drive.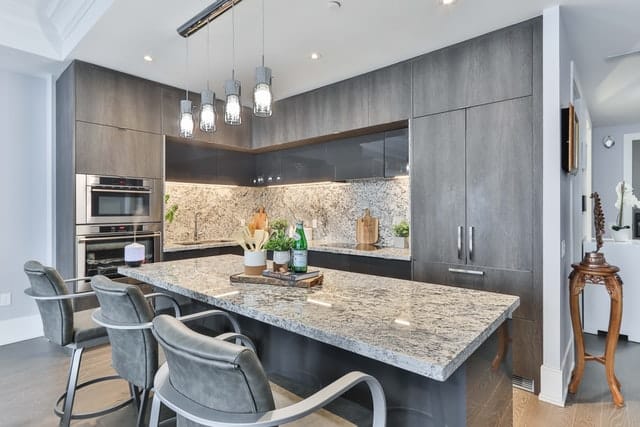 Average Prices for New Homes in Orillia
Homes in Orillia are quite affordable compared to other cities and towns that are peripheral to the GTA, although they have also increased about 41% since the previous year. Currently, the average price for a new detached home in Orillia is $743,000, an increase from about $469,000 since August 2020. There have been a total of 110 listings for detached homes, with a significant increase in listings for 5 bedroom homes. Thus, the average price for homes is bumped up by these new multi-bedroom homes.
Transportation in Orillia
Like many other country cities and towns, transportation in Orillia is handled primarily through car traffic. Residents of New Homes in Orillia will need a car for their shopping and work trips. With that said, the city does have public transportation infrastructure. Orillia is slated to be the most recent inductee in the LINX+ bus network connecting Simcoe communities to major urban hubs and the local transit services of those hubs and other towns in the county. Orillia is located about one hour from the GTA's crossroad of the North/South highway 11/400, and the east/west end of Highway 12. In addition, it's close to the lake Simcoe Region Airport, which is an airport that handles passenger travel. Orillia is practically next door to Barrie, and close to the city of Bracebridge. With a 30 minutes drive to the heart of Barrie, and 35m to Bracebridge. However its commuters often commute to an area within the Orillia community, with around half of its residents taking 15 minutes or less to travel to their place of employment, and only a small number taking any more than 45 minutes.