Why Invest in Ottawa Real Estate?
While Toronto might hold the financial and population top spot in Canada, it's Ottawa that reigns supreme as the political and historical leading city of Canada as a whole. It holds the special place of being where the biggest decisions in the country are made, and the seat of the many leaders who paved the nation's history. For prospective investors looking to buy new homes in Ottawa, the prestige of an Ottawa home is but one factor in determining the value of its real estate market. Ottawa is also rich with heritage and history, an old city with a noble resident population and a respectful, quieter mood than the bustle of other major cities. Its history has helped contribute to its natural beauty, with major rivers and a large canal running through the city accompanied by older and restored homes and storefronts making for many beautiful districts of the city that are walking and cycling-friendly. It's a very clean city and rich in greenspace, lush with large trees and parks and with beaches running along its large rivers. This environment led to it getting the highest level of praise thus far from WALK Friendly Ontario as a walk-friendly city. It has a rich diversity of ethnic, linguistic and religious backgrounds, with its above-average in wealth and education immigrants supporting a strong talent base. Specifically, it's the second most popular destination for immigrants to Canada, and one of the highest for French speakers. Its diversity is seen in its ethnic neighbourhoods, like its large Chinatown which is rich in selections of places for Chinese and other Asian food and goods. Ottawa's bilingual nature results from a third or more of its residents speaking French, especially in the Gatineau area. Like its government, local businesses also work to encourage bilingualism. This is also extended to the fully bilingual status of the University of Ottawa, a top ranking school in the world. University and College education is high in the city, giving the city a highly educated talent pool, especially in creative and technology-focused fields. Although it is less established in more blue collar fields like manufacturing and logistics, the city has very low income inequality, and a much higher median household income than Toronto and Montreal. It's a smaller, quieter, safer city with a bilingual population, low crime, high income and low disparity. All these make Ottawa a perfect place to live long-term and raise a family!
List of New Homes in Ottawa
New Homes in Ottawa and Reasons to Invest
Ottawa has been ranked highly, or on top, in city rankings for livability, affordability, walkability and cycling friendliness, upping the value of preconstruction homes in Ottawa. A top spot in MoneySense Magazine's places to live in Canada, the third in all of North America, third in the world for best eco-cities, and among the top employers of knowledge-based occupations– high tech, computing, science etc. For French speakers, it's a top destination. There is a strong francophone community already, and government and business strive to serve Ottawa's residents in either language. Ottawa has a high volume of people with a postsecondary education, and has several schools in and around it to facilitate all paths of learning. A lot of colleges and universities in Ottawa combine with a strong public transportation system and high level of walkability and cycling-friendliness to make it an ideal city for students. A person does not require a car to be able to comfortably live, go to school, and work, in Ottawa. As a result, prospective residents considering moving into a new home in Ottawa can factor in not needing a car when looking at the costs of living. It's a beautiful city with lots of parks, trails and rivers. Annual events for every season. Residents of new homes in Ottawa can expect to see various animal neighbours in their walks. Deer, squirrels, foxes and more. The city is very clean, particularly low in pollution thanks to the greater emphasis on greenspace and making non-car travel easy and reliable. A lot of organizations that work with immigrants to ensure they have an easy transition to living in the city, making it easy to get established once moving into a new home in Ottawa. A lot of national pride and personal identification with Canadianism because of its status as the nation's capital. Immigrants and long-term residents alike feel a close association with the country when they live here. This is exemplified by its wide range of museums and public squares to visit. Being the headquarters of the government, it represents a wide range of ethnic backgrounds, and the mix of personal and national histories that have coalesced to create Canada's identity. This shared coexistence also means plenty of stores and restaurants that provide ethnic experiences to its residents, with a huge variety of tastes, sights and smells to be garnered from the many shops and food joints lining its various neighbourhood streets. Ottawa is a slower, quieter city than some other places such as Toronto's urban core. For some, this might imply reduced nightlife opportunities, but for many this makes it an ideal place to settle down in and live.
Employment in Ottawa
Ottawa is ahead of all Canadian cities in total employment in what's defined as the "knowledge field" at 26.5%. Specifically, it has close to 15% of its working population actively employed in science and high-tech fields. Knowledge based support services is its largest sector, followed by software, Aerospace and Defense, ecommerce, Telecommunications etc. IBM for example is Ottawa's largest employer when excluding the public sector or government facilities. Being the capital of Canada, Ottawa's high number of degrees in Law and Social Sciences is reflected by the high number of people working in government and administration jobs. Compared to the Canadian average of 6%, Ottawa's total percentage of active labour force working in Public Administration is over 20%. It would make sense that the city where Parliament is, and the home offices of several other federal services, would employ a disproportionately high number of people in government, law, social community and public administration roles. The one drawback to Ottawa is that outside of creative, technologically-focused, service and government fields, the city's economy isn't super diverse due to a greater weight on higher-education industries compared to things like manufacturing and logistics. In general, Ottawa excels in having a high median household income; one of the top in big Canadian cities, while also having a much lower rate of income inequality than Toronto, with only a minor widening of this gap from 1980-2005, while for Toronto it almost doubled.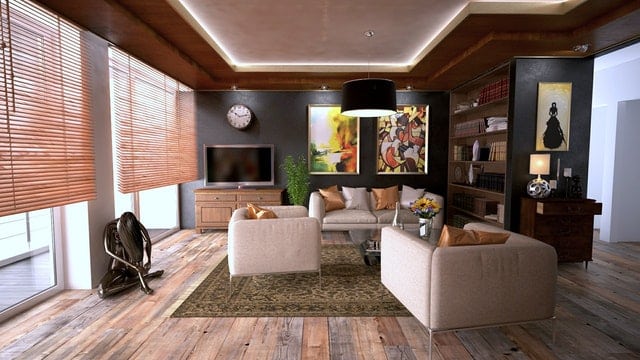 Average Price for New Homes in Ottawa
Ottawa's real estate market is busy and stable. Currently, a new home in Ottawa costs about $645,602. This is inclusive of an increase of 13.3% over the previous term. While selling a home in Ottawa, it usually takes up to 15 days as compared to 11 days from 2020.
Ottawa's Transportation Network
Ottawa is the highest ranked city in WALK Friendly Ontario's walkability rating. It has a large network of trails, walkways, and is very cycling-friendly as well. Its many pedestrian and cycling residents have access to a strong public transportation infrastructure as well. Preconstruction homes in Ottawa are built in a city that already has a mature and established transportation system designed around reducing the need for personal vehicles, giving the city a greater natural beauty with a lower amount of noise, and higher public health as a result of its encouragement of stepping outside the car. Transpo is its public transit network, hosting a large number of bus routes to cover the whole city, and the O-Train rail, which is like an above-ground subway service with two lines that run from the east to west of the city in one line, north to south in another. About 40% of its population use a combination of public transit, walking and cycling to get to work, with the remaining 60% preferring their car for daily commuting. About 60% of Ottawa's population take under 30 minutes to get to work, 25% take 30-44 minutes, and 15% take up to or over an hour.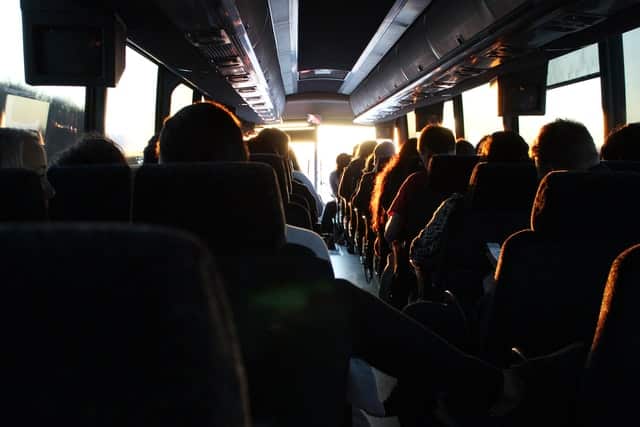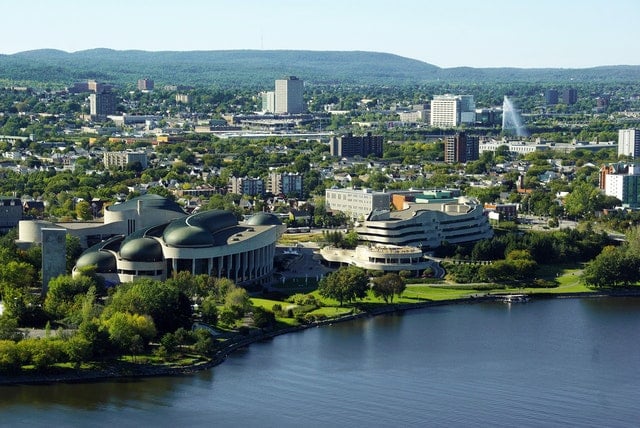 The People of Ottawa
Almost symbolic of its position as the nation's capital, Ottawa's population trends are close to that of the whole of Ontario. Ottawa's population has been growing faster than the rest of Canada, due in large part to immigration, as Ottawa is one of Canada's more regular destinations for new citizens. Immigrants who settle in Canada are more likely to choose Ottawa if they are more educated, and end up earning higher wages and better employment rates in the city than other popular immigrant hubs. Of all Canadian cities, Ottawa brings in the highest number of refugees, and immigrants coming through family ties. It's population is close to a million now, having reached 934,243 in 2016, which was an almost 6% increase since 2011. The city forecasts its population to reach close to 1,200,000 people by 2031– a number which it technically already surpasses if you included the entire metropolitan area connected to the city. On average, these citizens are a little younger than Ontario's average, but the big picture is that the average age of Ottawa residents is following the same aging-up trend as the rest of the country, with the largest bracket being the 20-24 range, above the Ontario average by 1.5~ percent. With Ottawa's position as a primary hub for educated immigrants, it's benefited from a rich cultural diversity. It is the third largest intake from the Caribbean and African communities, with a large Chinese community as well, and a large Middle Eastern community as well. All in all, about 25% of its population are made up of visible minorities. For education, Ottawa shines as a city with a high percentage of its population holding a university education, being 20-25% above national average. College education is also strongly represented, although on the Canadian average of about 23%. It has half the number of people without any certificate or diploma, compared to the rest of the country. Social sciences and law as chosen majors are twice as popular in Ottawa than the rest of Canada.